– water incentives raise disposable income by $655M
– says legal issues preclude APNU/AFC duplexes from being used as collateral
The People's Progressive Party/Civic Government is mobilising to distribute a whopping 10,000 house lots to Guyanese in 2021, in keeping with their manifesto promise to deliver 50,000 lots within their first term in office.
This was revealed by Housing and Water Minister, Collin Croal on Friday during the Budget Debate at the Arthur Chung Conference Centre (ACCC).
He outlined that this is aimed at clearing the existing application backlog that currently stands at over 70,000. A number of land titles will also be issued throughout the year.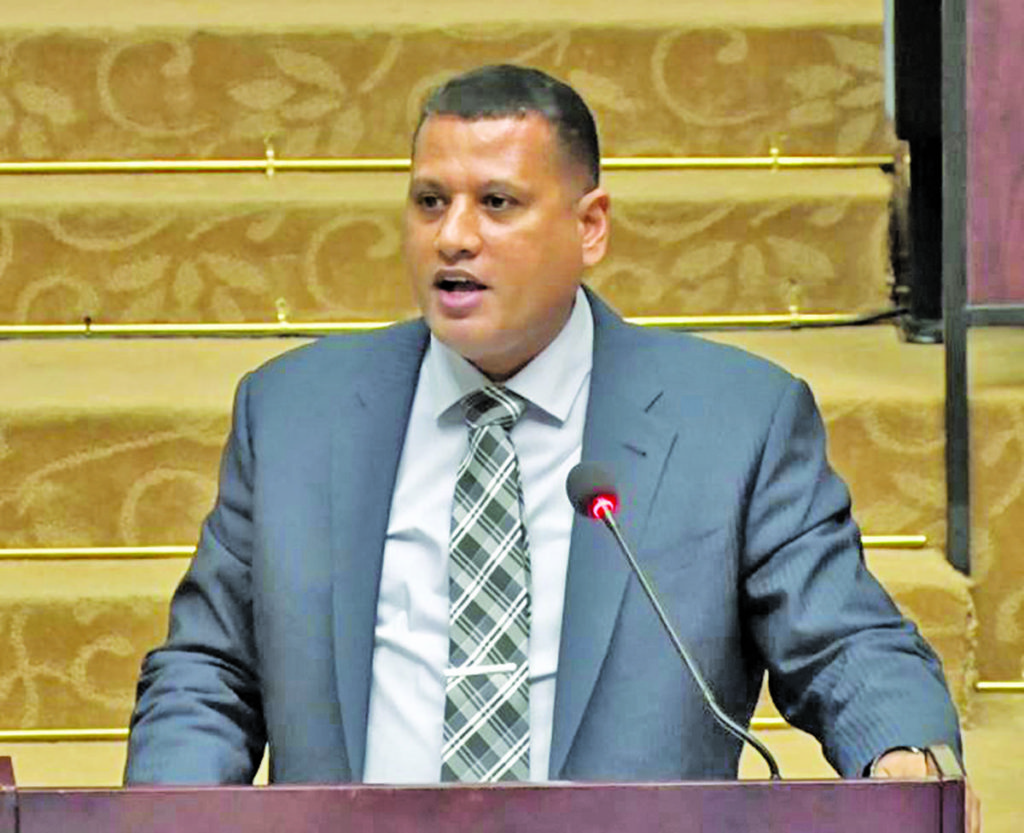 "This year, for 2021 alone, we intend to allocate 10,000 house lots, a minimum of 7000 land titles to citizens, many of whom have been waiting for years to own their own homes. Let the House be reminded that in just four months in office, 3600 house lots and 413 titles were handed over to citizens," the Minister told the National Assembly.
The areas which will be developed for these allocations include Onderneeming in Region Two (Pomeroon-Supenaam); Tuschen, Zeelugt, La Parfaite Harmonie, West Minster, Lust-en-Rust, Belle West in Region Three (Essequibo Islands-West Demerara); Farm, Covent Garden, Providence, Prospect, Perseverance, Peters Hall, Good Hope, Mon Repos, Non Pariel, Hope South, Hope Estate in Region Four (Demerara-Mahaica); Bath Settlement, Hope, Experiment in Region Five (Mahaica-Berbice); Ordinance, Kilcoy, Chesney in Region Six (East Berbice-Corentyne); Culvert City in Region Nine (Upper Takutu-Upper Essequibo); and Amelia's Ward, Linden, in Region 10.
The national housing development plan for 2021 includes the construction of 1000 homes for low-income earners in areas such as Cummingslodge, Prospect, Providence, Little Diamond, Great Diamond, Onderneeing, Wales, Ordinance, Fortlands, Hampshire, Williamsburg and Amelia's Ward. Another 100 is set aside for the hinterland communities.
Within the first term in office, Croal said citizens can look forward to benefitting from the construction of new roads and bridges as well as better water and electricity distribution in all regions.
"We will distribute and we will have the home improvement subsidies as well as build core homes in Parfaite Harmonie and Sophia. You would be pleased to know that even recreational facilities have been included …New developments including the construction of roads, bridges, drainage, water and electrical distribution networks will be undertaken to complete infrastructure development works."
In other instances, the Ministry will enable cheaper prices for building materials and allow a single window of approval for business plans to ease the route to homeownership.
Croal further related that the PPP/C Government is working to raise the disposable income in households. He said this is evident with the reintroduction of subsidies for pensioners and the reduction of water tariffs.
According to him, they would have saved Guyana Water Incorporated from the verge of collapse as it was operating in overdraft with billions in debt.
Within a few months, the Government managed to bail out the company to some extent and increase revenue collection by one billion dollars.
Croal positioned, "Not only have we removed the VAT on water imposed by the previous Government, we have reinstated the water subsidy that was removed…Overall, Government's initiatives in the water sector in less than a year will provide an estimated $655 million increase in disposable income."
Coalition's blunders
The Minister positioned that the PPP/C Administration is working to fulfil their manifesto promises, especially since the APNU/AFC failed to execute their campaign promises.
"They promised affordable housing to teachers, public servants, nurses, Disciplined Forces among others and they did not deliver. They promised incentives to Private Sector to reduce construction costs and again, could not deliver. They could not keep any of the promises that they made in their own manifesto. Imagine between 2010 and 2015, 22,000-plus house lots were given out to citizens by the PPP/C Government. Astonishingly, under the APNU/AFC coalition, 7534 house lots in five years."
Minister Croal spared no efforts to highlight all the flawed initiatives under the David Granger-led regime, which has now affected many people. One such is the construction of duplexes without amending the Condominium Act to include this type of house. Now, persons are feeling the bugbear of being disqualified from accessing loans, insurances or titles.
"The result is that those citizens that invested their hard-earned dollars into these houses cannot get insurance or titles and even more worrying is that the banks are not amendable to hold duplexes as collateral. How could any Minister with an ounce of sense allow this to happen? No wonder even though they inherited a robust housing and water sector, it has plunged into chaos for four years. It falls to us, this PPP/C Government, to once again rescue the housing sector."
To correct this fault, Legal Affairs Minister, Anil Nandlall will bring legislation to amend the Condominium Act by mid-2021. With this move, the owners of these duplexes will be able to secure loans, insurance policies and titles.