…after removal of APNU/AFC political appointees
A major criticism of the former Government was how State employment costs ballooned due to their hiring of party hacks. But true to their word, the current People's Progressive Party (PPP) Government has been able to slash employment costs in one of the most serious offenders – the Office of the President.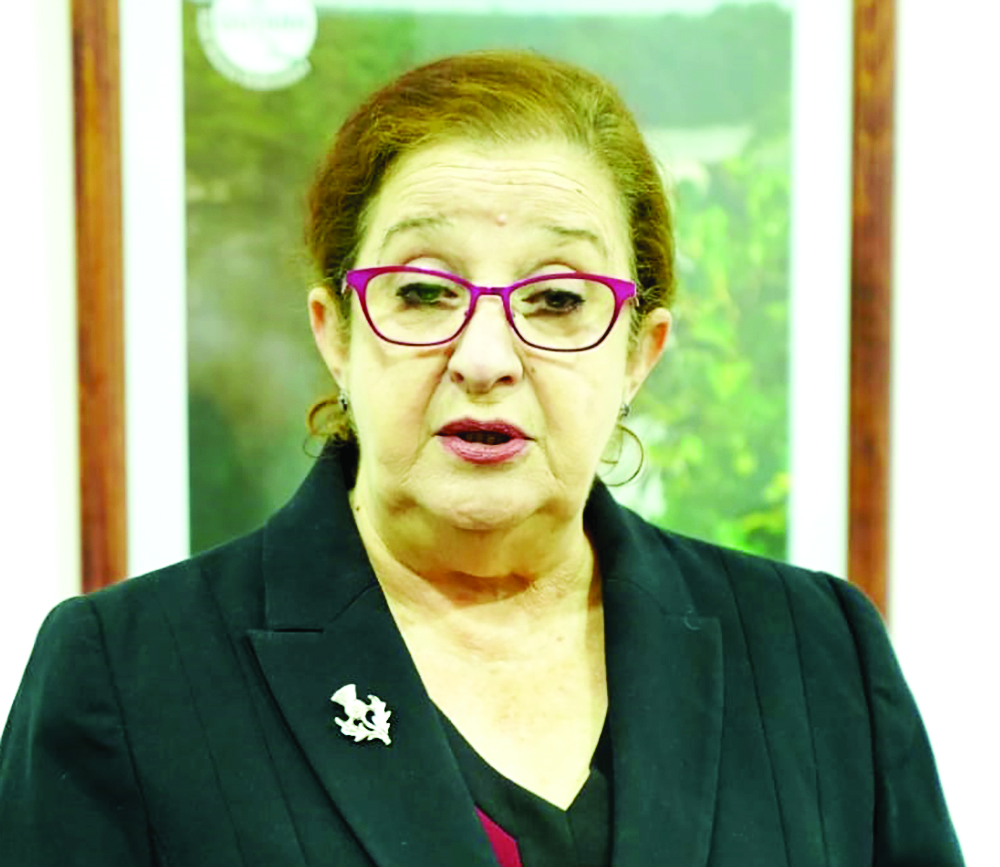 According to the 2021 budget estimates, a total of $5.1 billion was budgeted for the Office of the President for this year, of which total employment costs amount to $621.5 million. It is a significant decrease from 2019, when $1.937 billion was spent on employment in the then Ministry of the Presidency and total expenditure was $11.8 billion. The reduction in employment costs alone amounts to some $1.3 billion.
When it comes to the staffing details, there are a total of 243 employees budgeted for in 2021, including 177 contracted employees. Before the PPP took over in August of last year, there were a total of 923 staff catered for in 2020, including a whopping 460 contracted employees in the Ministry of the Presidency.
Day one of the consideration of budget estimates on Tuesday, saw Governance and Parliamentary Affairs Minister Gail Teixeira being able to declare that Government has significantly cut down on employment costs within the Office of the President.
During the sitting of the Committee of Supply, questions were posed by Opposition Leader Joseph Harmon about the reduction of 46 contracted employees from the Office of the President, under programme code 012; "National Policy Development Presidential Advisory Services".
In her response, Teixeira noted that many of these positions were vacated after the change of Government and since they were not refilled, money was saved. According to Teixeira, 42 members were sent home, including the special advisers and political assistants.
"(The reduction) is due to three resignations, one death and 42 members who were sent home. The resignations include the senior political advisor, the head of the political division, administrative officer, vehicle driver that died," Teixeira informed the House.
"The ones that were sent home include senior confidential secretary, political assistant, personal and administrative assistants to the Minister of State, confidential secretary, special advisor to the Minister of Cohesion… political and special assistants."
Also sent home were the Director of Parks and Harmon himself, as the then Director General. These two appointments had sparked much controversy, particularly when it comes to the level of emoluments they enjoyed.
The "Director of Parks" position was created by the former A Partnership for National Unity/Alliance For Change (APNU/AFC) Government especially for Retired Lieutenant Colonel Larry London, the man at the centre of the controversial D'Urban Park project and who has long been linked to the coalition.
Last year, Attorney General Anil Nandlall had revealed that London was getting a $500,000 take-home salary in his position as Director of Public Parks, as well as his light, internet and phone bills paid… despite him not being in Guyana for much of the time.
Gratuity is a benefit normally afforded to public servants, where they are paid a lump sum at the end of their employment, calculated as a percentage of their pay. According to Nandlall, London was even granted gratuity as high as 22.5 per cent of his salary.
When it comes to Harmon, it was revealed last year that as the Director General of the Ministry of the Presidency (another post created especially for him by the former Government), he was earning a salary of $900,000 and over $500,000 in non-taxable allowances as well as other perks and benefits.
These include a gratuity of 22.5 per cent of his basic salary every six months and his housing, telephone bills, internet bills, electricity bills, and security being paid for by the State. He also received a motor car and driver provided by the State or duty-free concession of up to 4000cc per three years period.
Harmon's contract for his position of Director General, which was signed on May 1, 2019, was for three years, expiring on May 31, 2022. When the PPP entered office last year, however, it wasted little time in dismissing him from office.