While Guyana is still in the process of setting up a Sovereign Wealth Fund (SWF) for the oil and gas sector, Georgetown Chamber of Commerce and Industry (GCCI) President Deodat Indar has warned Government against using money from that fund towards its annual expenditure.
Indar claimed that some countries use monies from their SWFs for current year running expenditure that was supposed to be funded from normal revenue cycles of government. "This is not what a SWF should be; I have just described what would be tantamount to putting your money in a bag with holes if Government is to take this approach. I warn against it," Indar told a recent GCCI dinner.
The GCCI head said the organisation was expecting the Government to state what model was used to develop the framework for the SWF and when it should expect a first draft to be released.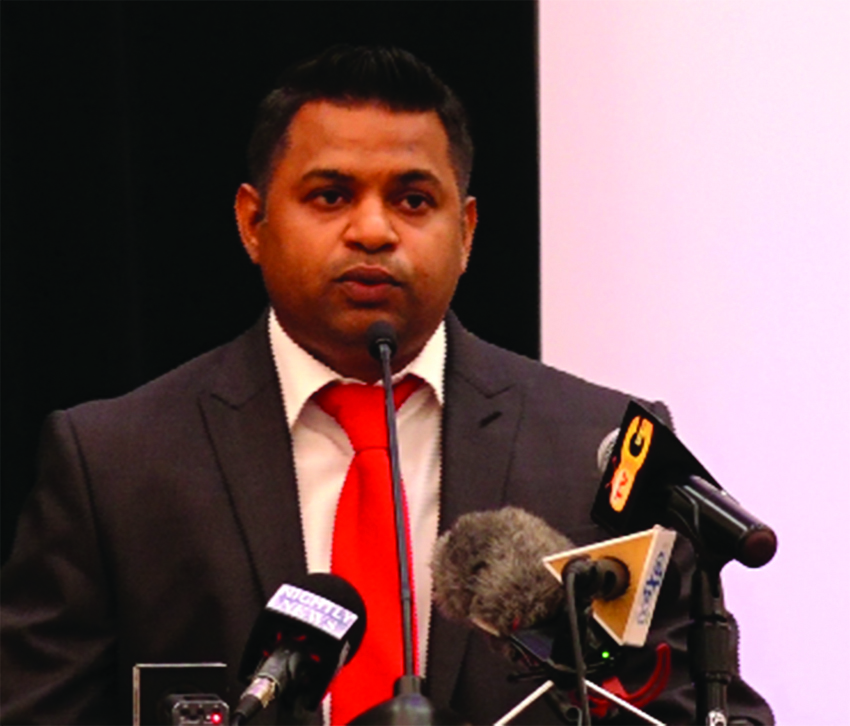 Indar said the GCCI was committed to working with Natural Resources Minister Raphael Trotman and his staff, but like any good partner, the organisation will constructively criticise when necessary for the good of the Private Sector and, by extension, the Guyanese workers.
He also commended the Minister for his outreach with respect to consultation on the oil refinery prospects for Guyana, local content policy and the Petroleum Commission Bill.
With respect to the Petroleum Commission Bill that was before a parliamentary select committee, Indar said the GCCI was very interested in what external model was considered in the drafting of the Bill and enquired whether it was the Newfoundland, Norwegian, Australian, or Alaskan model.
"Explain to us about the proposed Petroleum Commission Board and its makeup, independence, appointment, remuneration and removal of Board members. And how this Bill meshes with good governance, transparency and being bipartisan?" the GCCI President further questioned.
Economic explosion
The GCCI official also observed that Guyana has the potential to be a wealthy nation with the flow of oil money. Indar said Guyana could experience an economic explosion with the Gross Domestic Product (GDP) growing between 400 and 2000 per cent in the next two decades.
Basic management principles dictate a company with a diversified base of products and services was likely to be healthy and sustainable. Indar said these same principles apply to running a country.
It, therefore, means that, "We must learn from the mistakes of others and recognise that any country that has its economy dependent on one or two sectors will be doomed by it in the long term."
He used Venezuela as a prime example where 95.6 per cent of its economy dependent on oil which among other things has fractured its society.
The GCCI official has also suggested that expenditure from oil be used in the areas of education; health care; infrastructure such as bridges, roads, ports, Information Communication Technology (ICT) – quality infrastructure; and programmes for the alleviation of poverty.
Guyanese involvement
While recognising that ExxonMobil has invested heavily in Guyana, Indar said his organisation was pleased to hear over 140 Guyanese companies now supply either goods or services to ExxonMobil offshore operations and about the creation of a Local Content Centre.
The GCCI President said that he would also like to see more Guyanese involvement in the workforce for other jobs such as cooks, chippers and painters, able body riggers, able body unlimited riggers, and banksmen on the supply boats and the Stena Carron drillship if possible at this time.
"At the end of the day it is Guyanese taxpayers who will be footing the bill as a deduction from its future earning; therefore, it is only fair that we be given first priority as they say in Canada, for all things – soap, rope and dope."