Attorney General and Legal Affairs Minister Anil Nandlall, SC, has assured residents of Region Two (Pomeroon-Supenaam) that the Government will not neglect them like the previous Government. The AG made this commitment during an outreach held at the regional State House where he had one-on-one interactions with residents.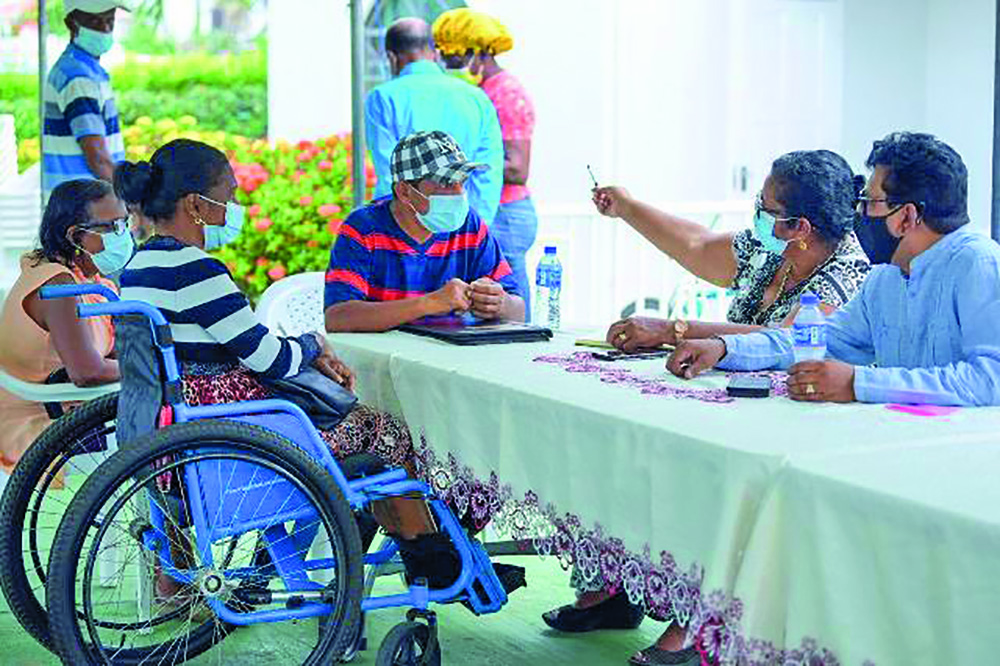 They raised several concerns, particularly about housing.
"We are told by the residents here that Lands and Surveys simply stopped processing their applications and stopped addressing their matters, that much was made clear. Also, almost every area on the coast was neglected. So, what you have now is a preponderance of issues being raised and the constant complaint is that for five years people did not see a Minister other than election time," the AG is quoted by the Department of Public Information as saying.
The Attorney General assured the residents that since the Administration took office things are starting to change.
During his engagement with Rookmin Roopchan, who has a disability, AG Nandlall advised them that they could access support from the Human Services and Social Security Ministry.
Roopchan said she was grateful for the AG's intervention. "We are very happy and it motivates us a lot and we are thankful for the help and the advice that he gave us because I was awaiting this for about three years now in this chair, and awaiting help so he gave us advice and it will be beneficial to us."
The Attorney General also committed to examining a matter of non-payment for services offered since March 2020. Roy Griffith brought to the AG's attention that he along with others were hired by the Guyana Police Force's G Division, Anna Regina, for services on Elections Day, for which they are still owed.
AG Nandlall is on a two-day outreach exercise in the region. He is accompanied by Regional Chairperson Vilma Da Silva, Regional Executive Officer Devanand Ramdatt, Vice Chairperson Humace Odit and Prime Minister's representative Arnold Adams.