On Monday last, ranks of A Division (Georgetown-East Bank Demerara) held lectures in two schools around Georgetown where they touched on several pressing issues currently involving young people.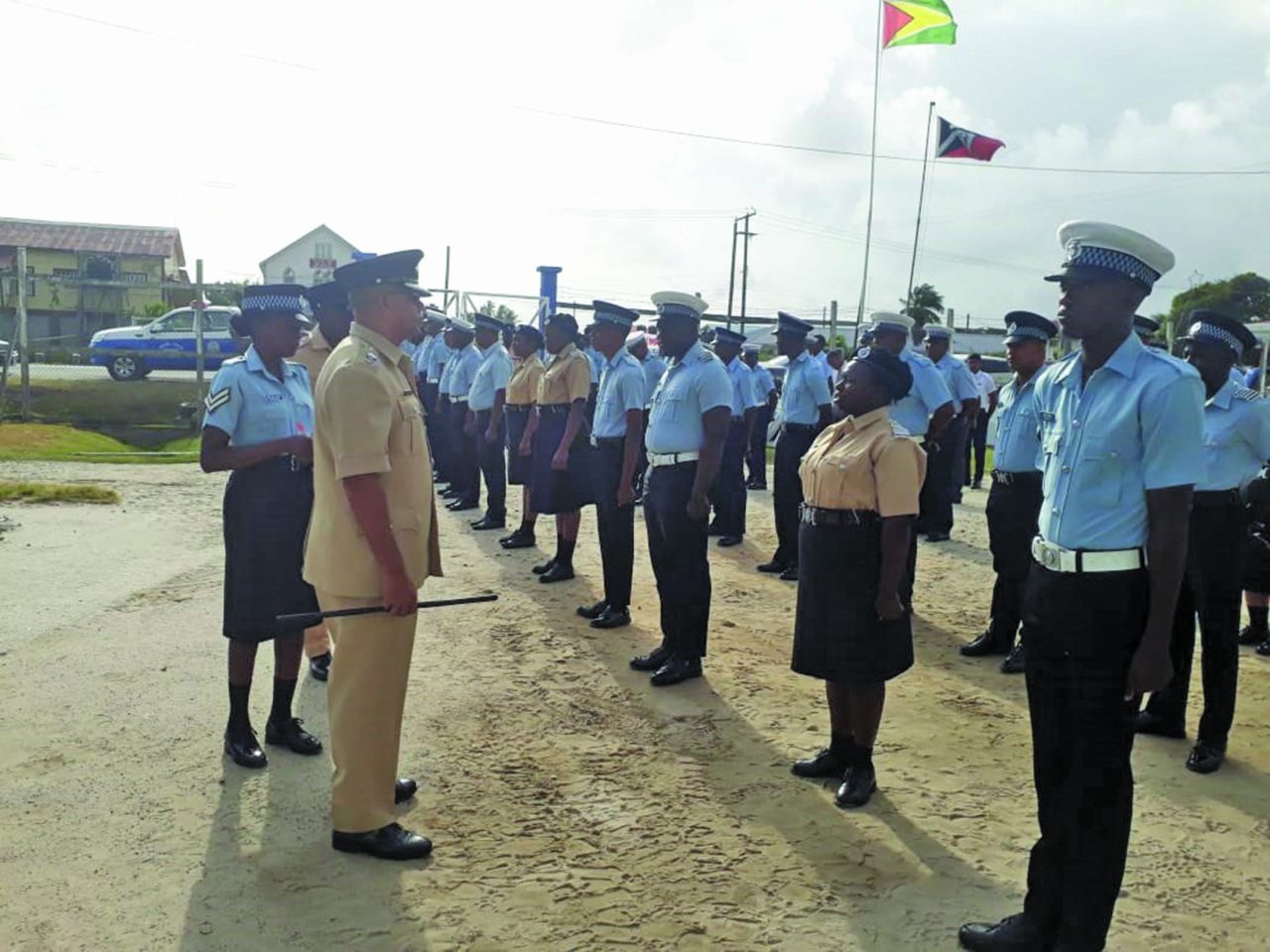 At Bel Air Primary School, one hundred and seventy students and thirteen teachers were actively engaged in a lecture which focused on domestic violence, misconduct among youths as well as traffic regulations and stealing to name a few.
The team comprised of Woman Corporal Lovern Naughton, Lance Corporal Jayon Johnson and Rural Sergeant Mahendra Persaud.
The momentum cascaded as another team visited the Tutorial High School and dealt with issues such as gangs, bus riding, teenage pregnancy and the use and selling of narcotics among other topics which were discussed.
The team, which consisted of Assistant Superintendent Kevin Das, Woman Inspector Alexis Alli, Inspector Gavin Boyce and Woman Corporal Wilson, spoke to a total of two hundred and twenty students and fifteen teachers.
Meanwhile, Commander G Division (West Bank Demerara-East Bank Essequibo) Senior Superintendent Khali Pareshram on Tuesday held a muster at the Anna Regina Police Station compound, where eighty-one ranks from the various departments and sections turned out on parade, neatly dressed for inspection.
During his address, the Commander sought to brief the ranks on several topics such as their nature of duty in the community, training, the Force's reformation process, dealing with intoxicated persons in custody, the need for increased patrols, duties of subordinate officers, building trust and partnership with residents, promotional exams, tints on vehicles owned by members of the Force and domestic violence.
Nine ranks were awarded trophies for their outstanding turnout on parade, while 11 others were awarded days off.
The ranks were urged to remain vigilant and purposeful in their approach and to be good ambassadors of the Force and respect the human rights of members of the public.