Staff members attached to the Georgetown Public Hospital Corporation (GPHC) were on Thursday put on high alert in light of an increase in criminal activities, particularly robbers posing as patients.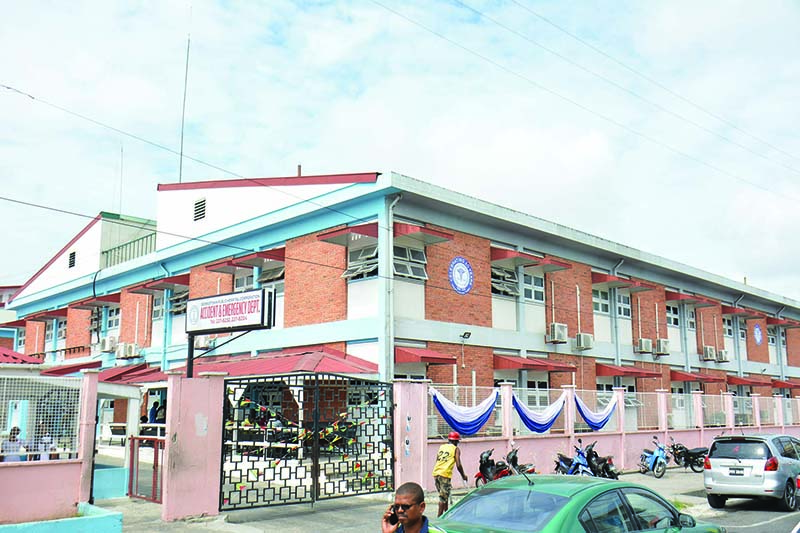 The security advisory was reportedly sent out following unconfirmed reports of a string of robberies carried out on on-duty staff.
During one such reported incident, which allegedly occurred on May 23, 2019, a female doctor was robbed between the X-ray area and the laboratory.
The doctor was reportedly robbed by a man dressed as a security guard, who proceeded to drag her into a washroom after she fainted from fright. She was reportedly sent home on one-week sick leave according to sources.
The advisory is cautioning the staff to: "Be on the alert at nights when moving around the hospital complex for persons posing as patients in an attempt to rob them of their property".
"Members of staff should avoid wearing excessive jewellery especially at nights when on duty… Members of staff, especially females, should ensure their cell phones are properly secured in their possession when moving around the hospital complex … staff when moving around the hospital complex at night should do so in company of two or more … staff should avoid walking in the dark and desolate areas when moving in the hospital complex … members should seek assistance of security when in doubt or afraid."
GPHC's Chief Executive Officer (CEO) is expected to update the media on the issue shortly.