– as blackouts continue to plague East Coast
Despite constant power outages and the dire need for additional power in the grid, the Guyana Power and Light (GPL) seems less than willing to take up the offer from private company Giftland Mall to supply excess power to the grid.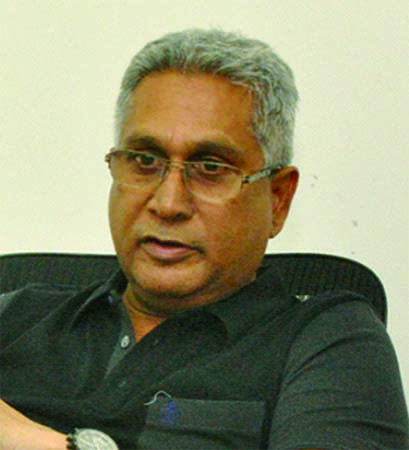 This was revealed in a statement from Giftland Mall on Tuesday, in which it revealed that after months of talk, GPL is no closer to concluding a Power Purchase Agreement (PPA) with the mall.
According to Giftland, it has been receiving numerous complaints and questions as to why there are still occasional power outages. It noted that a few months ago, persons who thought the PPA was about to be signed with GPL had also been congratulating them.
"We wish to state that no PPA has been signed to date and this will explain why power cuts continue when there is lack of required power generating capacity," the company, which is owned by businessman Roy Beepat, said.
"The last information reaching us was that GPL require justification as to why they should buy from us, apparently cheaper cost, no liability or commitment and readily available power supply to make up the deficiency are not sufficient reasons."
Giftland noted in its statement that they have been in discussions with GPL for approximately three years, so that the embattled State company could purchase power from them. Giftland also insisted that contrary to reports, they can supply the required power at whatever timeslots are required.
"We stand by our statement that a dedicated 3 MW is available and we can supply up to 4.5MW as required. We are not sure what further justification is required to show why this can withstand any scrutiny."
"Our prices are competitive and better than power supplied by GPL diesel generators, the supply is available without any expenditure to GPL without commitment for long-term supplies. We look forward to some response as to why this Agreement cannot be concluded," the company said.
The Government's Department of Public Information (DPI) had reported in June of this year that GPL and Giftland had concluded a Power Purchase Agreement for the supply of five megawatts of power and that all that was waiting was the ratification by the new GPL Board.
At the time, former Guyana Revenue Authority (GRA) Chairman turned GPL Chair Rawle Lucas, along with Reggie Bagwandin, Kirk Hollingsworth, Morsha Johnson-Francis and Tara Singh, Gillian Pollard, Guyana Energy Agency Chief Executive Officer Dr Mahender Sharma and Private Sector Commission representative Komal Ramnauth, were appointed as GPL's new Board of Directors.
The new Board came at a time when GPL's service has been heavily criticised by citizens. This is because of regular power outages, maintenance work and announcements that there are issues with the interconnected system. These issues still continue.
Since 2016, Giftland Mall had offered to sell Government its excess electricity but this was rejected. At a press conference in June, GPL CEO Albert Gordon had explained that buying power from an independent power producer (IPP) is a complicated issue which includes negotiating pricing and legal matters.
To this end, he noted that GPL had enlisted the help of the Public Infrastructure Ministry to iron out these issues. Besides Giftland, there were also some talks with Banks DIH to purchase power.
While GPL is looking to increase the capacity on the interconnected grid with the purchase of fuel oil power from private firms, the company is also catering to have natural gas integrated into its system to produce electricity.
In fact, Gordon had mentioned that they were seeking an agreement for the purchase of power from the Hope Wind Farm project, which is expected to come on stream by next year, generating between 10 to 16 megawatts of power.
Months after taking office in 2015, Government had announced that it would facilitate a US$50 million, 25-megawatt wind farm project at Hope Beach on the East Coast of Demerara. While not as stable as hydropower, wind energy generated by turbines is a form of renewable energy.
All these energy woes might very well have been avoided had the Amaila Falls Hydro Project (AFHP) that was initiated under the previous Administration been pursued by the new Government.
The AFHP would have assisted GPL in getting adequate electricity supply. In fact, the Norway-funded project, when completed, would have provided 165 megawatts to the national grid, thus providing cheaper and more reliable power to citizens and businesses.