As it continues to crack down on smuggling activities in Guyana, the Guyana Revenue Authority's (GRA) Law Enforcement and Investigation Division (LEID) intercepted and seized a boat loaded with smuggled chicken in the vicinity of Annandale/Buxton, East Coast Demerara (ECD).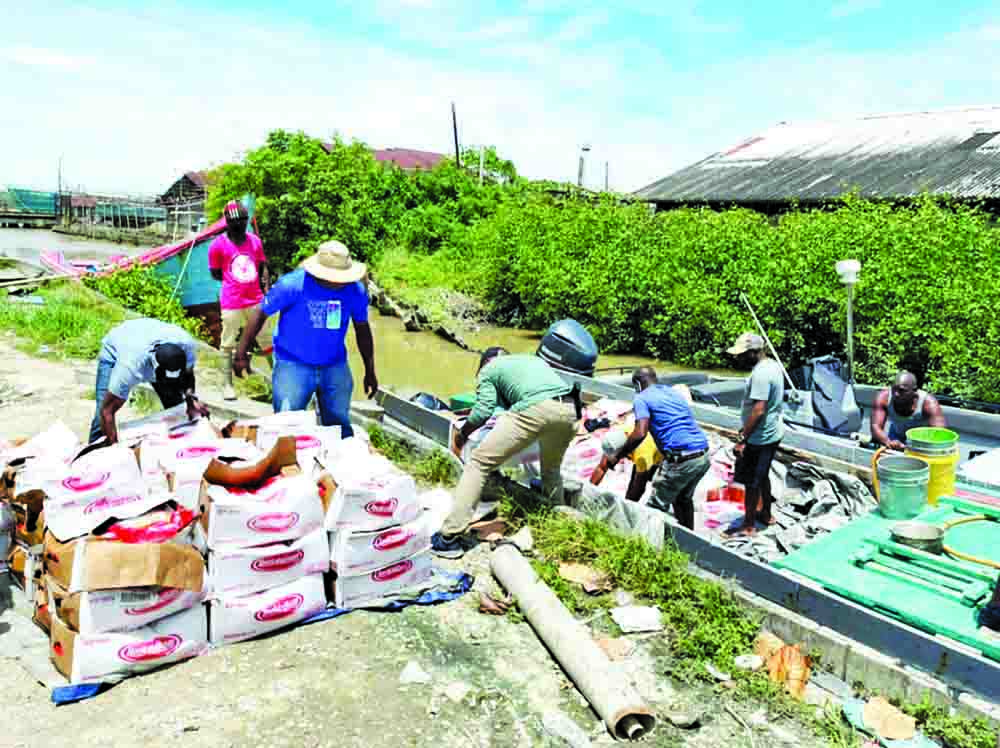 The seizure reportedly occurred between Friday evening and Saturday morning.
Based on information received, GRA officers acting on information travelled to the area where they saw the boat in a waterway. Guyana Times understands that as officers arrived at the location, the occupants of the vessel escaped, leaving the smuggled items behind.
It was reported that over 6000 pounds of chicken with the Rockingham label was discovered in the speedboat.
When contacted on Sunday, Commander of Region 4 C, Mahendra Siwnarine said that the Police Force was not a part of the operations.
He said GRA contacted them after the boat was intercepted but by the time ranks arrived at the location, the suspects had already disappeared.
More than two weeks ago, GRA detained one of six suspects following the discovery of a large quantity of chicken and alcohol in a truck also on the ECD.
GRA had stated that officers detained the vehicle at Dazzle Housing Scheme, ECD. The tax collection agency said that while six persons were spotted, five managed to escape.
The detained businessman was previously apprehended in a similar operation at Mahaicony, ECD, where un-customed goods were also confiscated, GRA said. In fact, the Revenue Authority has initiated court proceedings against him.
The same detained individual along with another ECD businessman had filed an $8 million lawsuit against GRA in July 2019 for wrongful arrest and detainment on accusations of smuggling raw chicken into the country for sale to the Guyana Defence Force (GDF).
In its relentless campaign, the GRA is encouraging members of the public to be forthcoming with information about persons and businesses involved, aiding or abetting these illegal activities. Information can be reported to the LEID hotline 227-6060 ext 3204 – 12.