The Anna Regina Community Centre ground is set to come alive today with exciting grass track action as some of the best in the sport are expected to showcase their daredevilry.
Organiser, Sheik Yassin in speaking to this publication on Saturday revealed that at least 16 professional racers are expected to take to the track.
An intense three-way battle is expected to ensue between current Champion Andy Wong, Avenash Ramcoomar and Stephen DeNobrega, as the trio are experienced and talented riders.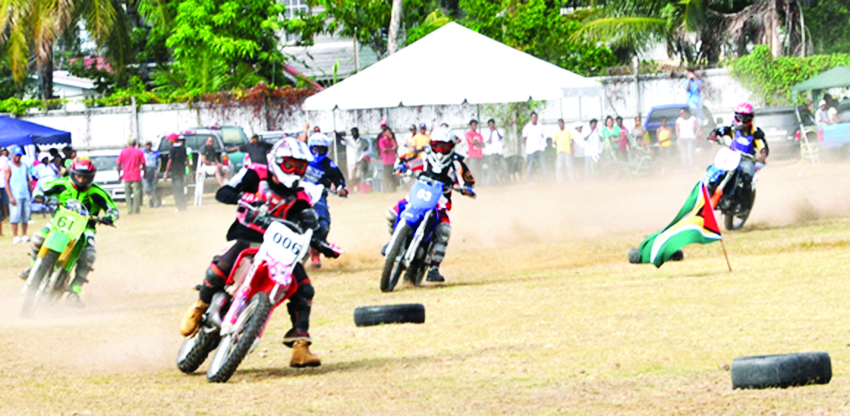 Despite some rain in the Cinderella county, Yassin assured that the event will get underway today as he has assurances from the Neighborhood Democratic Council (NDC) that rain or sun, the races will be held.
For the locals, there will two open races where anyone who has dirt bike between 100cc and 600cc can participate.
The various winners of the day are set to receive cash prizes and trophies from Trophy Stall which is the official provider of accolades; R. Khan AutoZone of Henrietta on the Essequibo Coast is also a sponsor.
Meanwhile, the packed grass track calendar has Hampton Court as the venue for the next Essequibo meet on August 27 followed by action in the Mining Town of Linden who will be treated on October 29. The grand finale is slated for November 26 at the Ogle Community Centre Ground. Race days will have 10 races are carded across three categories; Professional, Novices and Chappy.
The professional riders will have five races at 12 laps each while the Novices will have 10 laps and the Chappy will ride around five times.