–
retain title with 24-17 victory
By Akeem Greene
Guyana's national rugby team, Green Machine, solidified their dominance over Trinidad and Tobago by retaining their Rugby Americas North (RAN) South Zone title via a clinical 24-17 victory on Saturday afternoon at the St. Stanislaus College ground on Carifesta Avenue.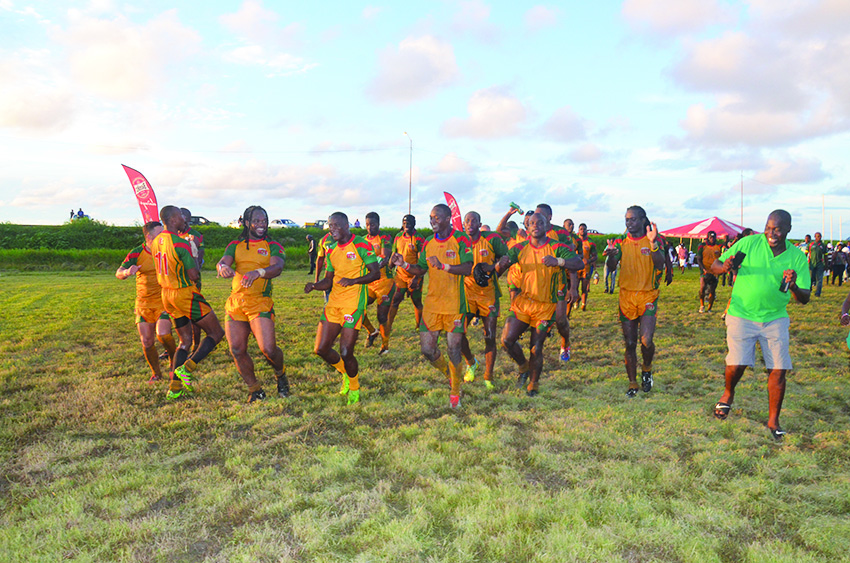 The soggy conditions did not hamper any of the usual fluency showcased by the ruggers, as they displaced great tenacity and awareness to unravel the flaws of a timid Calypso Warriors.
The visitors took the early lead via a James Phillip try in the 9th minute, and Keron Alexander who had missed an early penalty had a chance to convert and increase the lead, but failed.
The experienced Richard Staglon then levelled the scores with a try in the 16thminute; unfortunately, captain Ryan Gonsalves missed the conversion that came after.
The robust Avery Corbin then slinked another try in the 19th minute, and this was followed by a successful conversion by Gonsalves, to leave the score 12-5 at half-time.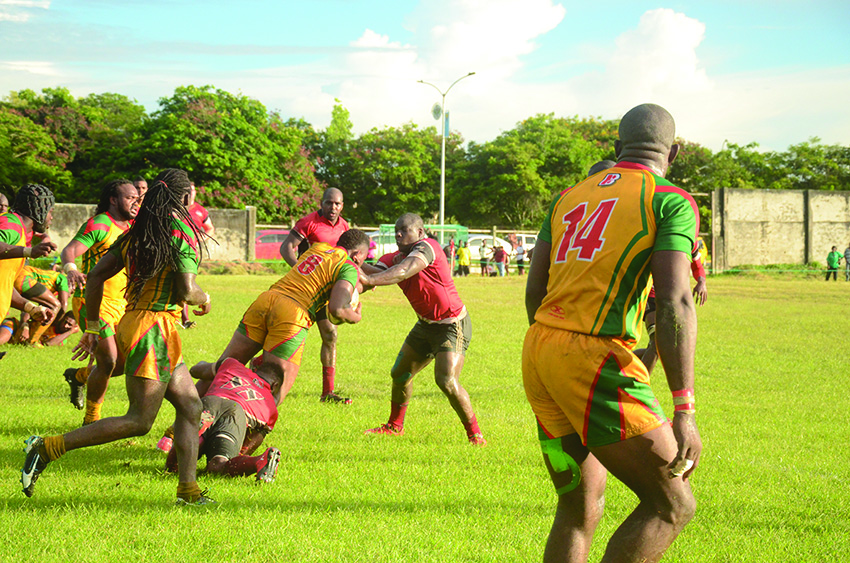 The United States-based Ahmed Isaacs, who had battling his way close to the goal line, eventually broke the shackles and nipped through a small space created, to increase the lead in the 59th minute. The captain had another chance to put Guyana further ahead, but he missed the conversion. With the match becoming more a one-sided fixture, Alexander looked to resuscitate his team's chances with a try in the 73rd minute, after Johnson Allen had converted to put the score 17-12 and a rejuvenated Trinidad began pressuring the home side.
It set the stage for what has to be the highlight of the engrossing encounter, as the burly Corbin took the ball from half-field and burst through all in his way to score a sensational try in the 78th minute, evoking vociferous cheers from the sizeable crowd in attendance. The skipper then nailed the conversion, and it was all but over for the Warriors. Trinidad's Samuel Roberts scored a try in the 84th minute, but it was not enough to threaten the outcome of the match. The Green Machine will now travel to Mexico on July 1 for a rematch of the North versus South Championship.