The Guyana Tourism Authority (GTA) recently concluded a 3-day Wilderness First Responder Training session with tour guides and operators in collaboration with the Guyana Defence Force (GDF) and the Brazilian Army.
The sessions were conducted by Lieutenant Emmanuel Trotman and Asford George.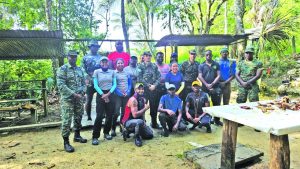 Day One focused on foundational elements, including rope and knot tying, pacing techniques, and compass navigation in both daylight and nocturnal conditions. Participants also gained proficiency in crafting improvised shelters using natural elements such as branches and bark found within the jungle.
Day Two focused on improvised floating techniques where participants honed their abilities in constructing floating rafts, river crossing with rope assistance, sourcing water, creating fire, and identifying diverse jungle edibles, encompassing both meats and fruits.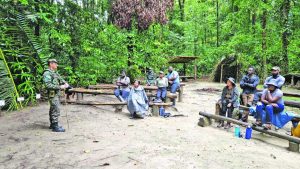 During the afternoon session of Day Two to the morning of Day Three, participants engaged in a challenging real-life jungle scenario.
Applying the acquired skills, they navigated obstacles and executed survival techniques during an overnight stay in the jungle, showcasing the practical application of the training.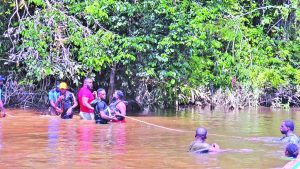 The Guyana Tourism Authority extends its gratitude to the GDF and the Brazilian Army for their collaborative efforts in enhancing the capabilities of tour operators, ensuring a safer and more resilient tourism experience in the diverse landscapes of Guyana.