…utility company comes under fire at PUC hearing
The Guyana Telephone and Telegraph (GTT) Company came under scrutiny on Thursday at a Public Utilities Commission (PUC) public hearing for moving ahead with its new electronic billing service format for which it has been accused of unilaterally and arbitrarily implementing.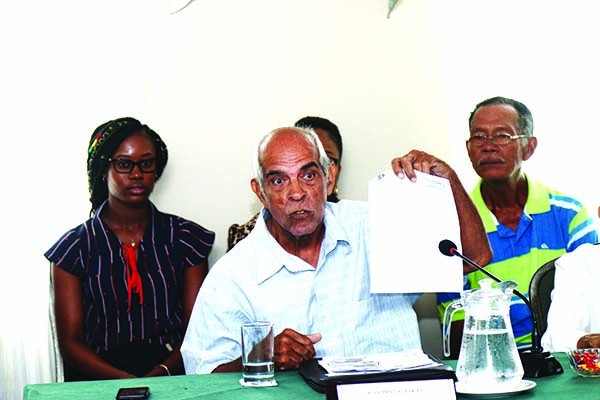 GTT forged ahead with its new e-billing service, a move that did not go well with customers, including political commentator Ramon Gaskin, who filed a complaint with the Public Utilities Commission.
At the public hearing on Thursday, PUC Commissioner, Dr Leyland Lucas sought to clarify the provisions GTT had in place for consumers who cannot or would not optimise the online services.
"What systems are in place to address situations such as we have before us where individuals either by choice or as a consequence of their maturity do not have the details that are necessary for them to feel comfortable paying GTT a bill?" he questioned representatives of the telephone company.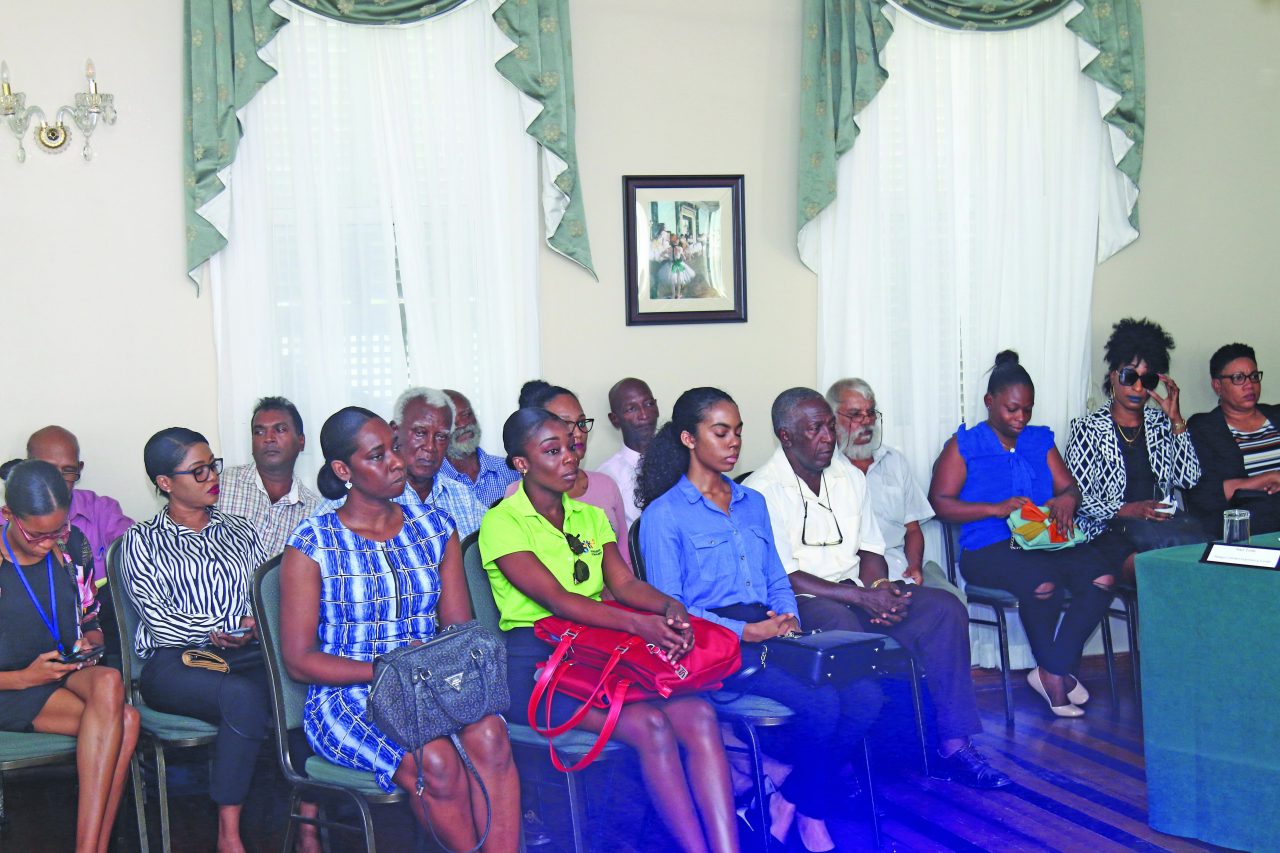 According to GTT, channels are available and consumers can visit any retail store to obtain a copy of their bill but there is a fee attached to this process.
Director of Legal and Regulatory Affairs, Mark Reynolds expounded on the fact that the online service is much welcomed by many of GTT's customers, however, he acknowledged that no notification was done to allow consumers countrywide to become acclimated.
"Section One of the PUC Commission Act speaks about the obligation of GTT to bill in this manner. In that Section, there is no indication of the manner in which bills are supposed to be stated [or] delivered and in the interest of customers…we will clearly expound on this position and marry the particulars of the law and the regulations with practice…Yes, there was no notification issued to customers and GTT takes that and we apologise to Mr Gaskin for that and to the consumers."
When questioned about the implementation of its e-billing service, Reynolds noted that it was necessary since it is will help to transform the nation and also allow for better services to customers.
He explained that by using the online service, it is less likely that customers will miss payment deadlines since their billing information is available before the due date.
Returned bills
Reynolds further stated that in the past, using the Guyana Post Office Corporation (GPOC) to deliver GTT's bills has resulted in many customers receiving the important document and information later than the due date of payments. In fact, he said that for last year, statistics reveal that almost 10,000 bills that were posted to customers had been returned to GTT because they were never delivered.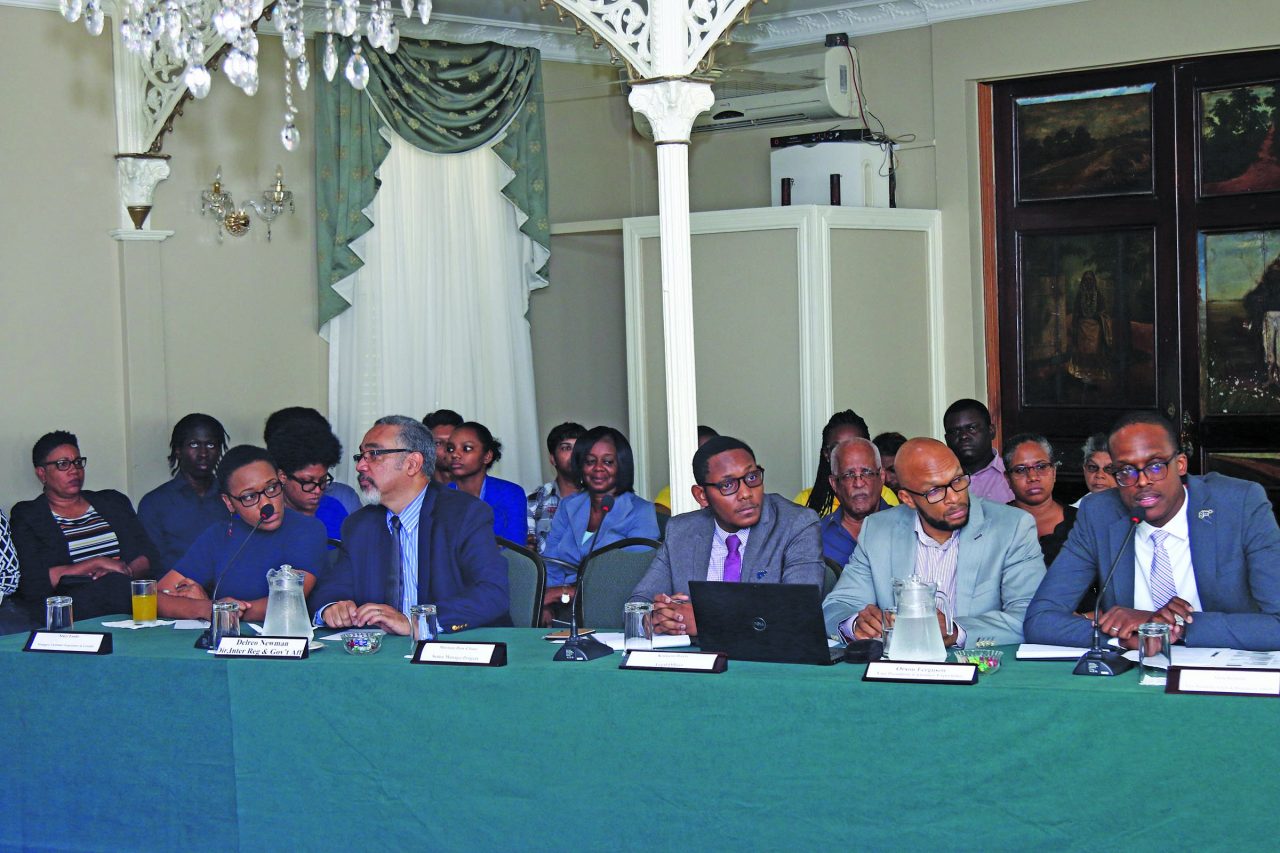 "In the month of November alone we had about 4000 bills being returned…if we issue a paper bill and we issue it through the GPOC we have no control as to how quick or how speedy it will get to the customer, if, and that is the situation, I mean we have the statistics that will show you that at times it takes three weeks to a month to get a paper bill in the hands of a customer. We have that experience."
PUC Commissioner, Rajendra Bissessar pointed out that although GTT claims that 70 per cent of the populace has access to the internet it should not be overlooked that this could mean limited access and limited knowledge in the online services being offered.
"But people use internet for Whatsapp or to just make calls… 70 per cent having internet connection, it does not mean they are internet savvy and have no idea to browse etc…if you use data on a cellphone there is cost, every time I go online to utilise data to download…is that true? The fact is when I use my phone to download I utilise data which I have to pay for it. So put me to download the list of telephone calls and so, you are putting an additional cost to me."
Vice President for Customer Experience at GTT, Orson Ferguson confirmed that utilising the internet on any mobile device for any purpose will incur a cost especially if a consumer chooses to download information but maintained that the usage of the apps (applications) online to pay bills is free of charge.
Adding his views to the matter, Patrick Dyal of the Guyana Consumers Association, pointed out that GTT needs to ensure that consumers know how their monies are being spent for services that the company would have provided.
"Why don't you, when you make a demand for money, why don't you tell a customer as before what you are asking him to pay for? You pay, the details, you have cellphone calls and you have overseas calls and what you do when you do it at the same time, you ask him you tell him what he is paying for. You don't tell him a rigmarole and go to the internet which he does not even know about and cannot go to."
GTT's Ferguson also clarified that the case with Gaskin should have never occurred and took responsibility for the blunder of notifying the political commentator about the new format for the billing process.
As such, he offered a direct apology to Gaskin and the public for the mistake in not giving an appropriate notice period to allow for a smoother transition but Gaskin did not accept the explanations or apology.
"The GTT is forcing me to take services that I don't want and I don't need. That is the whole purpose of all of these things….I want my original bill, the way I used to get it…I am saying to you, you cannot do it, the licence does not allow you to do things unilaterally and arbitrarily, that is why you have the PUC, that is why you have the PUC Act, that is why you have the licence. You cannot do things on your own and come and apologise," he bluntly told the forum.
The hearing on Thursday was adjourned to a date to be announced.