The Guyana Cup 2019, the 13th annual staging of Guyana's elite horse racing meet, gallops off on August 18th at the Rising Sun Turf Club at Rising Sun Village on the West Coast of Berbice (45 minutes' travel from Georgetown).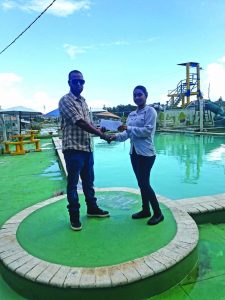 With its US$50,000 in prize money representing the largest purse ever set for horse racing in Guyana, it is inevitable that this event would only get better, especially since both A. Forrester Lumber Yard and Park Square Fun City and Mahaicony Gas Station of the East Coast Demerara have confirmed that they would be joining the jockeys to 'ride in unison' with this event.
This meet is expected to be one of the biggest, if not the biggest, in the history of equine competition in Guyana. Moreover, a grand mega-concert featuring seven international artistes is planned for staging after the event.
According to the organisers, Jumbo Jet Thoroughbred Racing Committee (JJTRC), fans will be able to access the mega-concert for the same $2000 entrance fee applicable for entry to the horse racing extravaganza.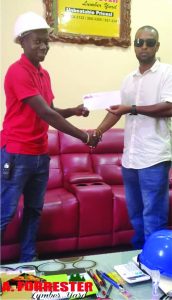 With an eight-race programme backed by an international concert planned for August 18 at a venue as ideal as the Rising Sun Turf Club, sponsors have been enthusiastically embracing the opportunity to align themselves with this event, particularly since the Guyana Cup has historically been a major player in sports tourism in Guyana during the August period.
In a press release, JJTRC Chairman Nasrudeen Mohamed Jr., thanked those sponsors and all persons who have supported the Guyana Cup meets, this year 2019 and in the past.
The races, with the relevant prize money, are as follows:
– C Class and Lower, feature race over a distance of one mile, prize money $2 million
– Three-year-old Guyana-bred: prize money $1 million.
– G3 and Lower: prize money $400,000
– L3 and Lower (open to non-winners from Trinidad & Tobago): prize money $350,000
– Two-year-old Guyana-bred: prize money $300,000.
– J3 and Lower over seven furlongs: prize money $300,000
– L Class for Colts: prize money $250,000.
– L Class 'Philly' and Mare: prize money $250,000.
Some of the top animals expected to be on show at this meet are: Just Call Me Bass, Crown the King (Jamaica), Doublin Fashion (USA), Chameli (Jamaica), Safara (Jamaica), Southern Express (T&T), Silver & Things (T&T), Sitarr (T&T), Kentucky Woman (T&T), Super Easy (T&T), and She's a Princess.