– "Winning crucial for development of national players" – coach
National Coach Levi Nedd said his team is eager to go out and represent their country with much success over the next few days as the 2017 National Beach Volleyball tournament serves off in Nickeri, Suriname today.
The 4-man team consisting of national players; Samuel Fraser, Ray Moore, Devindra Latchman and Luen David along with Nedd, left Molsen Creek at 10:00h on Friday with hopes of returning home winners. While in Suriname, the locals will face off against strong teams from Suriname and French Guiana in the two-day event which culminates on Sunday.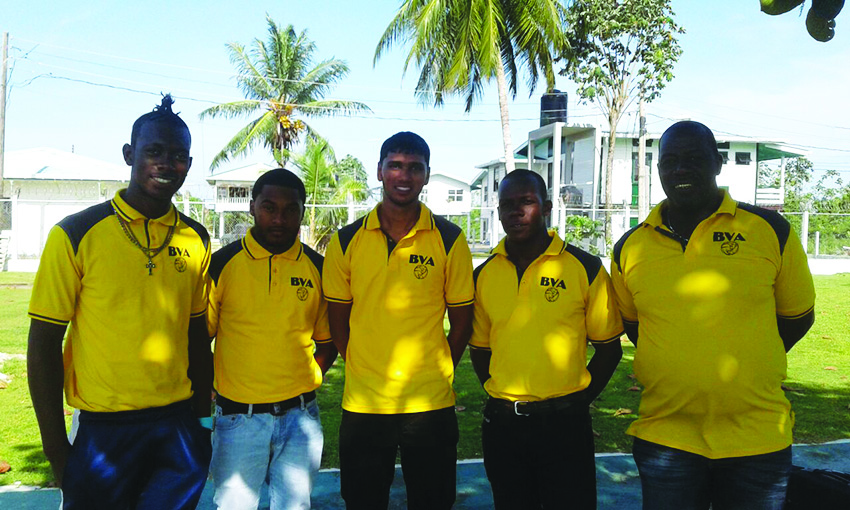 Nedd, who spoke with Guyana Times Sport a few minutes prior to their departure, said preparations for the competition went a bit shaky but he's nevertheless upbeat about the skillset of the four players who have been an integral part of the national side over the past few years.
"Despite proficient training time due to work and facilities, the pairs managed to meet on a regular basis for practice. There were not much practice matches and with the facility aspect, International exposure is what is being sought in order to compete at a high level," Nedd explained.
The Guyanese quartet will commence their battle on Saturday evening at six and will duke it out until the last two teams in both male and female categories are left standing. Coach Nedd pointed out that with Guyana at the forefront of volleyball currently, especially with their three-year winning streak at the Inter-Guiana Games; it's critical for them to play well against highly ranked teams on foreign soil.
David, Moore, Fraser and Latchman all belong to the Berbice Volleyball Association (BVA) and with Nedd being President of that association, he declared it was even more crucial to have the top crop of the county maintain their statures and form, which will inevitably aid Guyana when they represent the country in future tournaments.
"Right now the BVA is aiming to promote all of the different categories of players and the different types of volleyball games available. In other words it is to sensitize and develop the game throughout Guyana."
He continued, "It is definitely catching on, the beach tournament held by the BVA earlier in the year attracted players from the male senior, male junior and female categories, with a total of 38 teams, so it is hoped to be bigger and better the next time around. The only set back is sponsorship for the activities which I hope gets better in the near future," he ended. The team is expected to return home on Sunday.