– as the economy booms, one sport is set to change perception of Guyana on the world stage
By Timothy Jaikarran
Few sports have the ability to impact a nation and capture its attention as does golf, which has always been considered a sport for a certain sector of the population. And, in fact, it was a sport that was rarely uttered by the lips of many Guyanese; but that has all changed with one man's quest to make golf one of our country's top sports.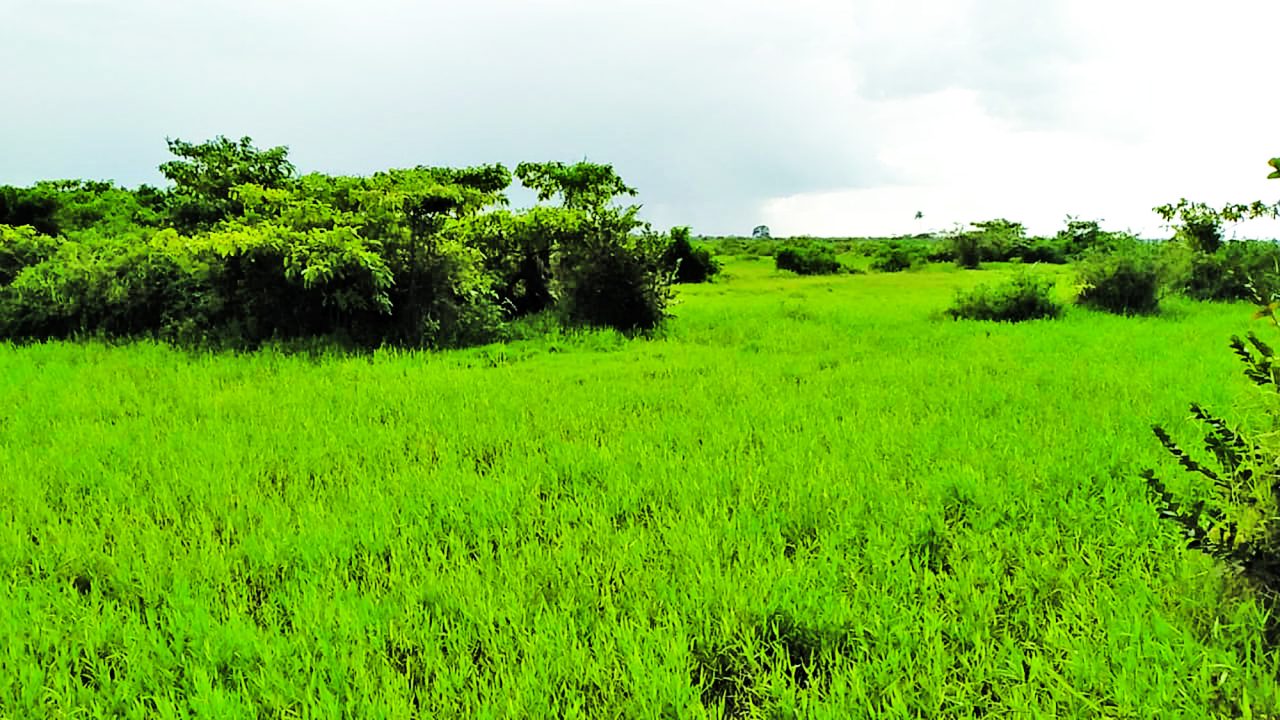 Most persons laughed when Aleem Hussain, current President of the Guyana Golf Association and NexGen Golf Academy, made known his intention; but, in a short time, he has created opportunities for those far and wide to play the game by creating a platform where everyone with an interest could have access to play the game, and it doesn't matter what your social status is.
It is now clear from the remarkable response to his efforts that the game of golf has a place in Guyana, as there is opportunity for our nation not only to be recognised for its cricket and football, but its golf successes. Based on current results, one would go as far as to say that golf has the potential to challenge and even surpass many of the core sports in the country.
Through his company, NexGen Global, Hussain has not only improved the facilities at the Nexgen Golf Academy on Woolford Avenue, but has acquired land to open another course on the West Coast of Demerara, and is, moreover, eyeing a location in Essequibo. What this means to the Guyanese public is that golf is on the rise, and will soon be in your area, so everyone can participate.
And what is even more important is the manner in which Nexgen Global is building the sport: from the ground up, with a keen eye to future generations, starting with the school system and planning major competitions between schools, regions and neighbouring countries with the goal of eventually fielding an Olympic team.
While there may be naysayers sprouting opinions about his efforts and the sport's true potential, there is undeniably a lot golf can do for Guyana, especially in the form of Sports Tourism, wherein there are endless possibilities. Golf tourism is the term used to describe trips undertaken by persons with the main purpose being to play golf.
With countries such as Cyprus and Saudi Arabia – seriously short of water – developing 30 new courses to save their troubled tourism industry, one has to open one's eyes to golf's potential. To look at more factual data, there are now 32,000 courses around the world; up from 25,000 in the mid-1990s, which at that time would have covered an area the size of Belgium.
The UK has the highest density in the world: about 0.6% of the land is covered by 2,600 courses, a 40% increase in the past 30 years. In Japan, there are over 20 million players, and they pay a high price to travel the world for their golfing holidays.
According to a 2015 Links report, Links readers have an average annual spending on golf travel of $3,965, out of a total spending on all travel of $10,560. 52% of the Links readers surveyed said they planned to take between 4 and 9 golf trips in the next three years. SRI estimated that golf generated a total economic impact of $176.8 billion in 2011.
Further, according to the report, golf supported approximately 1.98 million jobs, putting $55.6 billion of wages into American pockets. The SRI report also estimates that sales of existing homes in golf communities "generated $1.6 billion in increased real estate value or premium (the premium is the additional amount a buyer is willing to pay for a home or property located on a golf course or within a golf community)." In other words, living on or near a golf course is good for property values, which increases the net worth of those homeowners.
So, think about it, with Maraiko Bay Golf & Country Club and at least 3 other courses in development stage, sooner rather than later Guyana would have courses on par with the rest of the world, then you can imagine the influx of tourists that would want to take a crack at our courses, and imagine the amount of revenue Guyana would receive.
If you need more convincing, let's take a dive into some more data, and look at the figures and ask ourselves why Guyana should not be benefiting from the golf tourism platform. The global golf tourism market is worth over $17 billion, according to the International Association of Golfing Tour Operators (IAGTO) as 56 million people play golf worldwide.
The leading market in terms of golf as a sport is the United States – it is thought to contribute over $60 billion to that economy. Europe (aside from the UK) is not a mature golf market; it is still mainly pursued by the elite few (worth $20 billion). The UK, Japan, and Australia all have mature golfing markets. Golf is more than just a game, it's a thriving business that grows the economies of the promoting countries.
The golf tourism market is poised to grow by $5.36 billion during 2020-2024, progressing at a CAGR of 4% during the forecast period. The market is driven by the growing emphasis on golf infrastructure worldwide and rising Government support for the promotion of golf tourism. This study identifies the increasing popularity of pro-golf tournaments as one of the prime reasons driving the golf tourism market's growth during the next few years.
One of the most important benefits of golf tourism is that lovers of the game do not think twice while spending money on the travel and hospitality services pertaining to the game. In developing countries like India, golf tourism is proving a boon for revenue generation, creating economic growth through hotels, restaurants and retail establishments.
Apart from its economic benefits, golf tourism can create new tourism destinations and can also help develop new infrastructure. It also creates good opportunity to increase community support for sport and sport events. Golf tourism also attracts high end visitors, especially repeaters, and this improves the organisational, marketing and bidding capabilities of a country seeking to host major televised events.
So, think about it, or debate with me, but there are no arguments against these figures and facts that prove themselves. With COVID-19 creating havoc with contact sports, and likely to continue to do so in the foreseeable future, Guyana, like many other countries, should turn to the game of golf, as it is one sport that meets all of the COVID-19 guidelines criteria.
And finally, the dream of one man will become the reality of many Guyanese, as, in a matter of 3 to 5 years, Guyana will be on that level, as many golfers will come to have a taste of what we have to offer, and take their battles to our greens.