…thanks everyone who fought for democracy
Expressing thanks to the many who played a part in the struggle for democracy against the previous Government, Vice President Bharrat Jagdeo has made it clear that the People's Progressive Party/Civic (PPP/C) Government was committed to rebuilding Guyana.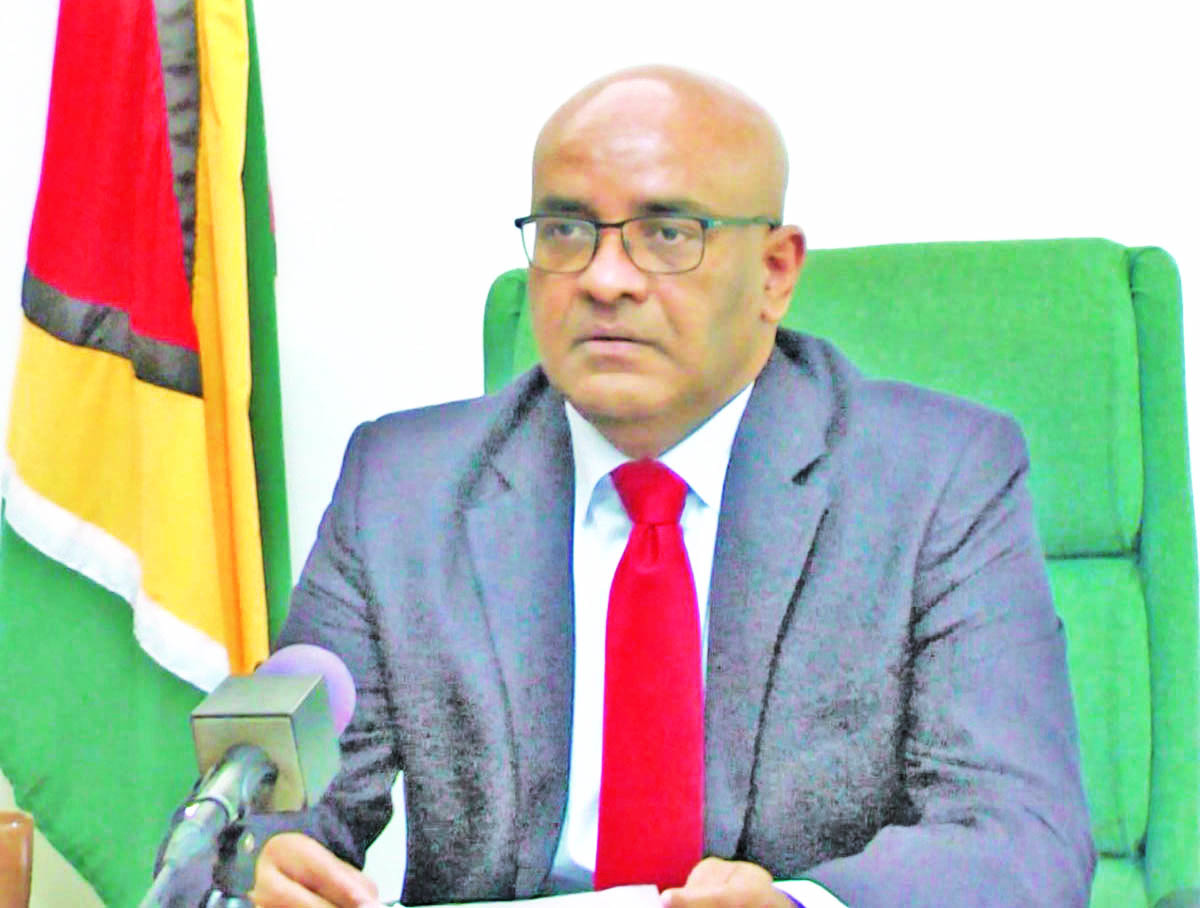 Jagdeo on Wednesday noted that Guyana now faced an uphill task of rebuilding itself. This comes after the economic, social and governance damage left by A Partnership for National Unity/Alliance For Change (APNU/AFC).
"Our country now faces the uphill task of rebuilding and I am deeply moved by the expression of confidence from His Excellency, President Irfaan Ali. Moving forward, I assure all Guyanese that the People's Progressive Party is committed to the task at hand, as we advance together – all Guyanese – towards our common, progressive, and prosperous future," Jagdeo wrote.
He expressed thanks to everyone, from the PPP's support base to its volunteers to its candidates and leaders. According to Jagdeo, these persons gave their time and effort over the past five years, especially the last few months, contributing to the PPP's victory at the March 2 polls.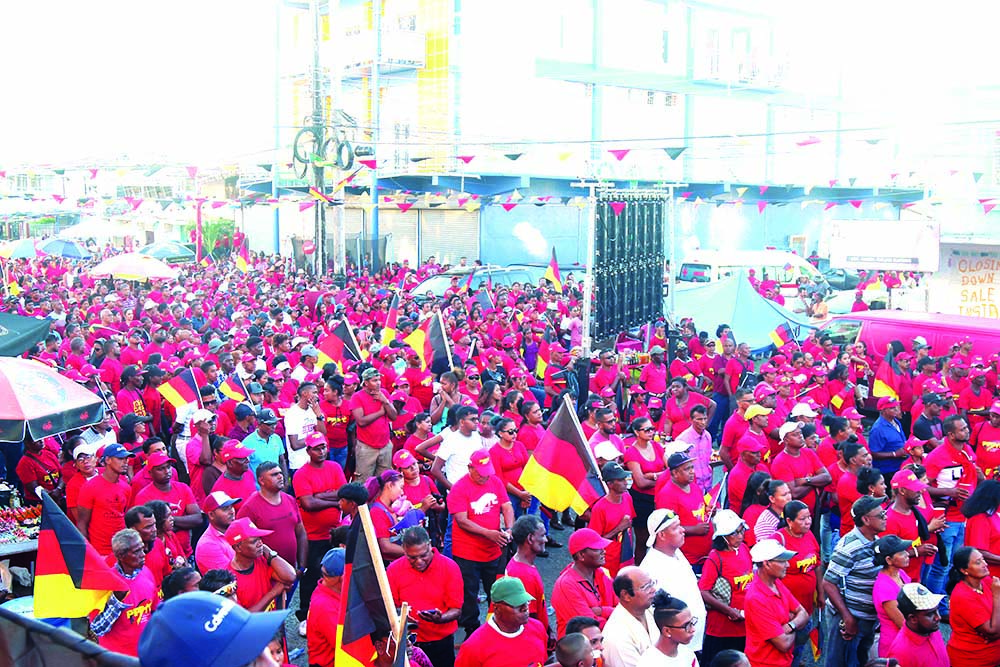 "Also, I owe a debt of gratitude to the thousands who voted on March 2; and to those who allowed us a chance to share our message for a progressive and prosperous future, as we worked tirelessly to expand our support base.
"My sincerest thanks, also, to the pro-democracy forces in the local civil society, other political parties and the international community, as well as Guyanese at home and abroad, who made a difference for all Guyanese people by making their voices heard. Again, my sincerest thanks."
PPP/C's Dr Ali was sworn in at the Arthur Chung Conference Centre (ACCC) on Sunday as President of Guyana by Chancellor of the Judiciary (ag), Yonnette Cummings-Edwards. After swearing in Prime Minister Mark Phillips, he had appointed former President and Opposition Leader Jagdeo as Vice President. It had also been announced that Jagdeo would lead the transition process.
The PPP/C does indeed face an uphill task, as in the first place Guyana is in the midst of the COVID-19 pandemic. As of Wednesday, there were 497 cases of the virus, with 22 deaths and 4975 persons tested.
However, the new government is moving in the direction of mass testing, with a total of 46,250 rapid testing kits and 200,000 surgical masks expected to arrive in the country during the week, through the Caribbean Disaster Emergency Management Agency (CDEMA).
Since his swearing-in, President Ali, along with Prime Minister Phillips, Vice President Jagdeo and now Health Minister Dr Frank Anthony, has met with health officials from both the public and private health institutions at the Arthur Chung Conference Centre.
Another uphill battle the PPP/C Government faces is the state the APNU/AFC left the country's reserves in. Guyana Times had reported back in June of 2020 that the APNU/AFC's management of the economy has left the nation's coffers severely depleted.
Not only has the country's general reserves been depleted to $0, but the account is also now running an overdraft to the tune of hundreds of billions of dollars. This is in addition to an alarmingly depleted gold reserve.
The Bank of Guyana's Statement of Assets and Liabilities showed that at the time the General Reserve was -$290,667,332. Additionally, Public Deposits were depleted to below $0, also recording a negative balance of -$88,629,401,855.
Guyana's Contingency Reserve account also reflected an alarming low of $2.3 billion.
When APNU/AFC took office in May 2015, the Bank of Guyana's Statement of Assets and Liabilities reflected a completely different situation.
The records show that when APNU/AFC took office in 2015, Guyana's gold reserves were $15 billion. However, the APNU/AFC Administration depleted this to $715 million. This reflected a difference of $14.3 billion spent by the Administration during its time in office, not accounting for the additional sales for gold that would have cycled through the financial system over the course of the five years.
In 2015, Guyana's General Reserve had just about $6 billion while the contingency reserve held $4 billion. But in June, those savings had been eroded to below zero dollars, to now reflect considerable overdrafts. (G3)