– as country encouraged to continue pursuing LCDS green development path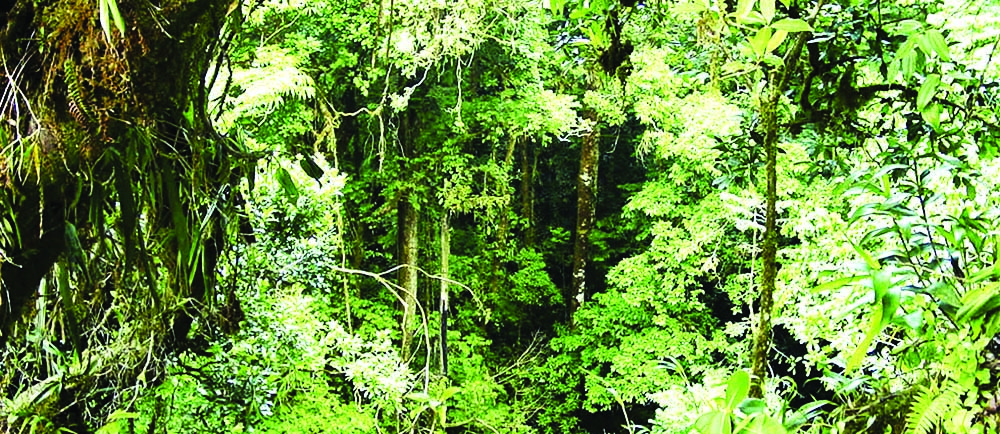 As Guyana works towards getting its Voluntary Partnership Agreement (VPA) under the European Union Forest Law Enforcement, Governance and Trade (EU-FLEGT) ratified, the Government is making it clear that it remains committed to protecting its forests.
Natural Resource Minister Vickram Bharrat made this disclosure during the recent opening discussion on the markets, technologies and communities forum that was organised by the Guyana Forestry Commission (GFC), which falls under his portfolio.
"After several years and negotiations, Guyana is on the road to achieving another major milestone in this VPA process, by entering the formal implementation phase of its VPA with the European Union," Bharrat said.
"This VPA is a key component of the FLEGT action plan. That uniquely combines trade levers and governance reforms. Its multi-stakeholder approach to negotiation and implementation improves coordination among Government agencies and Ministries."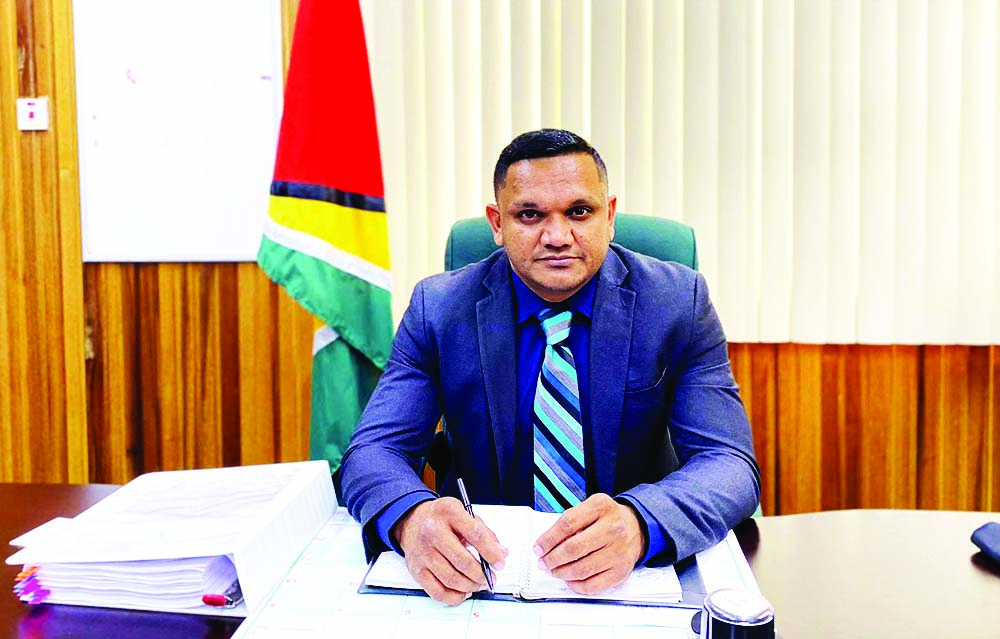 According to Bharrat, this helps to improve coordination between the Government Ministries and agencies, as well as build the capacity of the Government, local businesses and other stakeholders.
"We, therefore, recognise that the VPA offers significant benefits for Guyana which go beyond addressing illegal logging and trade issues. It helps us to maintain and improve our international reputation, as a responsible forest nation through appropriate strategies," he added.
Meanwhile, British High Commissioner to Guyana Gregory Quinn, who spoke during the opening, lauded the Iwokrama protected forest initiative. He also encouraged the country to continue pursuing the Low Carbon Development Strategy (LCDS) and to engage the 2021 United Nations Climate Change Conference (COP 26) on the offsetting carbon emissions.
"Guyana dedicated its Iwokrama forests for the purpose of conservation and experimental research into sustainable utilisation. Since 1997, Iwokrama has been a unique reserve of 371,000 hectares of rainforest," Quinn explained.
"More recently, various governments have committed to a green development pathway through various strategies and indeed in the last few days, the Government reaffirmed the Low Carbon Development Strategy, a strategy that guides Guyana's economic and socio-economic development, using a green growth plan. We encourage the Guyana Government to further pursue this and submit an enhanced national contribution COP 26."
In 2009, Guyana had signed a historic forest protection accord with Norway which saw the country receiving payments for sustaining its rainforests to absorb global carbon emissions. A total of US$250 million were to be paid to Guyana over a five-year period.
Under Guyana's LCDS, some US$200 million was paid over, and the final tranche was released in December 2019. However, Norway had put a stop to the money under the former A Partnership for National Unity/Alliance For Change (APNU/AFC) Government during the 2020 election controversy.
One of the flagship projects under the LCDS was the Amaila Falls Hydro (AFH) Project, which was expected to deliver electricity to Guyana's capital, Georgetown, and its second-largest town, Linden, by an electric transmission line.
It would have assisted Guyana Power and Light to get adequate power. When the Government changed in 2015, however, the project was put on the back burner. LCDS itself was replaced by the Green State Development Strategy (GSDS).
Recently, former Head of the Office of Climate Change, Shyam Nokta had lauded the current Government on its efforts to rekindle Guyana's partnership with Norway through the LCDS.
"I'm very pleased that President Irfaan Ali has recommitted to the LCDS and the partnership with Norway because it presents a very good opportunity for Guyana to continue to show leadership and innovation on this very important global issue as we have done through the LCDS and this partnership," Nokta had asserted while being conferred with the 500th Discovery of the Strait of Magellan award.