During the ninth annual International Civil Aviation Negotiations (ICAN) 2016 conference – recently held in Nassau, The Bahamas – Guyana signed open skies agreements with The Dominican Republic, India and South Korea.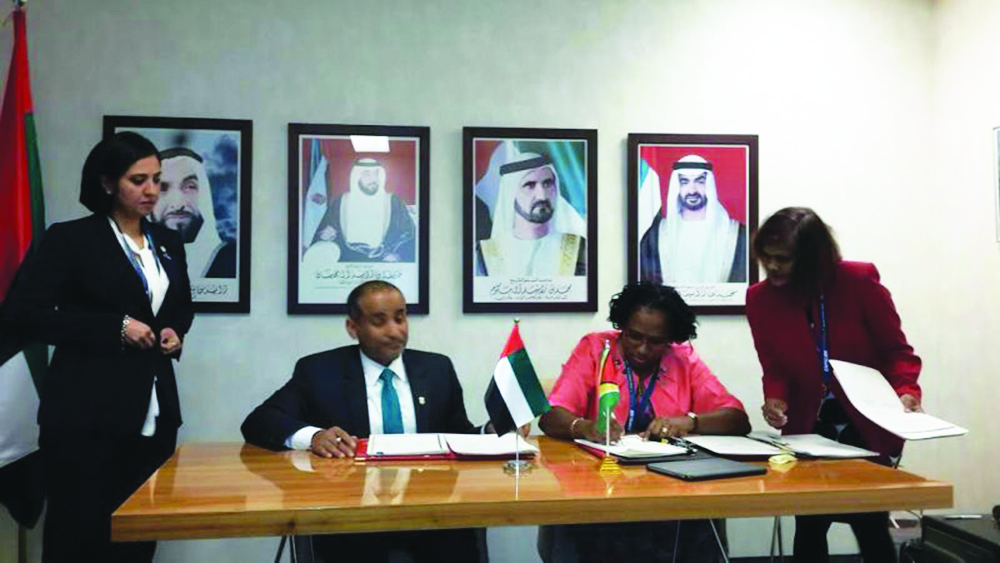 The agreement with India will allow an unlimited number of flights to six airports in India; namely in New Delhi, Mumbai, Hyderabad, Kolkata, Bengaluru and Chennai. The new arrangement will encourage connectivity and passenger travel between India and Guyana.
While there is no imminent direct air connectivity between Guyana and India, the agreement puts in place a legal framework that may provide seamless connectivity to passengers and make possible connectivity between India and Guyana not served by direct flights. The agreement with Guyana will allow international codeshares, including third country airlines with Guyana, and removal of capacity restriction in case of codeshare with third country carriers. South Korea, which also attended ICAN2016, signed a new air services agreement with Guyana and several other Caribbean and Latin American countries.
The Dominican Republic also concluded an air agreement with Guyana. Head of The Dominican Republic's delegation, Luis Camilo, said, "These agreements, which establish the regulatory framework for air transportation between the signatory states, translate into immediate and greater air connectivity for our country and a major boost for tourism, investment and international trade."
This agreement, according to Camilo, will improve air connectivity between Guyana and The Dominican Republic by authorising route rights and the opportunity to commence immediate operations through chartered flights or designated airlines.
ICAN provides states with a central meeting place to conduct multiple bilateral (regional or plurilateral) air services negotiations or consultations. It offers a forum for the participants to learn about current trends, discuss and exchange experiences, as well as providing excellent networking opportunities. Guyana's participation at this annual event has allowed it to conclude over 20 air services agreements with various countries in the past years. One of the major objectives of the event is to improve air connectivity among member states.
Guyana and Brazil were the only two South American countries that participated in the event out of the 67 countries that took part. The next ICAN2017 will take place in Sri Lanka.
And in a related development, Guyana has moved from 44 per cent to 64 per cent compliance with ICAO regulations within seven months. The Guyana Civil Aviation Authority will acquire a new simulator to boost capacity, while the authority strives to achieve category one rating of the ICAO. This will allow Guyana-based airlines to fly non-stop to the United States.