…Canada, UN also pledge support to Govt's efforts
As the world continues to battle the novel coronavirus (COVID-19) pandemic, the United States Government has revealed that it will be providing over US$1 million in relief to support Guyana.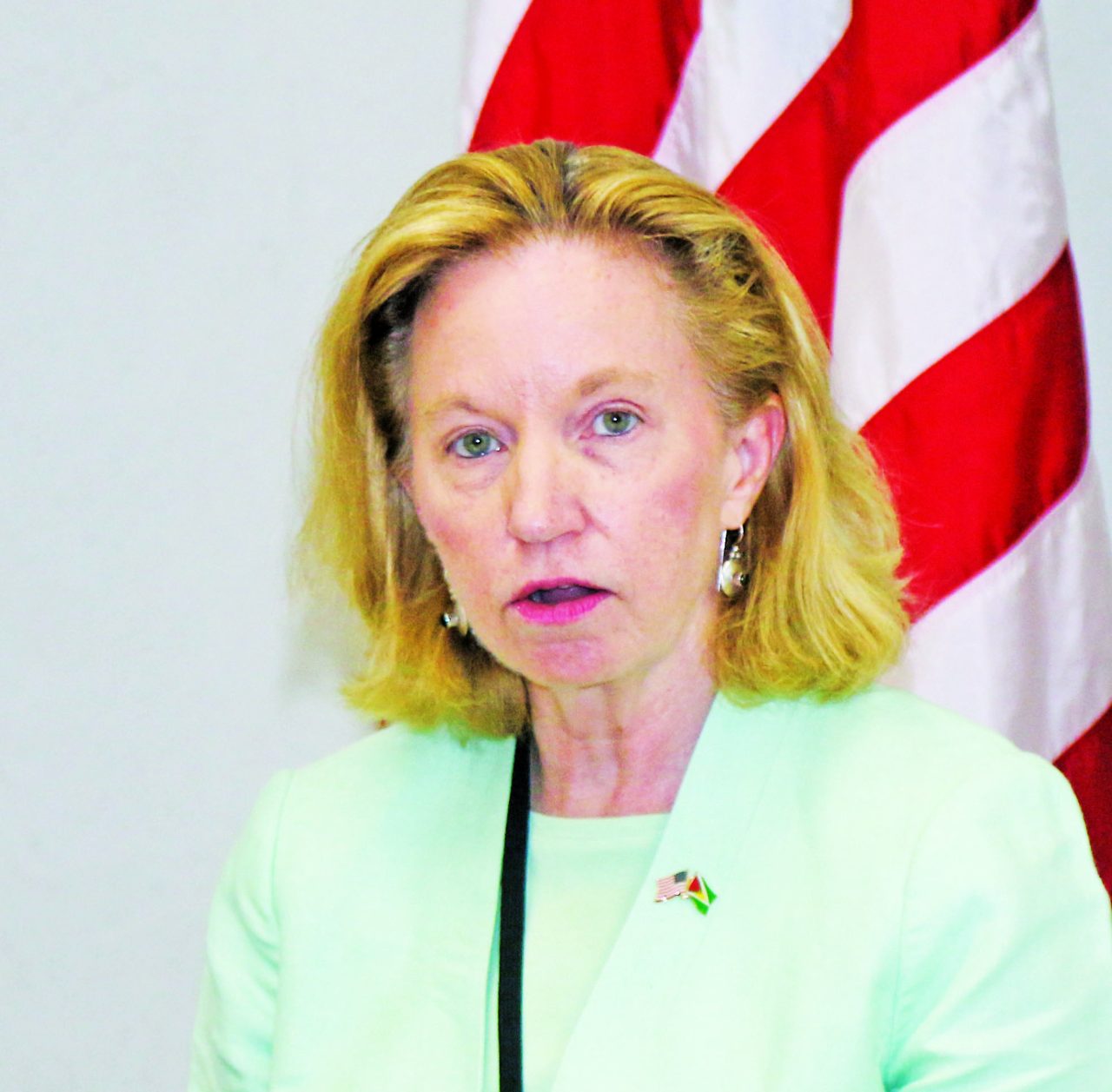 This was related by US Ambassador to Guyana, Sarah-Ann Lynch on Saturday.
"On COVID currently we have about $1 million directly to Guyana and in the region, we have $1.7 million for the Caribbean of which Guyana will get a piece of that. Those are for all kinds of things both on the material side like masks and other materials that might be needed as well as on things like educational programmes, messaging and things of that nature," Ambassador Lynch told Guyana Times in an invited comment.
The diplomat related that she would have met with President Dr Irfaan Ali during last week where they discussed areas of mutual concern, primarily in the areas of security, governance and economic development. She noted that the US Government will continue to support the efforts of the Guyanese Government in terms of holistic development.
Canada
Meanwhile, Canadian High Commissioner Lilian Chatterjee also pledged her Government's support for the fight against COVID-19 as well as other developmental issues.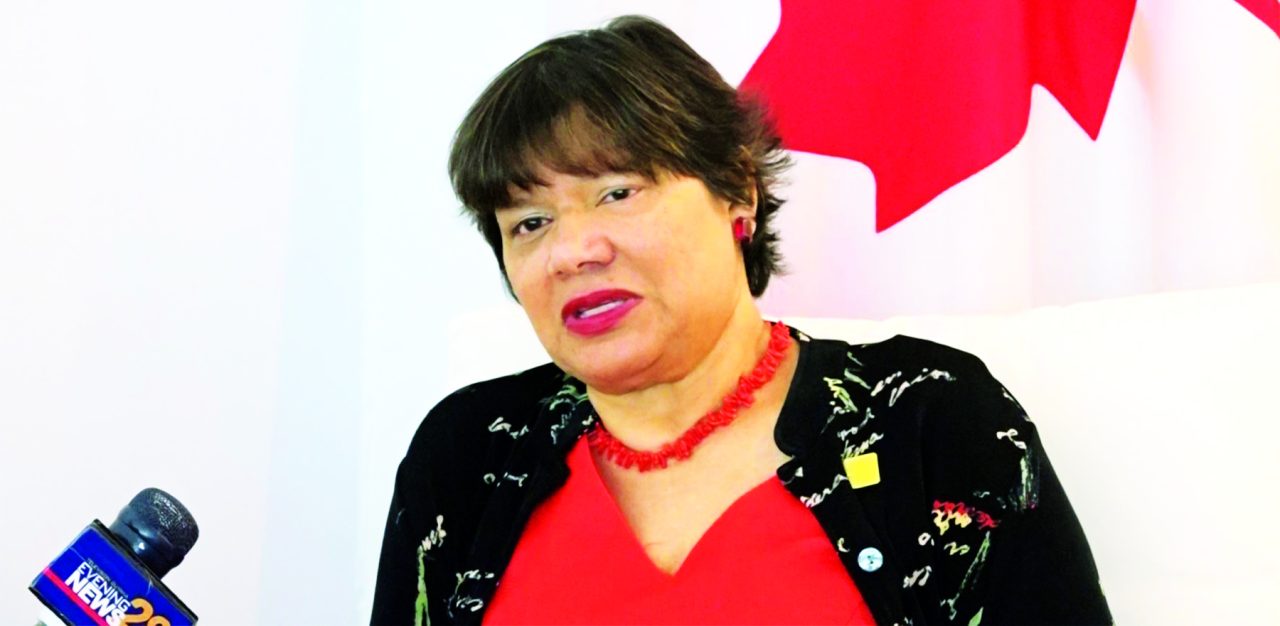 "We have every intention of working even closer with the Government of Guyana as we move forward in a whole variety of sectors. We have already started discussions with the Government and we look forward to a much closer collaboration. We are going to respond to the needs of the Government and the Government wants more work in the oil and gas sectors, in public-private partnerships, on COVID and I also hope we can be a partner on constitutional reform," Chatterjee noted.
United Nations
United Nations Resident Coordinator, Mikiko Tanaka explained that the UN is ready to lend its expertise to Guyana in a number of areas. She recently met with President Ali to discuss the way forward.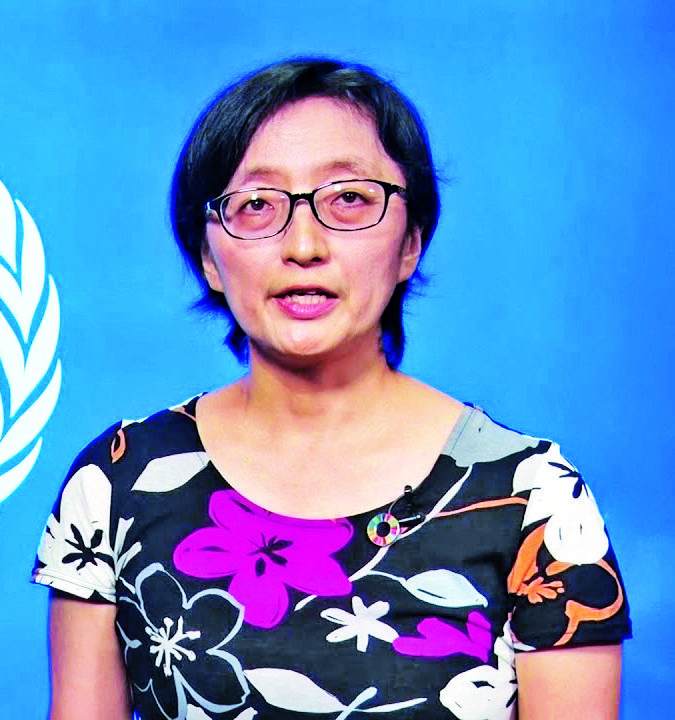 "I had an opportunity to meet the President and his team particularly to discuss COVID-19 and how to help the people from the infection but also the socio-economic side. Many people have been affected and are in hardship because of the lockdown measures and this is all over the world but there is a lot to do but I think that the Government is looking at the right thing, the right issues and I hope that the United Nations can really help with that," Tanaka said.
Back in April, the US Embassy in Guyana had announced that the US Government through the Regional Caribbean Office of the Centres for Disease Control and Prevention (CDC) was releasing $100 million (US$475,000) to help address Guyana's priority areas of laboratory diagnostics and systems strengthening and supplies, surveillance, infection prevention and control, and emergency operation centres. It was also revealed that the funds being released are part of a regional funding package of US$3,000,000 provided to support the current COVID-19 response.
Since taking office just a week ago, the newly-elected Government has been working to rapidly assess the needs of the Health Ministry at a time when cases of COVID-19 are rampantly increasing. Moments after he was conferred with the instruments of Health Minister, Dr Frank Anthony on Wednesday addressed the challenges as they relate to the country's testing ability, especially in Regions Seven (Cuyuni-Mazaruni), Eight (Potaro-Siparuni) and Nine (Upper Takutu-Upper Essequibo).
He acknowledged that the National Reference Laboratory in Georgetown would take more than a week to return a diagnosis, since it is overwhelmed with samples from across the length and breadth of the nation. This puts the country at a disadvantage, and creates room for a larger spread, he contended.
The Minister also related that the Laboratory is working with old medical equipment, which takes a longer time for samples to be processed. As such, they are seeking to completely revamp these operations to meet the needs of the country. This would allow for more tests to be done on a daily basis.
CDC
Meanwhile, the Civil Defence Commission on Wednesday handed over a large quantity of essential medical supplies to the Health Ministry – a much-needed approach that has been requested by health officials across the country.
Director General of the CDC, Lieutenant Colonel Kester Craig handed over the items, which included 5730 N95 masks, 316,600 surgical masks, 46,250 rapid test COVID-19 kits, 200 overalls and 5000 gloves.
The supplies were donated through a collaborative arrangement with the Caribbean Community (Caricom), the Caribbean Disaster Emergency Management Agency (CDEMA), the World Health Organisation (WHO), Jack Ma Foundation, and the United Arab Emirates. (G2)