With Guyana receiving growing interest for small refineries here, Trinidad and Tobago has touted the availability of Petrotrin – it's State-owned refinery that is currently under negotiations for sale or lease – to refine Guyana's oil.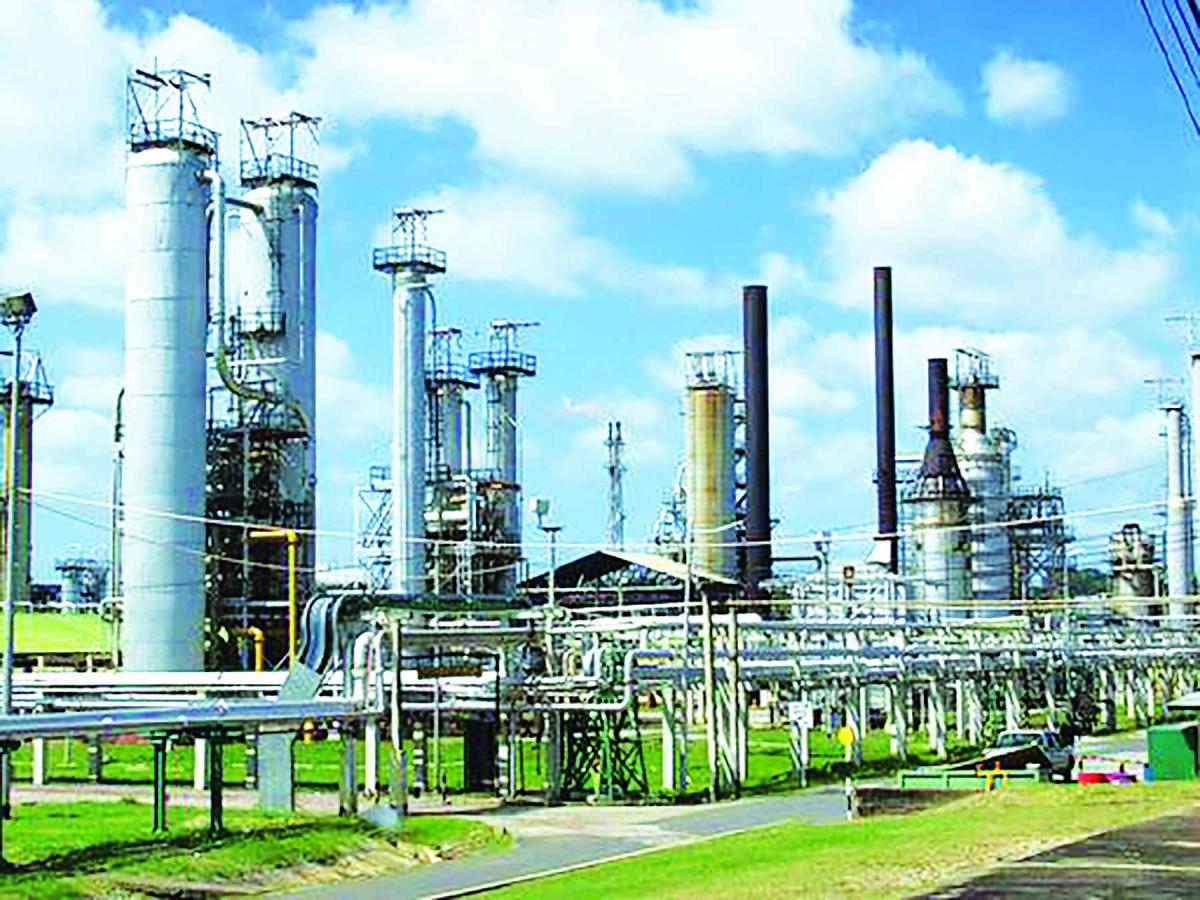 This was revealed by Prime Minister Dr Keith Rowley during a press conference in Port of Spain shortly after returning from a week-long engagement in Guyana for the Agri Investment Forum and Expo that was held from May 19 to 21.
According to Rowley, discussions were held on the possible use of its refinery during his engagements in Georgetown.
"If Guyana has oil and Guyana is interested, with someone who we have selected here or are selecting, then those conversations should take place."
"It all has to do with a supply of oil to the refinery which exist and can, with some not insignificant effort, be brought back into operation if only there is an entity with a supply of oil. That entity is not the Government of Trinidad and Tobago, it's not Petrotrin," the T&T Prime Minister posited.
Petrotrin (Petroleum Company of Trinidad and Tobago) was closed back in 2018 citing the unavailability of sufficient supply of oil locally to keep operations going.
At Sunday's press briefing, PM Rowley explained that due to the lack of an adequate supply of oil locally, the country had to import as such as 120,000 barrels per day to be refined but in that process would incur losses. This situation led to the closure of the facility.
"We always said… if there is anyone who has a supply of oil or who can access a supply of oil, and such person or entity would like to use the refinery, we can make an arrangement. That is what we are involved in now," Rowley stated.
Only last week, Prime Minister Rowley told the country's Parliament that Trinidad Petroleum Holdings Ltd (TPHL) has identified a preferred bidder re-operationalise the refinery.
It was reported that TPHL had shortlisted four bidders, who were given up to April to submit revised proposals. These were received and evaluated, and according to the Prime Minister last week, TPHL identified a preferred bidder.
While no information about that entity was disclosed, negotiations are currently ongoing.
"We would always be happy if the refinery is operating. It doesn't have to be a Government refinery to be a contributor to our economy but it all turns on availability of oil which will not cost the people of Trinidad and Tobago significant losses," Rowley told reporters on Sunday.
Prior to this return to Trinidad, PM Rowley had a joint press conference with President Dr Irfaan Ali in Georgetown where he was asked about the extent of cooperation between the two countries in the area of energy and the possibility of using Petrotrin refinery.
In response, the T&T Head of State would only confirm that discussions were indeed held on this but opted to keep those talks "behind closed doors" for the time being given that the deal is not yet sealed for the new operator of the refinery.
Nevertheless, Guyana and Trinidad and Tobago on Sunday morning signed a Memorandum of Understanding (MoU), which provides for renewed and enhanced cooperation in the area of energy, among a host of other sectors.
Speaking on this, PM Rowley told reporters in Trinidad that there are a host of Trinidadian companies and people already involved in Guyana's rapidly growing oil and gas sector.
"Our long involvement in oil and gas production is finding notice by the Government and the technical people and those who are in the field in Guyana who needs services that we can provide… The energy sector is a world industry even the price is fixed as a world price… our Trinidad resources are being handled, and exploited in the field by the Australian business, British business, and American business. So why do you see Guyana oil business excluding Trinidad and Tobago when we are next door business and partner in Caricom (Caribbean Community)," the T&T leader argued.
However, while Trinidad is touting the availability of its refinery for use by Guyana, only recently it was revealed that several investors are eyeing setting up refineries on local shores.
During a public meeting in New Amsterdam, Region Six (East Berbice-Corentyne) last month, President Ali disclosed that Government has over six proposals from investors interested in building small oil refineries in the region.
"We have more than six proposals for refineries, small refineries, here in Region Six. And we have exploration going on that can catalyse the growth here," the President informed the residents.
Successive Governments have been cautious on the matter of building a refinery in Guyana that is State-owned, resulting in the only takers for this initiative coming from the Private Sector.