– Centrobasket U-17 Championships
The Guyana Under-17 basketball team suffered their third straight loss of the Centrobasket championships on Friday despite taking the game to Mexico.
Playing in their third and final Group A game against Mexico, the National U-17s showed more fight as compared to their first two games in which they lost heavily to Puerto Rico and the Bahamas but was defeated 74-63 by Mexico..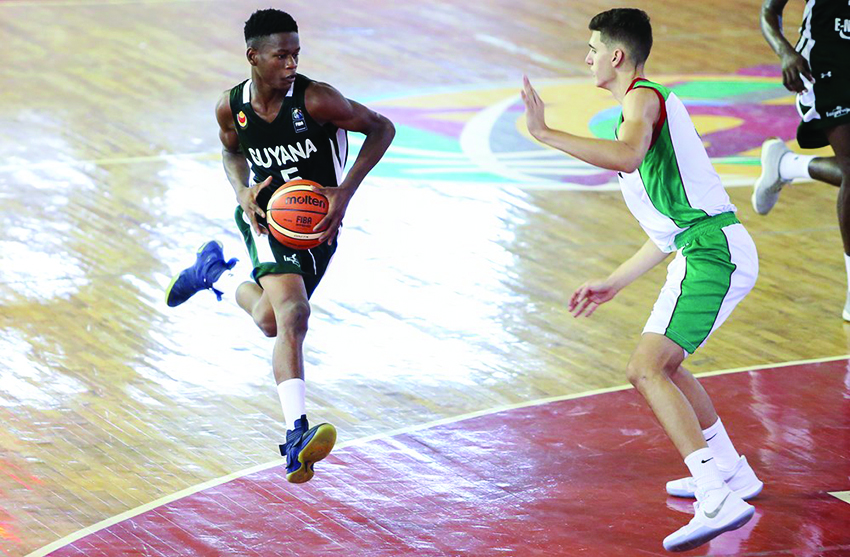 In the first three quarters against Mexico the Guyanese were outplayed as it showed at the end of each. At the end of the first quarter Mexico led 21-8 as the Guyanese failed to make any sort of offensive impact. However, in the second quarter they came out with intent and scored 21 points.
Mexico would again have the upper hand and ended the quarter leading 46-29.
Mexico then quelled the brief attacking impetus that the Guyanese had managed in the second quarter restricting them to a paltry 13 points while scoring 21 themselves to lead 67-42 at the end of the quarter.
Guyana led by Nigel Bowen and Kevon Wiggins stifled the Mexicans in the final quarter while scoring 21 points compared to Mexico's 7, but by then it was too late as Mexico eventually won 74-63.
Bowen was the leading scored for Guyana racking up 21 points and 10 rebounds and received valuable back up from the ever present Kevon Wiggins who had 22 points and 7 rebounds.
The main man for Mexico was Moises Andriassi with 25 points, 11 rebounds and 2 assists while Javier Gonzalez was the other main contributor with 15 points.
The top two teams from Group A and B will now face each other in the Semi-finals today with the Final being played on Sunday in Santo Domingo.