While participating in Carifesta XIII in Barbados, Guyana's National Steel Orchesta shared their expertise with a group of Barbadian students, while conducting a training session at a local high school on Friday.
Students of the Belleville Grammar School, Kingston Terrace, St Michael, Barbados cashed in on a full day of steel pan classes as the Guyanese contingent embarked on a mission to keep the art-form alive on the island by offering practical insights and hands on experiences of how to play the steel pan.
Heading the team of Guyanese steel pan players was the National Music Director, Andrew Tyndall, who expressed delight in the execution of the training sessions which allowed for the national orchestra to impart their knowledge and skills to students of the hosting nation.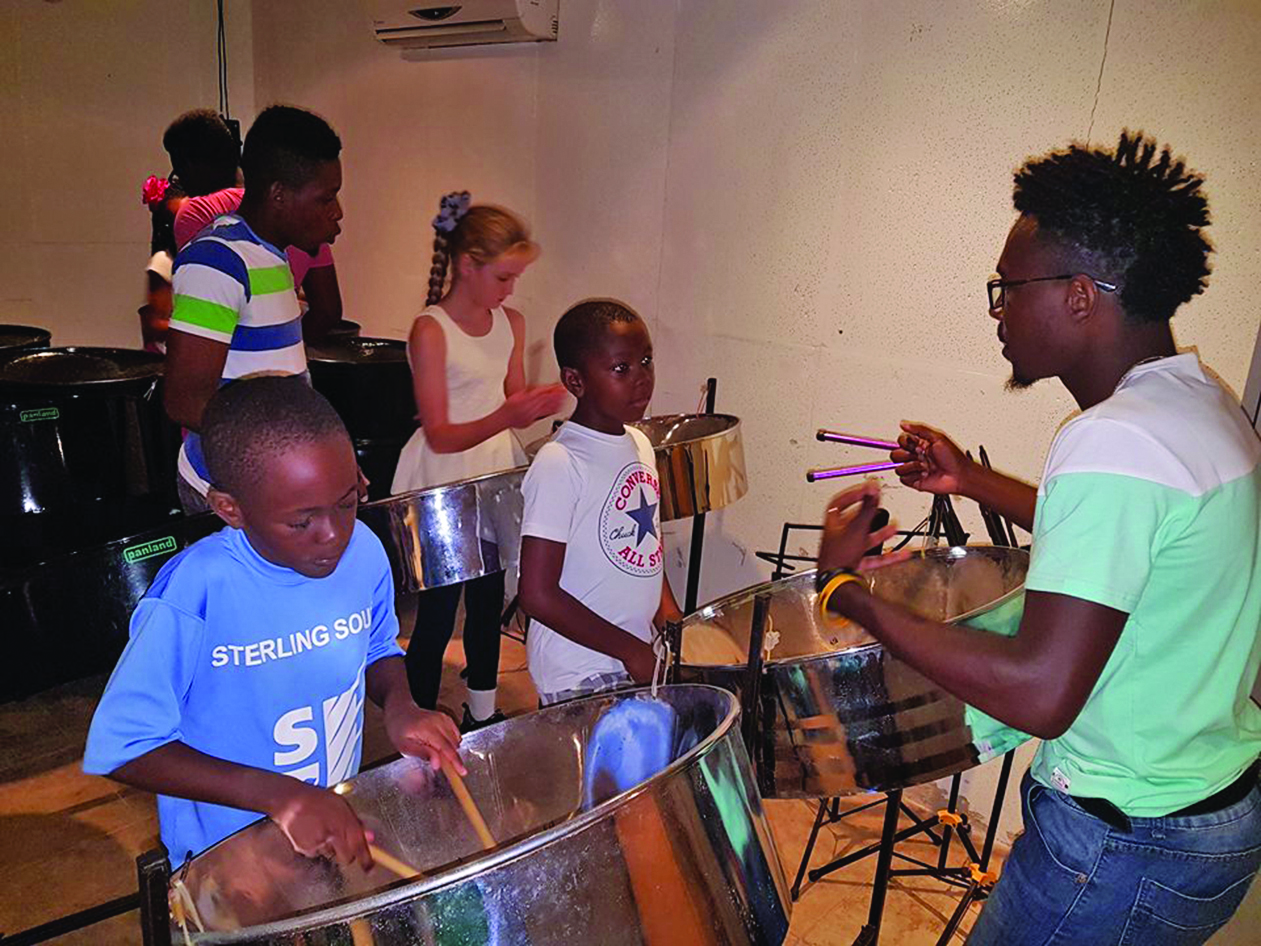 In doing so, Tyndall outlined the objectives of the one-day initiative, stating that, "It's just to offer the children further exposure to steel pan and to have them experience the splendour of music from the Guyana perspective."
Adding to that, Nicole Dummett, a Co-director and instructor at the private institution, shared her thoughts on the mission and thanked Guyanese players for sharing, adding this event to their Carifesta schedule.
On that note, she relayed, "It is a great opportunity to work with Guyana and we are grateful for it. We are excited and would appreciate any opportunity moving forward to work with Guyana and its National School of Music via the Ministry of Education to offer this course as part of our curriculum."
Meanwhile, Guyanese Ramon Dummett, who migrated to Barbados, is currently on a mission to revive the local Steel Orchestra.
As such, Dummett welcomed the training session with the students and further noted, "We can consider this fun music workshop a new alliance between Guyana and Barbados where the sky is the limit in regard to Caribbean integration through music."