By Brandon Corlette
On March 4, 2020, two of the country's best cyclists Jamual John and Michael Anthony departed Guyanese shores with the intention of plying their trade with the Foundation Cycling Club in New York.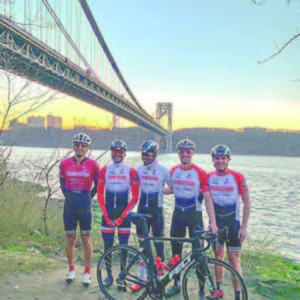 On account of the deadly coronavirus having a great impact in the United States of America, the cycling season for these wheelsmen was cut short.
After almost 104 days, 2496 hours being away from their homeland, Guyana, John and Anthony returned home on June 17 with 166 more Guyanese who were stranded in the USA on an Eastern Airline flight. In an invited comment, John noted that it was not a bad experience for himself and Anthony, because the Foundation Cycling Club took good care of them.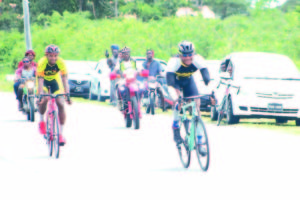 "The experience was not bad for us, because our team was taking care for everything for us, so thanks to Foundation cycling team for that," John explained.
The duo was expected to return to Guyana in September, but with COVID-19 having the world on its knees, the Foundation cycling team sought to get the Guyanese home, since all races were postponed.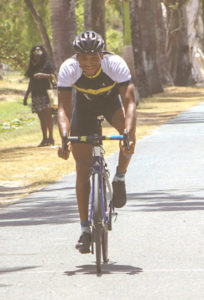 Anthony and John had not been able to ride, but they kept themselves fit while staying indoors and practising all measures against COVID-19. Prior to their departure, the duo received a host of support. John – in particular, who was the top cyclist in 2019 in Guyana, recording eight wins and topping the Guyana Points Classification – was supported by DeSinco Limited.
Meanwhile, the lad from Linden, Anthony, finished second on the Guyana Points Classification in 2019, recording five wins in the year. The impressive Anthony, who also accompanied John to Cuba for the Elite Road Caribbean championship last November finished in the top ten in that event.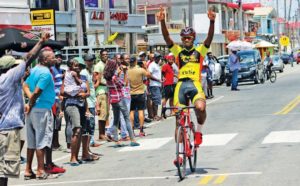 The cyclists have undergone the mandatory quarantine period and will certainly want to get on their bicycles and train while anticipating a return on the local scene in Guyana.