Guyanese fashion designer, Randy Madray recently launched the Miss Guyana Cultural Queen Pageant which will cater to females between the ages of 18 and 26. The coronation is slated for June 2023 and presents an opportunity for a life-changing experience for the delegates.
The winner of the pageant will become an ambassador for Guyana and will participate in the Miss Caribbean Culture Queen pageant slated for St Kitts and Nevis later this year.
Madray related that the Miss Guyana Culture Queen should embody what the title says, "Queen of Culture", and must be ready and equipped with the knowledge and talent to adequately showcase Guyana's culture on a regional platform.
He acquired the franchise back in 2019 and selected Arian Dahlia Richmond to represent Guyana in the regional pageant.
She had secured the 1st runner-up spot and won many special prizes, with just a short preparation time.
This, he explained, demonstrated Guyana's ability to walk away with the coveted Miss Caribbean Culture Queen title if the necessary investment and preparation are done with an actual local pageant that is dedicated to training potential queens who can give Guyana and all that the country possesses, additional exposure on such a massive stage.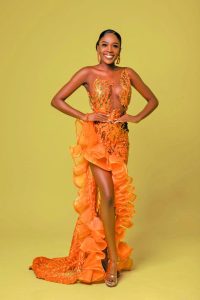 "Prior to us sending Dahlia, I have had the opportunity to design for many other countries for Caribbean Culture Queen, which is the regional leg of the pageant and I believe this proves to be a great platform to market Guyana through pageantry, while at the same time, providing an amazing experience for our beauty ambassador that is exciting and safe altogether. I would have been afforded the opportunity to attend several of the regional legs and I really believe Guyana needs to be well-represented on this stage. Hence, my reason for acquiring this franchise," the designer said.
He highlighted that in order to embody a true "Culture Queen", young women who are signing up should be poised and an ambassador for good, and a role model who is graceful and humble.
"She should be confident and a leader for the people. Most of all, she should be genuinely Guyanese. The queen will walk away with a spectacular package inclusive of cash, a fully sponsored designer wardrobe for a year, endorsement deals, and much more."
Madray is confident in his team to execute a spectacular and transparent production.
"I believe what sets us apart is our amazing team, experience, vision, and drive. The Miss Guyana Culture team is a team filled with young, dynamic professionals who have served in the pageant fraternity for a while, showcasing their unwavering talents. This team is genuinely passionate about Guyana, pageantry, and the experience for contestants in pageantry. I believe it is the absolute dream team and if the passion is this consistent across the board, we can definitely achieve 10s across the board as well," he posited.
Madray explained further, that his acquisition of the franchise satisfies an even bigger purpose for Guyana and the local pageant industry. "Pageantry in itself is a concept that serves to bring people together, creatives together, a country together, and even beyond that for the sake of a common cause," he noted.
The pageant aims to empower and nurture young women through a programme that will benefit them for a lifetime. The programme involves mentorship, etiquette improvement, cultural adventures and projects, and of course the more direct competition segments.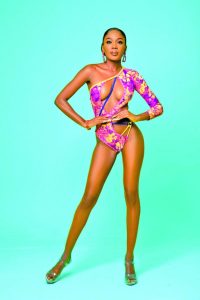 "I believe by making this a reality, allows the industry to grow and satisfies our social responsibility to young people as they prepare to lead tomorrow. Apart from benefiting the contestants, I believe, based on the approach birthed by an amazing governing body, many creatives can benefit from being a part of this journey. I would love to see Guyana showcased in ways never done before, where tourists are encouraged to flood our tourism destinations and our folklore is not forgotten. And of course, we hope to achieve many crowns for Guyana as we build our presence in the Pageant world."
More information can be found on Facebook and Instagram @Miss Guyana Culture Queen.