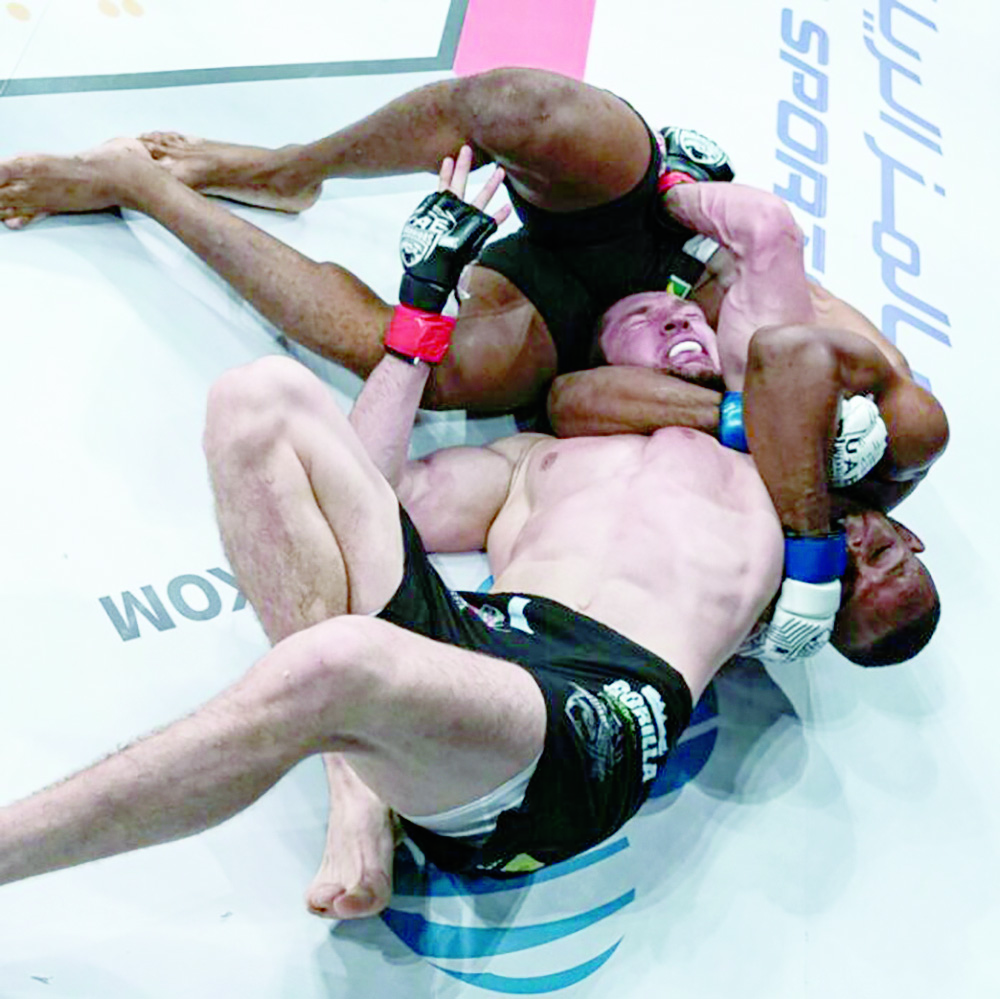 Guyanese Carlston Harris ensured the Golden Arrowhead flew proudly on the international stage during an Ultimate Fighting Championship (UFC) encounter with Saygid Izagakhmaev.
At the UAE Warriors 15 event live at the Jiu-Jitsu Arena in Abu Dhabi, United Arab Emirates on Friday, the Berbician won by submission. This is his 15th win in his UFC career with four losses.
The 16-fight card was co-promoted by Eagle Fighting Championship, an organisation in which UFC lightweight champion Khabib Nurmagomedov holds ownership. The event was advertised to be a tribute to Nurmagomedov's late father, Abdulmanap Nurmagomedov. UFC President Dana White was in attendance not only to watch the fights, but apparently to also have a meeting with "The Eagle".
The card was headlined by a lightweight fight between UFC veteran Mickael Lebout and Bruno Azeredo. Azeredo was able to take away a convincing unanimous decision over the 34-fight veteran "Ragnar" Lebout. TUF 23 competitor and UFC veteran Eric Spicely was also featured on the card, facing Rinat Fakhretdinov at middleweight. The Russian Fakhretdinov easily handled "Zebrinha" Spicely, winning by TKO in under a minute. Dana White Contender Series veteran Jesse Arnett, however, was able to eke out a split decision victory at bantamweight over Elias Boudegzdame.
The full results for UAE Warriors 15/EFC 32 can be found below.  The event  is available on Fight Network.
UAE Warriors 15/EFC 32 Results
Bruno Azeredo def. Mickael Lebout via unanimous decision
Shamil Zavurov def. Renato Gomes via unanimous decision
Jesse Arnett def. Elias Boudegzdame via split decision
Carlston Harris def. Saygid Izagakhmaev via submission (d'arce choke), 2:36 of Round 2
Muin Gafurov def. Walter Zamora via unanimous decision
Vinicius de Oliveira def. Sultan Zholdoshbekov via unanimous decision
Rinat Fakhretdinov def. Eric Spicely via KO (punch), 0:55 of Round 1
Abdurakhman Gitinovasov def. William Starks via unanimous decision
Martun Mezhlumyan def. Daniel Vega via TKO (strikes), 3:07 of Round 1
Avliyohon Hamidov def. Louis Jourdain via unanimous decision
Shamil Magomedov def. Jayson Margallo via unanimous decision
Mohamad Osseili def. Elijas Paknys via KO (spinning elbow), 1:35 of Round 1
Shakbhan Alkhasov def. Vasile Suprovici via TKO (ground and pound), 4:30 of Round 1
Leandro Gomes def. Mohamed Karim via TKO (ground and pound), 4:41 of Round 1
Ramazan Akaev def. Reydemtor Nacionales via submission (rear-naked choke), 4:35 of Round 1
Imamshafi Aliev def. Pim Kusters via KO (punch), 3:42 of Round 2