Some five years after going on a fire-bombing spree of mosques throughout southeast Queens, a 45-year-old Guyanese man is expected to be jailed for 20 years after he recently pleaded guilty to the hate crimes against Muslims, whom he claimed back in 2012 were "trying to take over his life."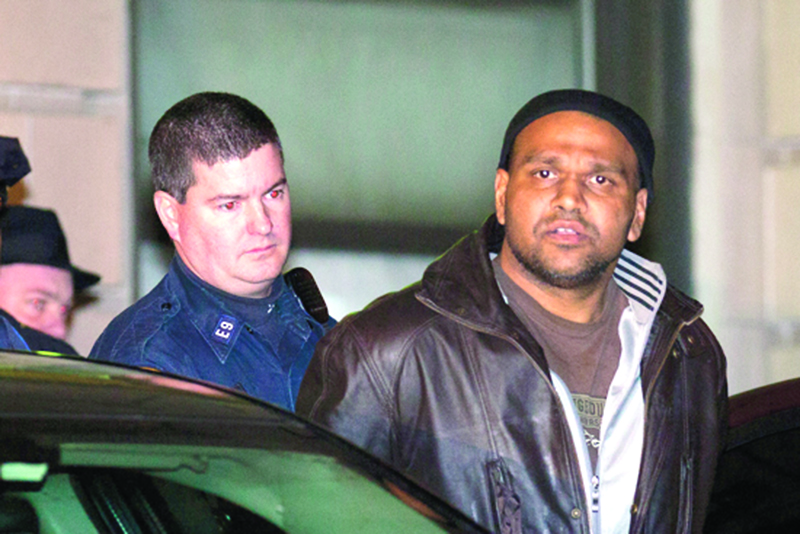 The Times Ledger reported on Friday that acting Queens Supreme Court Justice Barry Kron said he would sentence Ray Lazier Lengend, also known as Suraj Poonai, a resident of Queens Village, to 20 years and five years post-release supervision for first-degree arson as a hate-crime when he returns to court on September 28, according to the Queens District Attorney Richard Brown.
"In pleading guilty, the defendant has admitted to carrying out a vicious, hate-filled attack that endangered scores of people," Brown said. "In a single night, this individual filled glass bottles with gasoline to make crude Molotov cocktails, and then tossed them at five buildings. His targets ranged from private dwellings to houses of worship – endangering those within the buildings as well as the firefighters called to respond to the scene. This kind of intolerance and hate will not be tolerated in Queens."
In pleading guilty, Lengend claimed responsibility for the attacks, in which he used Molotov cocktails made of Frappuccino bottles filled with gasoline to attack mosques, a deli, a private residence, and a Hindu place of worship.
In early January, Lengend drove to a gas station in a stolen rental car, where he purchased the provisions for his attack before heading off to a mosque at 89-89 Van Wyck Expwy. He hesitated to perform the task because of a Police presence near the house of worship, and instead torched a nearby deli at the corner of Hillside Avenue and 179th Street, according to the criminal complaint.
Lengend immediately drove back to the mosque, where 80 people were praying at the time, and threw one of the Molotov cocktails at the front entrance before fleeing.
Lengend's blitz attacks did not end there. He went to a home near 107th Avenue and Sutphin Boulevard, which he attacked before heading to Elmont, L.I., where his brother-in-law lived. The Molotov cocktail he threw at the house, however, did not explode, and he moved on to the next target.
A house at 170th Street and 88th Avenue which was used as a Hindu temple was next on the list of targets, according to the criminal complaint.
The suspect was later arrested and kept at Bellevue Hospital's psych ward, where he was arraigned by teleconference.
In statements to the police, Lengend said the goal of the attacks was to inflict as much damage to Muslims, Hindus and "Arabs" as possible.