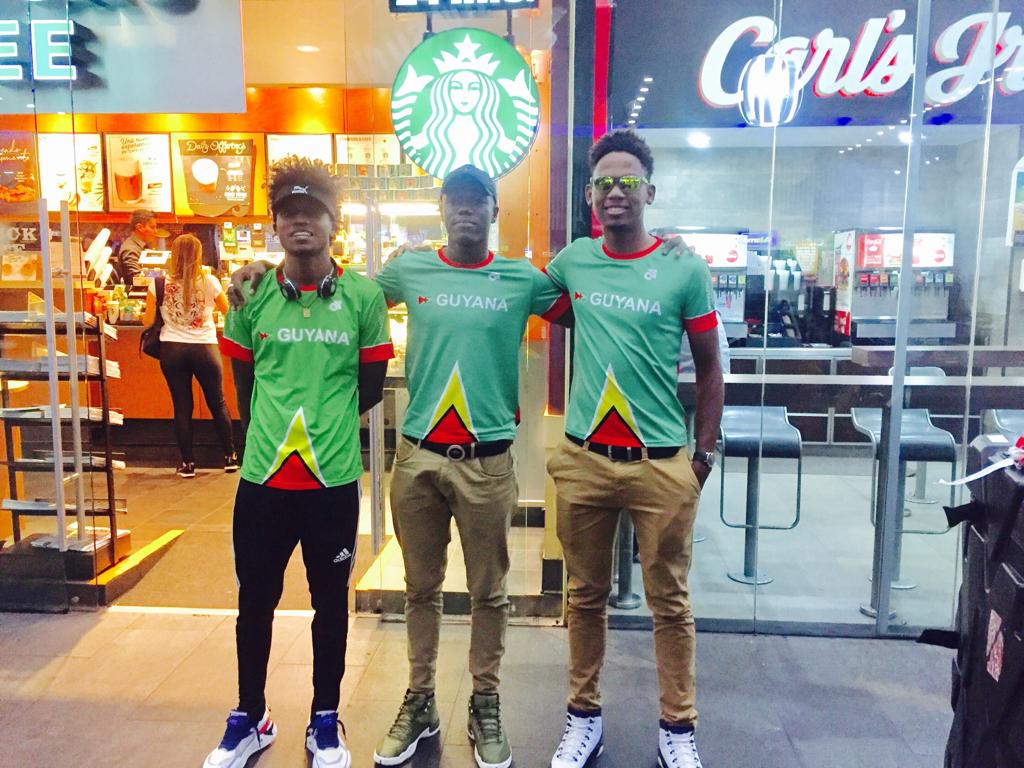 The trio of cyclists Jamal John, Romello Crawford and Briton John are in Mexico to represent the Golden Arrowhead at the Pan American U23 Elite Road Cycling Championships, which pedals off later this week.
At the expense of President of the Guyana Cycling Federation (GCF), Horace Burrowes, who will arrive in Mexico tomorrow, the trio arrived in Mexico since April 19, well ahead of the championships, in order to get acclimatised.
Burrowes will represent Guyana at the COPACI Congress on April 30, while Jamal John will go into action on Wednesday, May 1st, in the Time Trials which would be run over 33km – 3 laps on the Circuit Río de la Avenidas.
John is the only rider of the trio who would be competing in the Time Trials.
Jamal, Briton and Romello will all contest the U-23 Individual Road Race, to be staged on Saturday, May 4, over a distance of 132.3km, the equivalent of 9 laps around the Circuit Ciudad del Conocimiento, Pachuca de Soto, Hidalgo.
Burrowes has informed that if either of the cyclists should finish in the top 10 in the race, that cyclist would be eligible to compete at the World Championships set for September in London.
The Elite-Sub 23 Pan-American Road Championships has been jointly organised by the Government of the State of Hidalgo, the State Cycling Association and the Mexican Cycling Federation, with support of the Pan-American Cycling Confederation under the regulations of the International Cycling Union (UCI).