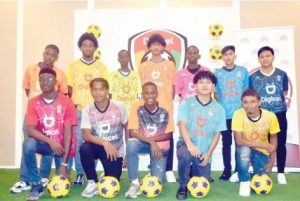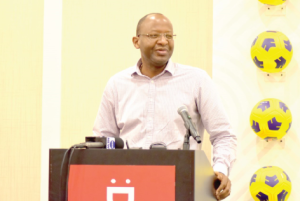 For 7 years, the Digicel Schools' football championships had given schools across Guyana's 10 Regions the opportunity to anticipate a massive platform on which they could display talent.
However, the tournament's last edition was witnessed in 2017, when Chase's Academy lifted the title. Now, with new coordinators, the Petra Organization, the tournament is set to return with 128 schools vying for top honours from Saturday, June 24th.
During the launch on Tuesday evening at the Marriott Hotel, Kingston, outgoing Digicel CEO Gregory Dean expressed the company's elation at the resumption and being able to lock in some assistance in organizing.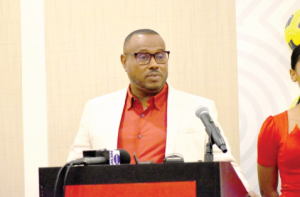 "We were able to pull it off for seven years and I think then it got to the stage where we realise it was something we just couldn't manage anymore internally and I think we've been looking to go external or with other organizations for some time," Dean shared with the gathering.
The outgoing CEO went on to add, "COVID and a few other things came in between as well, but look, we're very happy to be back. We're thankful that the Petra Organization has taken up the challenge. We're happy that you've taken some of the headache from us."
While the inter- regional rounds will feature in excess of 100 schools, changes made by the Petra Organization will see a grand Round of 32 being played between schools from around the county, instead of one team representing each region at the National leg. the breakdown will see the winners from Regions 1, 2, 5, 8 and 9, top three teams from Region 3, top two teams from the East Coast of Demerara, top two teams from East Bank, top three teams from Region 6, top two teams from Region 7, top two from Region 10 and 13 teams from Georgetown.
As such, Petra Co- Director Troy Mendonca promised an entertaining and well put together tournament.
Mendonca remarked, "I would like to congratulate Digicel for their consideration to sponsor another edition of this football tournament that we think will definitely continue to contribute to the development of the sport, especially where it provides an opportunity for schools throughout the ten regions to participate,"
"We expect a very a competitive and entertaining tournament. We guarantee you that Petra will put our best foot forward in delivering this programme," Mendonca further vowed.
The Digicel Tournament is set to conclude on Sunday, August 13 and will see the champions pocketing the customary $1M for a school project. Second, third and fourth place will receive $500,000, $300,000 and $200,000 respectively for same. (Jemima Holmes)