Opposition Leader Joseph Harmon has written President Irfaan Ali requesting a meeting for a briefing on several matters of national interest, including activities on the Guyana-Venezuela border.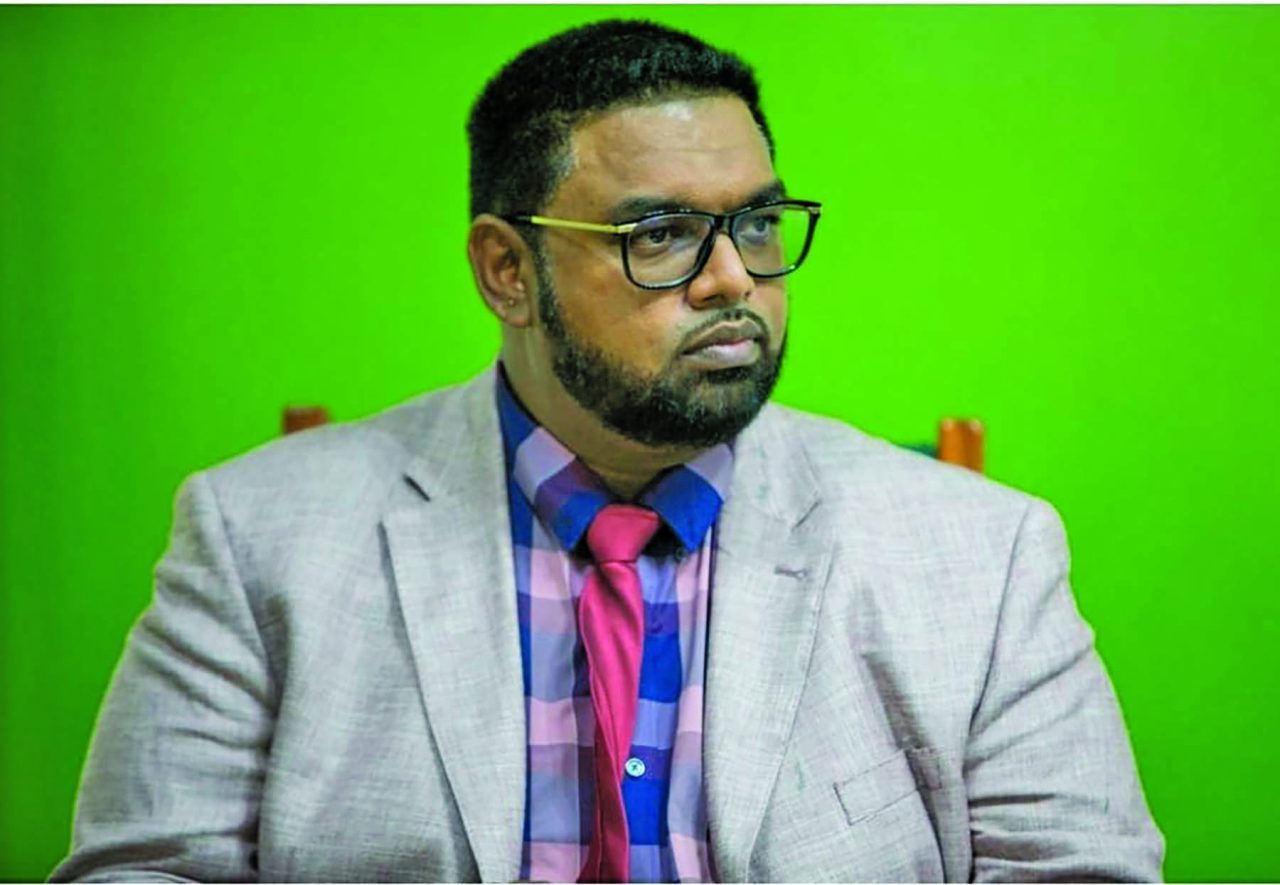 He was at the time responding to a question on Friday during a virtual press conference, on reports that the People's Progressive Party/Civic Government has approved ExxonMobil's Payara Field Development Plan (FDP) – something which Natural Resources Minister Vickram Bharrat has since dismissed, saying discussions were still ongoing.
The Opposition Leader said he wrote the Head of State asking that any agreements signed by his Government or any plans agreed on be shared with the A Partnership for National Unity/Alliance For Change (APNU/AFC) Opposition.
"Every day I'm seeing a new clip of the President speaking about some new arrangements that they have about catfish, about the surveillance in the EEZ (Exclusive Economic Zone), about joint patrols – a whole host of things, but I'm yet to see the documentations with respect to these matters. So, I've written President Ali, requiring that he favours us with a copy of all of these agreements, either verbal or in writing," Harmon stated.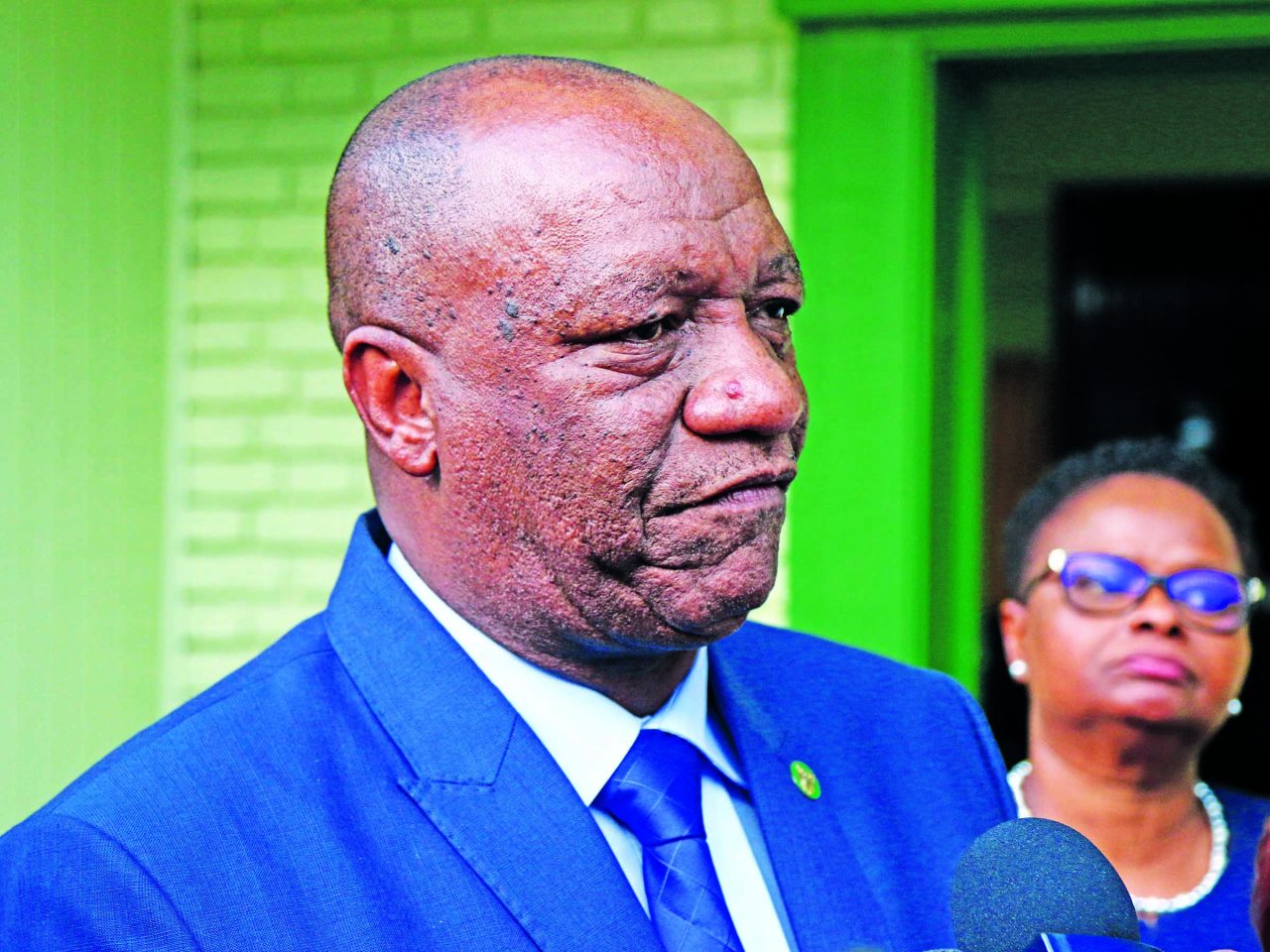 The agreements to which the Opposition Leader is referring are arrangements with the United States Government that were inked last week during the high-level visit of US Secretary of State, Mike Pompeo.
During his two-day visit here, Pompeo committed to reviewing the current ban on the importation of catfish from Guyana and signed a Framework Agreement to strengthen cooperation in various sectors, including energy and infrastructure, under the umbrella of the Growth in the Americas initiative, that would create a conducive environment for the US Private Sector to invest here.
However, the most significant outcome of that visit is a maritime patrol pact that Guyana signed with the US to guard against narcotics trafficking and other regional security threats.
Some discussion was raised about concerns that this agreement with the US could be seen as aggression against Venezuelan leader Nicolás Maduro especially since there was a pending border controversy for which Guyana has approached the International Court of Justice for a final settlement.
President Ali, however, had poured cold water on these concerns, pointing out that the maritime pact would see joint patrols to interdict narcotics trafficking and would also allow for the enhancement of local technical and human capabilities in monitoring Guyana's EEZ.
The signing of the pact for maritime patrol comes on the heels of increasing attacks from across the Venezuelan border in riverine areas. Only recently, the Guyana Defence Force (GDF) disclosed local ranks were fired at by members of the Sindicato gang along the border.
On Wednesday, a group of Army and Police ranks were on a routine joint patrol along the Cuyuni River, Region Seven (Cuyuni-Mazaruni) when they came under fire from the notorious gang and had to return fire across the border.
While no one was injured, the Army said this was not the first time such an incident has occurred and noted that aggressive joint patrols have since intensified in the area.
This was one of the issues that were raised by the Opposition Leader in his correspondence to the President. Harmon stressed that such incidents could not be taken lightly anymore.
Last week, Harmon announced in the National Assembly that the Opposition was willing to work with the PPP/C Government on critical issues such as constitutional and electoral reform.
On Friday, he reiterated this commitment at the press conference, telling reporters that these were high- priority matters that both sides needed to work on in a bipartisan way. However, he noted that if this could not be done, then the coalition Opposition would engage civil society and bring a motion to the National Assembly to ensure there were reforms.
However, President Ali has already announced his Government's commitment to inclusive governance, telling the United Nations 75th General Assembly on Wednesday, "my government is committed to greater political inclusion and to enacting institutional reforms to ensure that democracy, the rule of law, and constitutional rights are respected." (G8)