A 32-year-old taxi driver of Herstelling, East Bank Demerara (EBD), was on Friday found guilty by a jury for the rape of a schoolgirl. Sahadeo Pooran, also called "Omesh", on September 27, 2019, engaged in sexual penetration with the 12-year-old girl.
He was on trial for the offence before Justice Jo-Ann Barlow at the High Court in Demerara. Following deliberation, the jury returned a unanimous guilty verdict.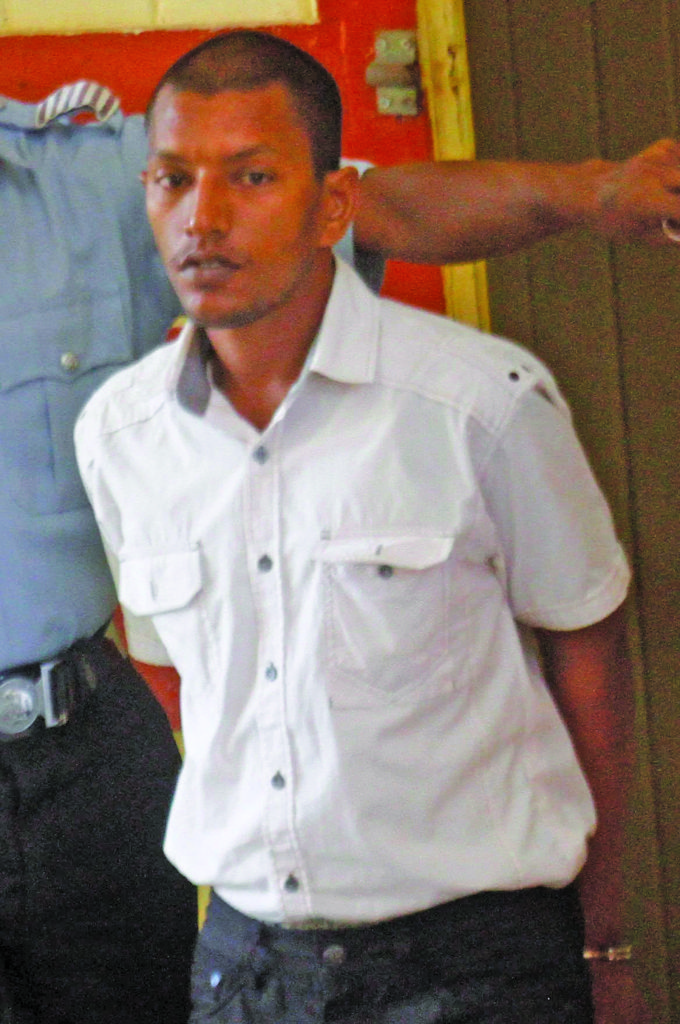 As such, the Trial Judge deferred sentencing for Pooran until March 24, 2021, for the presentation of a probation report and victim impact statement. The convicted rapist was represented by Attorney-at-Law Eucline Gomes, while the case for the prosecution was presented by State Counsel Nafeeza Baig and Sarah Martin. The trial was conducted at the High Court in Demerara.
It was reported that on the day in question, the little girl left home for school. She was standing on the road waiting on a taxi to take her to the road head where she would then take a minibus to school. During that time, Pooran drove up to the girl and offered her a "free drop".
The girl boarded the car and sat in the front passenger seat. There were two other persons in the vehicle at the time.
After dropping off the two passengers, Pooran took the girl to his residence where he forced her into the house. He locked the 12-year-old girl inside of the house while he went to drop off someone else.
The girl tried to escape but all the windows had wooden bars, and the doors were also closed.
Pooran returned one hour later, placed a mattress on the ground, raised the girl's uniform, and had sex with her. After he finished the act, he told the girl to tell her teacher she was late for school because the vehicle reached in an accident.
The girl boarded a bus and went to school where she told the teacher the lie. Her mother was summoned to the school but did not believe her story. The girl finally told her teacher what actually happened. As such, a report was made and the suspect was arrested and charged.