– as he pays it forward
"I am delighted to be a part of the development of Berbice Cricket, as I am very impressed by the direction it is heading, and because I fully understand the importance of giving back to the county, where it all started".
Those were the words of West Indies cricketer Shimron Hetmyer to President of the Berbice Cricket Board, Hilbert Foster, as he continued his investment in the development of Berbice Cricket.
To the surprise of BCB President Hilbert Foster, the 24-year-old middle order batsman handed over a total of $200,000 for the hosting of 2 one-day grassroots cricket tournaments at the Rose Hall Canje and Young Warriors grounds respectively.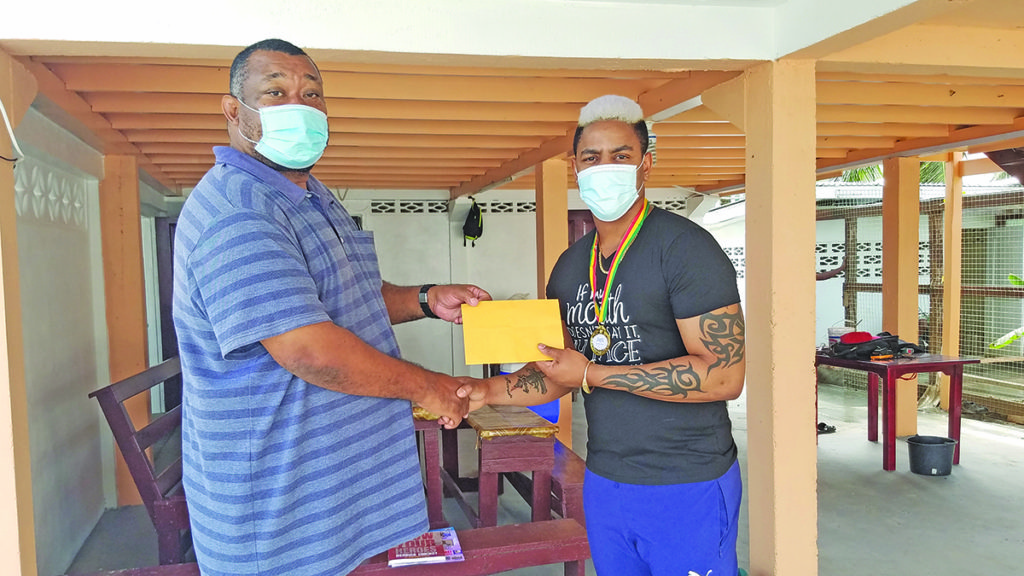 The BCB, under Foster's leadership, has set itself the goal of hosting at least 10 such tournaments as part of its efforts to renew the passion of clubs after almost one year's break due to the COVID-19 pandemic. These tournaments would be played without spectators as the BCB observes the COVID-19 guidelines of the Government of Guyana.
Foster has said the BCB is seeking to assist some clubs to attract younger players to their membership, to inspire them to be more proactive, and to give them opportunity to win a BCB tournament. Most of the tournaments in the county are won by the dominant clubs RHTY&SC, MS, and Albion, and this has affected the morale of some clubs, as they find it very difficult to compete against the more organised clubs.
Those clubs would also be in a position to take home very lucrative cash prizes. The BCB has already raised funds for tournaments at the following venues: Bush Lot Farm, Whim, Port Mourant, Fyrish, Chesney, No 19 Kendall's Union, Young Warriors, Rose Hall Canje, Edinburgh, and Bush Lot Village in West Coast Berbice.
The BCB has among its sponsors Mahendra and Vishal Nagamootoo, Troy Halley and Narsingh Deonarine.
The tournaments played at the Canje and Young Warriors grounds would see three teams playing for the Shimron Hetmyer Challenge Cup and a cash prize. Hetmyer also announced that he would renew his sponsorship of the BCB Intermediate tournament which he had sponsored in 2019.The tournament was not played in 2020 due to the ongoing COVID pandemic. Sponsorship for that tournament would be $300,000, and clubs would be allowed a maximum of four first division players per match.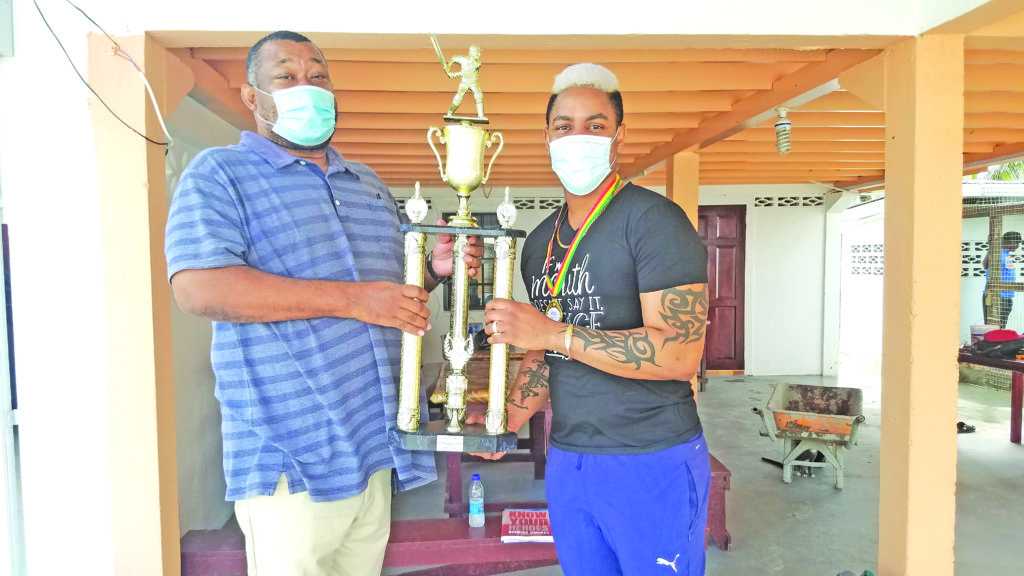 Foster and Hetmyer have also discussed other areas of cooperation, and more announcements are expected shortly. The BCB President handed over a collection of BCB and RHTY&SC publications to Hetmeyer, and also presented him with a special award.
This powerfully built player was unable to attend the Brian Ramphal Awards Ceremony on December 27th. Fellow national players Veerasammy Permaul, Anthony Bramble. Nial Smith, Romario Shepherd, Kevin Sinclair and former Test player Clayton Lambert were also honoured for their contribution to cricket.
Foster expressed gratitude to Hetmyer for supporting the BCB and Berbice cricket. He noted that the board had named 2021 the Year of Investment, and it is very pleasing to observe the massive outpouring of support from former and current players.