Who will take the crown?
In less than three days, a new champion will be crowned in the Guinness "Greatest of the Streets" Linden Championship when first-time finalists High Rollers and Amazings face off at the Mackenzie Market Tarmac.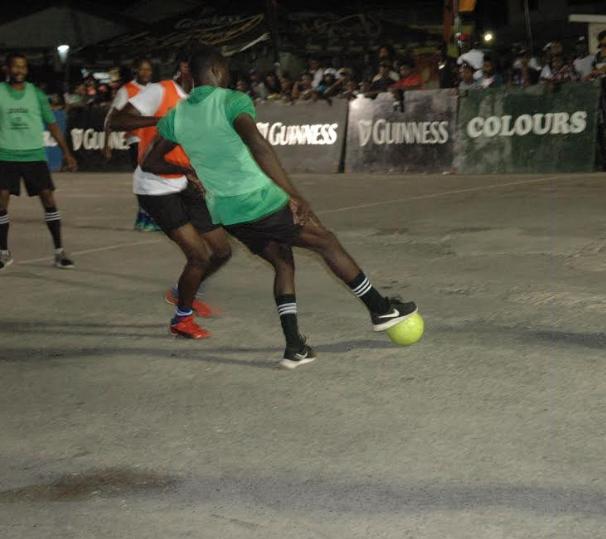 High Rollers earned their place in the championship match after dethroning defending champions Silver Bullets in the semi-final round via penalty kicks.
This occurred after High Rollers secured another unlikely 2-1 victory against Swag Entertainment in the earlier quarter-final round.
On the other hand, the dogged Amazings outfit clinched a semi-final win against Capital, compliments of a 2-1 penalty shoot-out score. In their earlier quarter-final match, Amazings once again required penalty kicks to survive a dangerous Coomacka outfit.
According to an official release from the tournament coordinators, "The anticipation is in the air for what promises to be a great final between two teams that are desperate to secure the coveted championship and the bragging rights for a region and right to represent the zone at the National Championship."
The release further said, "The fact that we have two first-time finalists is an indication of the overall improvement in quality of the tournament. Neither of the teams was expected to challenge or formed part of the group of possible contenders when the tournament commenced so it is refreshing that a first-time champion will be crowned. Even the third-place match features a first-time semi-finalist.
"It also highlights that teams have been preparing better and want to etch their name on the trophy and put their respective communities on the map by securing the title. This occurrence will serve as an inspiration for the other teams and only bodes well for the continued improvement in quality of the tournament," the release concluded.
Meanwhile, the third-place playoff will pit former two-time champions Silver Bullets against Capital Storm.