Several acres of farmland located in the Lower Pomeroon, Region Two (Pomeroon-Supenaam) are currently inundated with floodwater caused by excessive rainfall and extremely high tide on Monday night.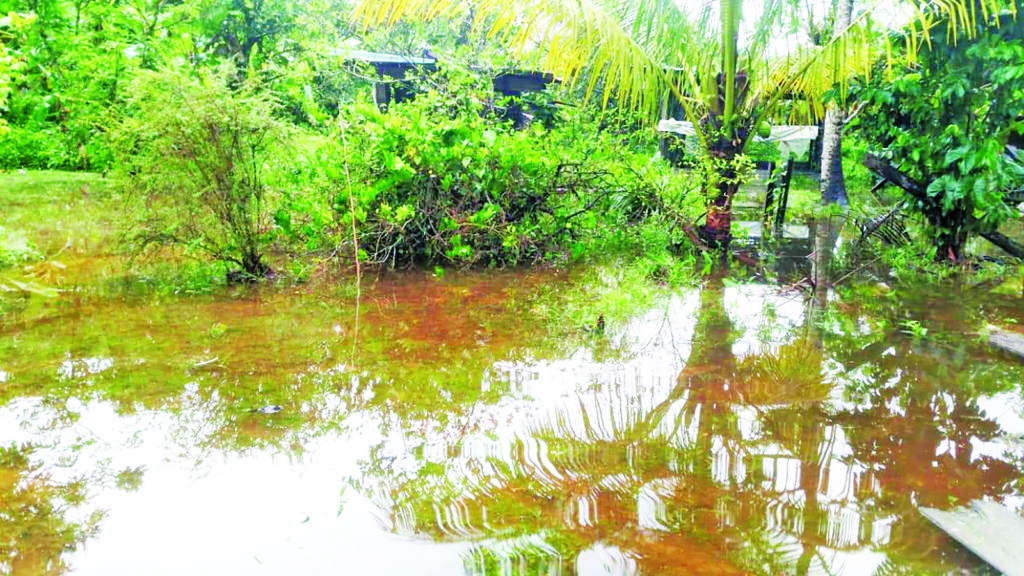 Regional Executive Officer of Region 2 (Pomeroon-Supenaam), Daveanand Ramdatt, has said a team dispatched to the area has inspected the farms and was told that the water in the Pomeroon River keeps rising and was at an alarming rate on Wednesday. As such, Jacklow and Hackney farms are under water.
Several cash crops' farmers who spoke with this publication related that their farmlands are currently submerged and the floodwaters are not receding.
According to Harrel Thomas from Jacklow, Lower Pomeroon, the water flowed over the river defence dam and a stelling and flooded his farm. He said that during his 40 years of farming in Pomeroon, he had never before witnessed such a high level of water in the river.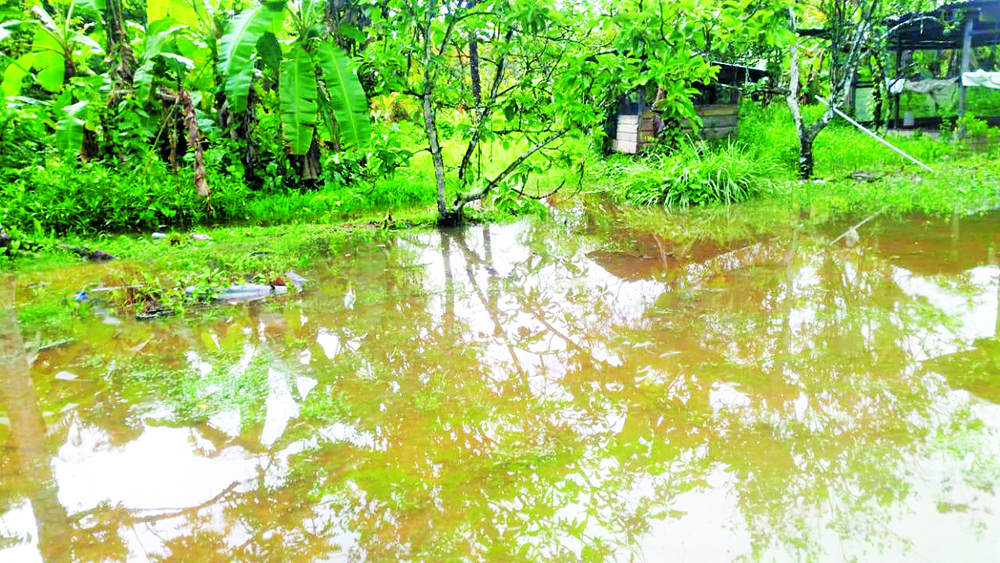 Another cash crop farmer, Ralph Gobin, has said that he, too, found the tide level unprecedented in 30 years. He said the entire Pomeroon area is under severe threat of flooding, and his cultivation is inundated. Gobin said his farm and those of his neighbours are under four feet of water, a level he has not experienced in his 30 years of farming, and his recently built river defence has been no match for the tide. His crops, which include suckers, avocado pear, coconuts and ground provisions, are all under water.