By Timothy Jaikarran
The Hand-in-Hand One Day Under 19 tournament continued at the Georgetown Cricket Club as Essequibo Under-19 battled with Demerara Under-19.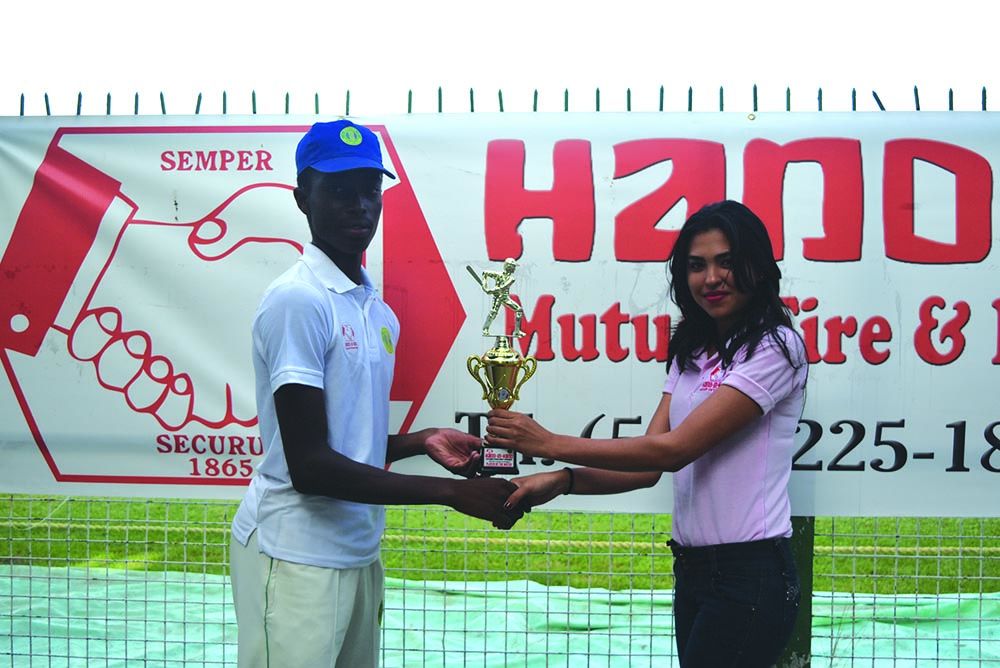 Going into the matchup winning the toss was vital as the team batting first stood a better chance of winning as recorded in previous encounters in the tournament.
Captain of Demerara Ashmead Nedd won the toss and elected to bat first as the Demerara side intended to post a challenging total for the weak Essequibo side. In Essequibo's last encounter on Wednesday against Guyana Select Under-17, they lost by 39 runs as they resorted to aerial shots thus handing Select u17 the game.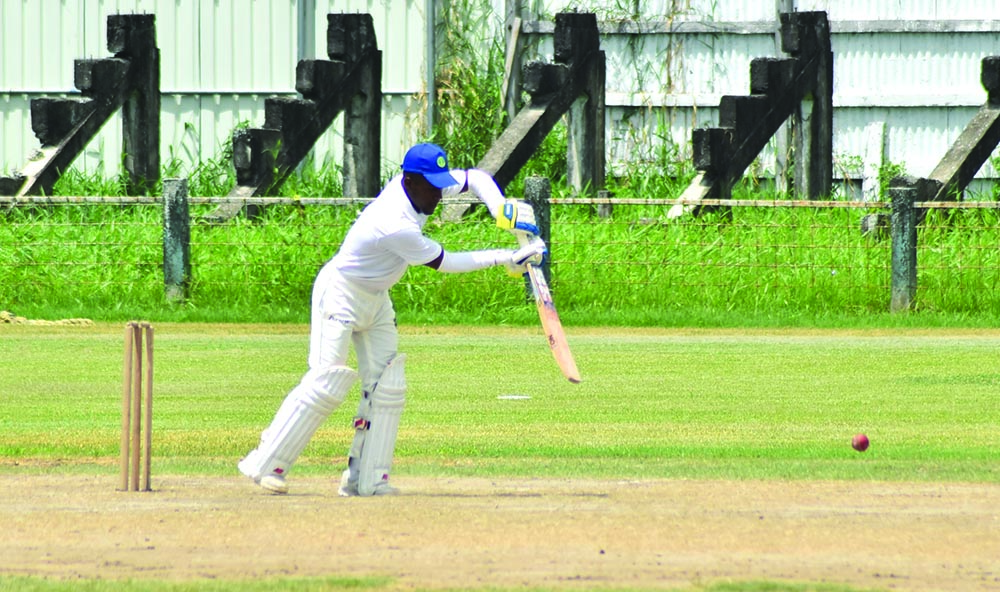 Essequibo needed to change their strategy heading into the matchup against the inform Demerara side. Opening the innings for Demerara were Adrian Hinds and Robin Williams, the pair put together a 29 run partnership before William's fell victim to Mahesh Ramnarine for 10 to take the score to 29-1. Yeudister Persaud then joined Hinds at the crease but failed to stick around as he was bowled by Lance Robert's for 9 to leave Hinds searching for a partner. But Hinds found his partner in the form of Alphius Bookie the two put together a 78 run partnership blasting balls to every part of the ground to take the score from 57-2 to 135-3 as Hinds fell for a well-played 73. Bookie received no support from Zachary Jodah as he departed for 1, however, he was supported by Nedd who blasted a quickfire 34 off 24 balls before being caught off the bowling of Elain Whyte. In the end Bookie remained unbeaten on 67 as Demerara were able to post a commanding 223-5.
Top scoring for Demerara were Hinds, 73, Bookie, 67 not out and Nedd, 34. Bowling for Essequibo were Elain Whyte, 2-56, Amit Persaud, 1-43, Mahesh Ramnarine, 1-29 and Lance Robert, 1-34.
Chasing a total of 224 for victory off 300 balls Essequibo found themselves in trouble from the first two balls as they struggled at 1-2 losing Orlando Jailall and Jeremiah Scott for duck. From there Kevin Christian and Ameer Singh needed to carry on if they did not want a repeat of Wednesday's encounter. But once again Essequibo's batting failed as Christian was removed for 18 by Joel Spooner despite a 49 run partnership.
In came Lance Roberts who refused to go down without a fight, wickets fell around him as Daniel Mootoo removed the next four batsmen for a total of nine runs to leave Essequibo wobbling on 78-8. But Roberts continued to be the thorn in the side of the Demerara team as he dug deep and brought up his half century in 54 balls to take his side to 111-9. With 17 overs remaining and 112 runs Roberts needed to take majority of the strike to give his side a consolation win, as Demerara were already booked to make their appearance in the finals against Berbice. But the pressure was too much for tail ender Adrian Ramkripaul as he fell to off spinner Nedd to leave Roberts stranded on 53, the lone top scorer for Essequibo. Bowling for Demerara were Daniel Mootoo 4-18, Joel Spooner 2-27, Qumar Torrington 1-16, Pradesh Balkishun 1-15 and Nedd 1-7.