The Public Infrastructure Ministry has secured in excess of $700 million in supplementary funds to conduct rehabilitation works on a number of roads and bridges across the country.
These monies approved was part of a $2 billion supplementary provision given to the Public Infrastructure Ministry last week.
Of that amount, $500 million is to undertake construction and rehabilitation of roads and drains in urban areas (within Townships).
Standing before the Committee of Supply in the National Assembly last week, the subject Minister, David Patterson, disclosed that already some 46 road contracts have been either tendered out or awarded for these projects.
"We're well ahead of the aim," he asserted. According to Patterson, projects are ongoing In New Amsterdam at Angoy's Avenue and other areas, Agricola within the Georgetown district, and several areas in Linden.
"We are not stopping there and this provision will allow us to do more areas," he told the Committee. This $500 million will be added to the $900 million allotted in the 2019 budget for urban roads/drainage.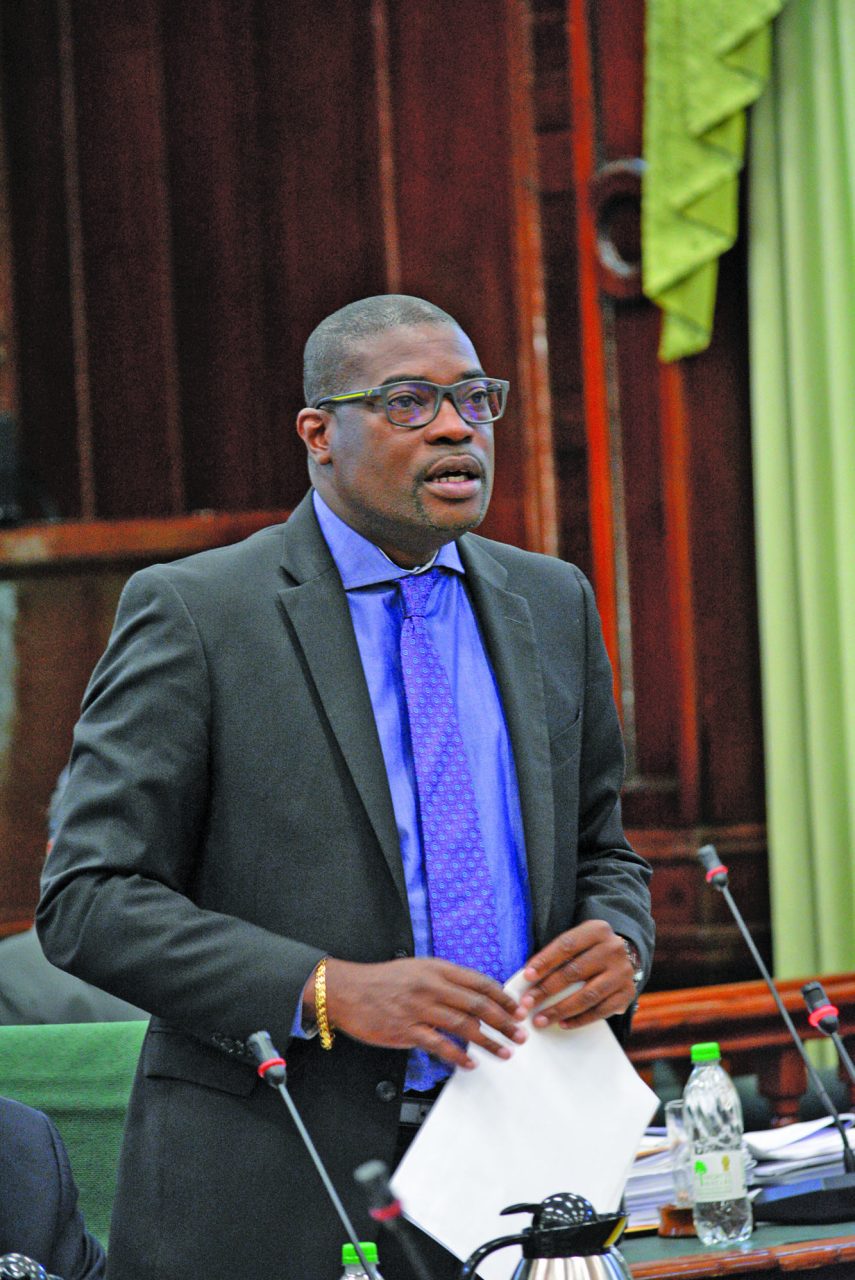 Meanwhile, an additional $150 million was also approved for the construction and rehabilitation of miscellaneous community roads in Regions Two, Three, Four, Five, and Six.
The Public Infrastructure Minister posited that thus far, 60 road contracts have been either tendered out or awarded countrywide under the "Miscellaneous Road/Drainage" programme, which had already secured a whopping $1.955 billion in the 2019 budget.
"Notwithstanding this 60, one of the things that cannot be disputed is that since this Administration came to office, we paid tremendous amount of time and resources in upgrading road infrastructure. This is a continuation of those efforts…," Patterson indicated.
The Minister further explained that since the launch of the coalition Government's nationwide outreaches, they have been provided with information of or saw firsthand, works that needed to be done in some communities, hence the need for additional funds to carry out these works.
"This sum will address those additional needs… We go where the need is not where the vote is," the Public Infrastructure Minister contended.
In addition to a budgetary allocation of $175.78 million, Patterson was also successful in securing an additional $40.850 million for the rehabilitation of access bridges at Bella Dam, Pouderoyen, West Bank Demerara, and at Little Diamond, East Bank Demerara (EBD). The beams of the bridge at Bella Dam were damaged, while urgent works have been prioritised at the Little Diamond Bridge.
According to the Public Infrastructure Minister, allocations were made for four major bridges in the budget but critical works are required at these two bridge hence the need for more monies.
"Nothing is static… [We did] our inspection last year, since then we found these bridges needed urgent repairs and we felt it necessary to come to the House for funds to undertake these two bridges. If something goes wrong, thousands of residents would be unable to traverse to and from these communities," the Committee was told prior to approving the funds.
On the other hand, supplementary provisions were also set aside for the Public Infrastructure Ministry to conduct rehabilitative works on roads and bridges along the Lethem, Hoiwa and Nappi corridors in Region Nine (Upper Takatu-Essequibo).
A total of $50 million was approved for these works and will be added to some $2 million in budgetary allocations for the Hinterland Roads programme.
Highlighting the importance of ensuring that the Indigenous people have adequate infrastructures in place, Patterson further told the Committee of Supply that the communities will also benefit from these contracts.
"We embrace the spirit of community cooperation and every one of these bridges to be done, the materials will be sourced from the communities as much as possible and all the labour will come from the communities. So basically we would just be providing the capital cost to these communities in these areas to assist themselves. This is part of our commitment to ensure that 20 per cent of our procurement is done either by community persons or small contractors. So this projects will be executed on those basis," he asserted.
Among the other works that the Public Infrastructure Ministry received supplementary provisions for is the installation of highway lights at Number 43/Joppa Village on the Corentyne and at Kuru Kururu on the Soesdyke-Linden Highway.
According to Patterson, this is for the continuation of a programme that commenced in 2016 to install highway lights in unlit areas for security purposes and for better traffic control.
The House approved the $23.5 million requested. This is in addition to a $250 million allocation set aside in the 2019 budget.