A housekeeper and her husband were robbed of their belongings on Monday at Campbellville, Georgetown, by two knife-wielding bandits.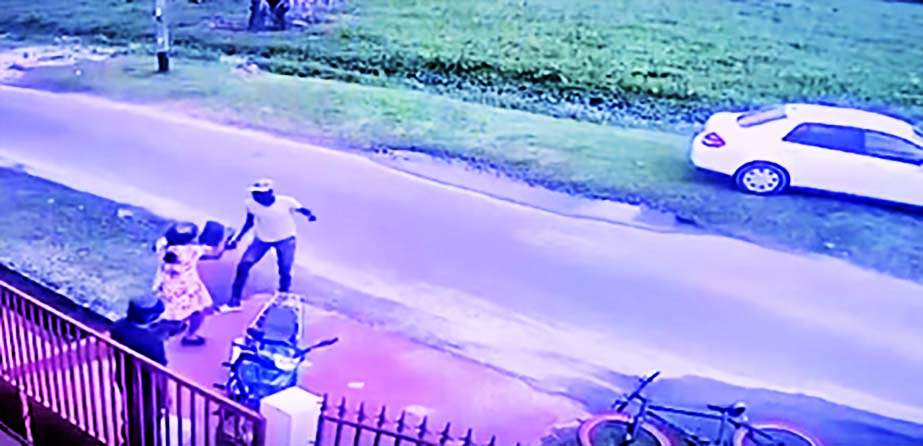 Based on information received, the incident occurred at about 15:30h at Section K Campbellville, Georgetown.
Closed Circuit Television (CCTV) cameras from a nearby building captured the couple in front of someone's yard when they were approached by a man on a bicycle. The suspect jumped off the bike and charged towards the woman while brandishing a long knife.
As he managed to take her handbag, his accomplice, who was clad in an orange shirt, also rode up and collected an unidentified item from the husband's pocket, as he was standing near his motorcycle.
The suspects then picked up their bicycles and made good their escape. It is unclear how many items were stolen or the total losses suffered.