The Essequibo Technical Institute (ETI) on Wednesday last hosted its 18th annual Career Day and Job Fair in its compound at Anna Regina, Essequibo Coast, Region Two (Pomeroon-Supenaam).
The event saw the participation of businesses, service providers and schools occupying 30 booths in full demonstration.
According to the Department of Public Information (DPI), the event was declared open by former Principal of the institution and current Regional Executive Officer, Denis Jaikarran, who lauded the coordinator and team for a job well done.
"Activities of this nature are not easy to undertake so I must congratulate the organisers. These kinds of activities provide the opportunity to our secondary school children in choosing a career path and it also reinforces the need to ensure that our young people stay focused on achieving the goal of becoming someone with merit in society. On that note, I must thank the participants also for bringing your products and services to the exhibition."
Jaikaran also pledged the region's support in ensuring the activity grows with each passing year. "We will collaborate for the years to come and make this activity bigger and better. We must do that in order to attract more participants and patrons."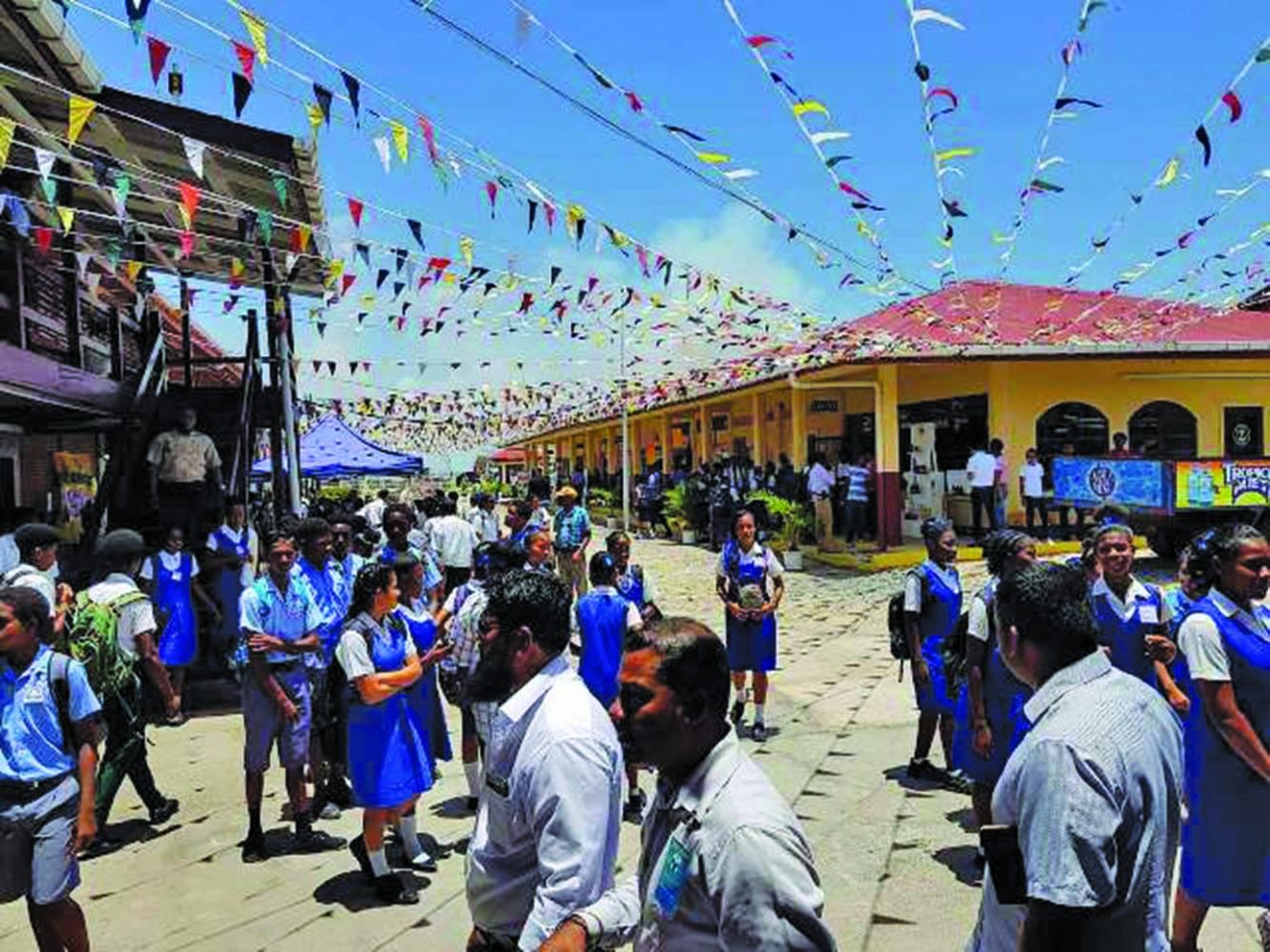 Current Principal of the institution, Rawle Pearce noted that the fair has always served to provide the necessary information to the public. "This has always been a meaningful investment on the part of ETI. Our job fairs provide the guidance to young people so that they can make informed decisions and that is the purpose and we are happy to know that we have always served our purpose."
Hundreds of young people from across the region were in attendance and some of the entities that participated are Guyana Police Force's G Division (Essequibo coast-Islands), Republic Bank, GBTI, New Building Society, the Guyana Forestry Commission, the Public Health Ministry, the Guyana Geology and Mines Commission, the Guyana Revenue Authority, Banks DIH, the Guyana Energy Agency, DDL, the Education Ministry, NIS and Guyana Power and Light Inc.
All participating entities received certificates of participation from the Regional Executive Officer of the Pomeroon-Supenaam region.