Hundreds of dead fish were found floating in a canal on the Essequibo Coast, Region Two (Pomeroon-Supenaam) on Saturday morning and residents in nearby areas are complaining of the unbearable stench emanating from the decaying fish.
Reports have indicated that hundreds of fish have died over the past few days in the conservancy canal that runs between the Richmond Housing Scheme and the La Belle Alliance Housing Scheme.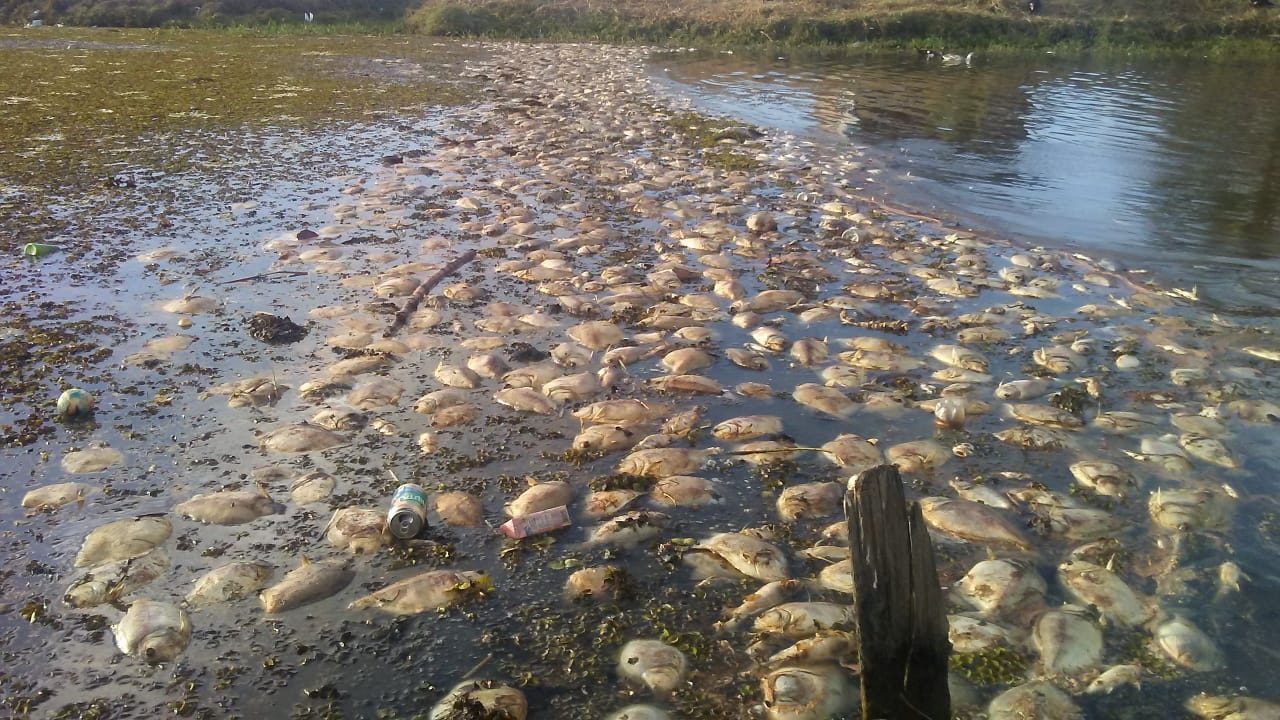 According to several residents in those areas, the water is stagnant and they are unable to use the water, as they previously did for household chores and other activities. Guyana Times was told that the area where the fishes are floating is polluted with garbage as well as other items that persons appear to have dumped into the waterway.
Meanwhile, Agriculture Minister Noel Holder, on Saturday told this newspaper that officers from the Ministry are presently investigating the circumstances surrounding the incident.
"It cannot be due to the dry season that so many fishes are dead and there is water there. I just received a message about this and have asked my Ministry to investigate to determine what caused such a situation. It had to be something extraneous," he stated.
Meanwhile, when contacted, several top regional officials were unaware of the situation.