…as Diaspora in Florida brace for impact
…remittances projected to fall significantly
Guyanese have not been spared the ravages of the devastating 2017 hurricane season currently storming the Caribbean and State of Florida in the United States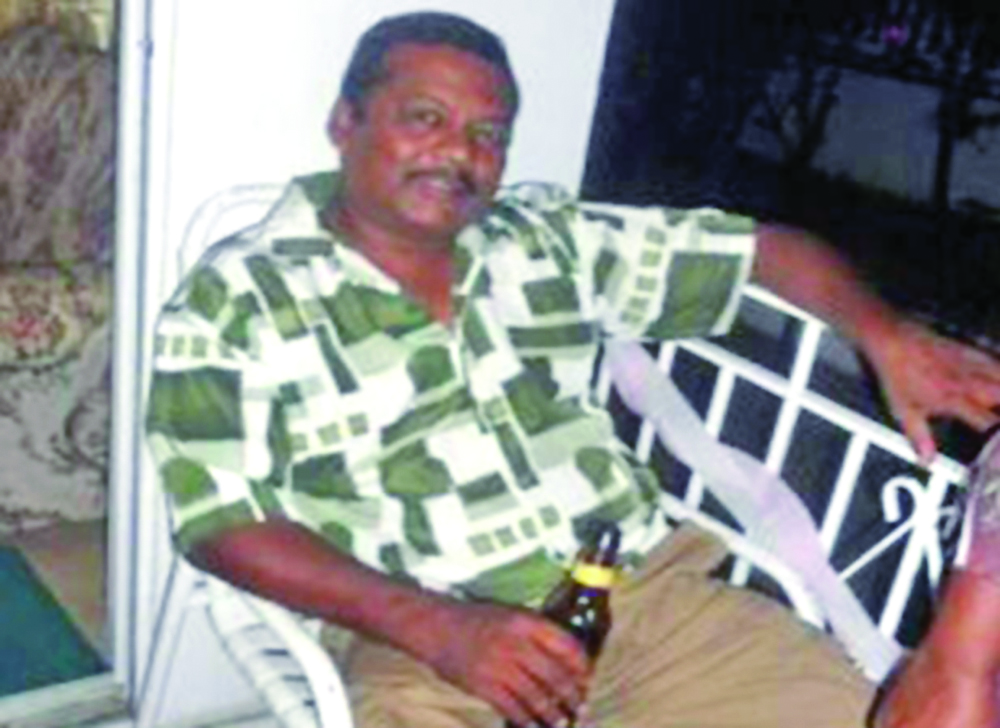 of America where there is a significant Diaspora presence.
At least one Guyanese has been confirmed among the approximately 28 dead as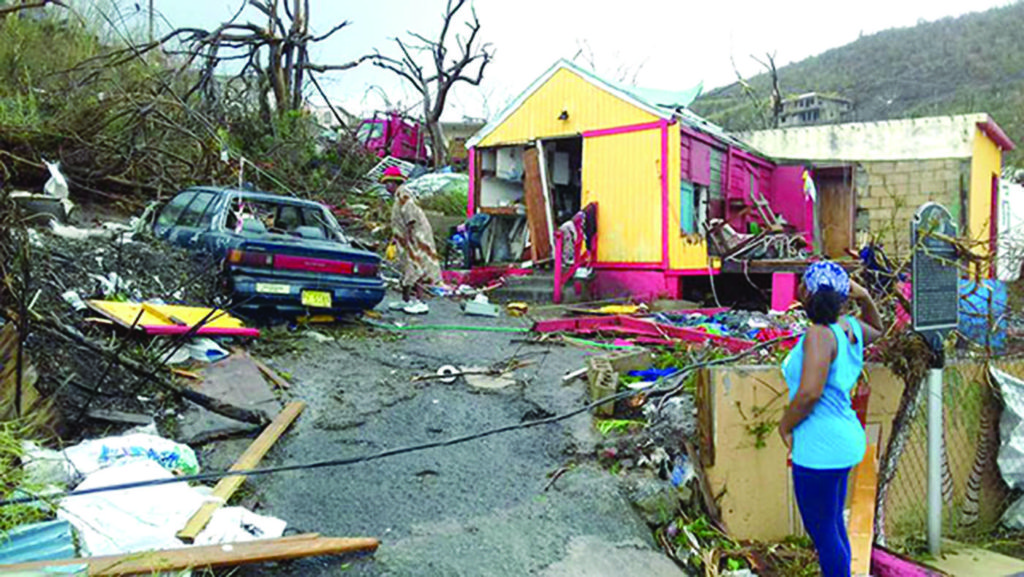 a result of Hurricane Irma – the most powerful storm to make landfall in the Caribbean.
Dead is Derek Ragnauth, a Guyanese native who resided on the eastern end of Tortola – the largest in the chain of British Virgin Islands (BVI).
Ragnauth reportedly perished when the building he was in collapsed, as the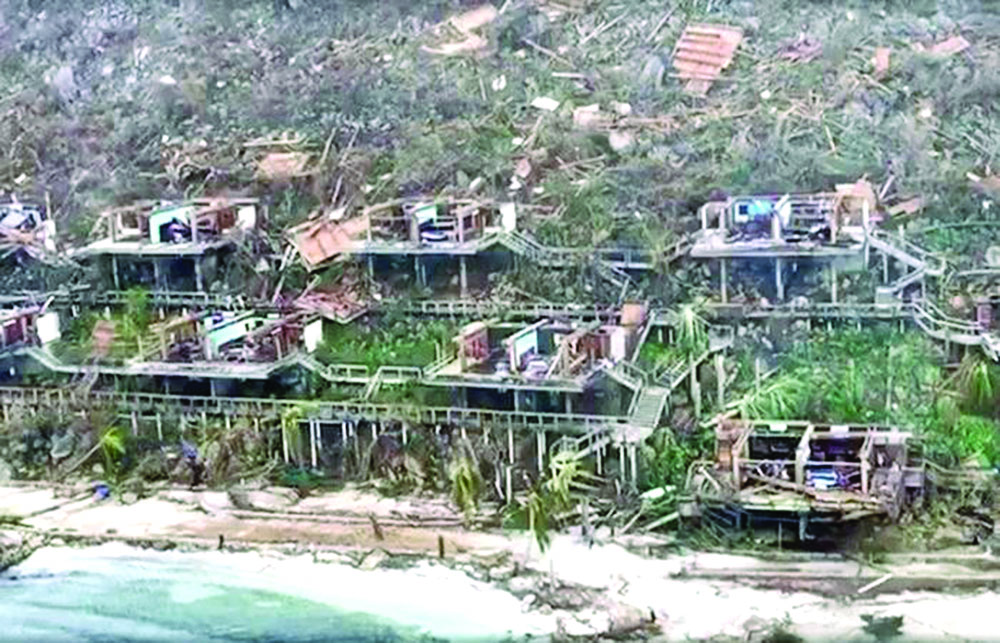 monster storm tore through the BVI on Wednesday last.
Ragnauth was an in-law of former Amerindian Affairs Minister, now Opposition Member of Parliament, Pauline Sukhai. Another of the Caribbean territories that have been severely impacted, and the Diaspora there as well, is the isle of St Martin where hundreds of Guyanese have been displaced as a result of the widespread destruction of homes and infrastructure.
In excess of 3500 Guyanese reportedly reside on the island.
Social media posts emanating from that overseas territory indicate that there has also been widespread violence and looting in the wake of the destruction left behind by Hurricane Irma.
Analysts have since opined that the impact will soon be felt at home since Guyanese are heavily dependent on remittances received from Caribbean jurisdictions such as the BVI, St Martin and the Turks and Caicos Islands, three of
the hardest-hit territories where a significant Guyanese population resides. Meanwhile, the Caricom grouping of which Guyana is a founding member has already indicated its readiness to provide assistance to nationals affected in the hurricane-hit regions.
Caricom Chairman, Prime Minister Keith Mitchell of Grenada, in a public statement from the body, has stated, "The Community stands ready to render whatever assistance it can to assist in the recovery efforts which are being coordinated by CDEMA [the Caribbean Disaster Emergency Management Agency]."
According to the Caricom Chair, "This massive storm has already claimed lives in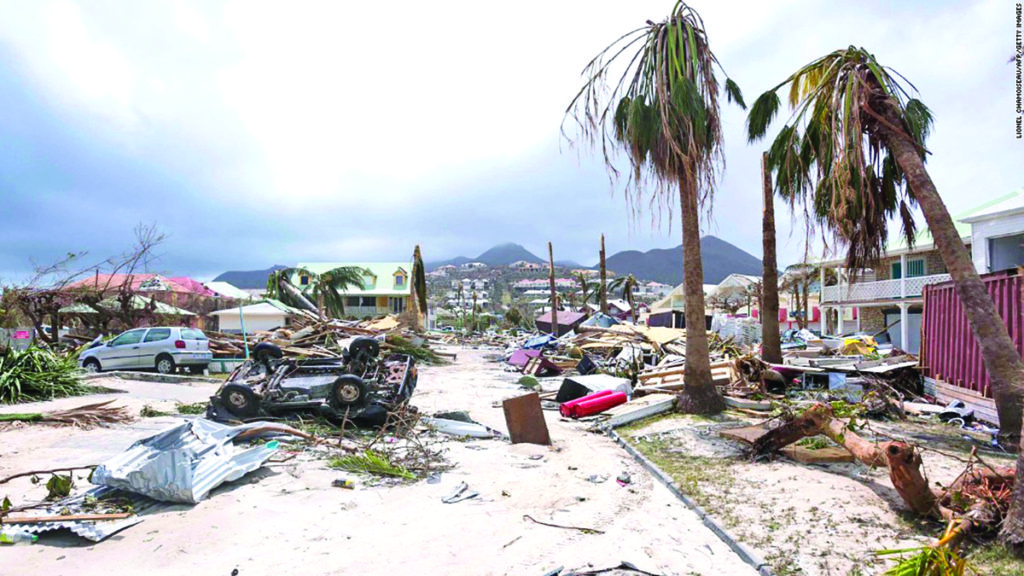 many of the countries and has inflicted severe damage to infrastructure in the affected islands."
"I extend condolences to the family of the deceased and to the Governments and peoples of the countries. It is almost impossible to assess the human cost of disasters such as these."
Guyana's Minister of Foreign Affairs, Vice President Carl Greenidge has been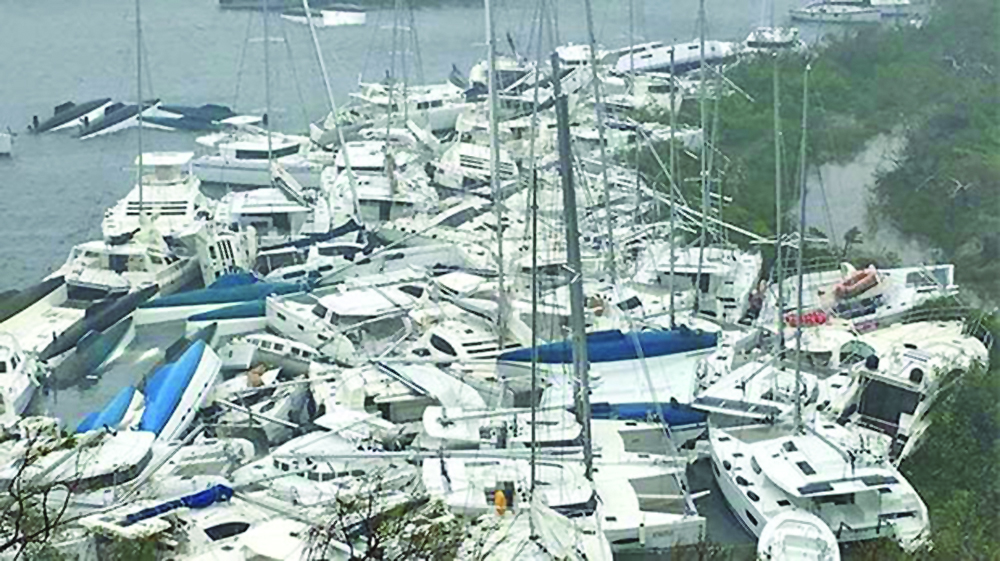 quoted in local media reports indicating that Government was exploring the possibility of evacuating citizens from hard-hit areas such as St Martin.
"Caricom is looking at such coordination. This is one of the things discussed yesterday (Saturday), but what I am saying is that whilst in principle, the need was recognized, the specifics by way of needs could not be determined yesterday and as soon as we have those details, we will ask whoever can help or if we can help," one report quoted Greenidge as saying.
Guyana's Honorary Consul in French Guiana, Travis Tracey-Lecant has advised that all Guyanese who need information, in the aftermath of Hurricane Irma, on relatives who reside on the French territory of Saint Maarten should contact her as follows: [email protected] with their full names, dates of birth, gender and address.
The powerful hurricane made landfall on Sunday in the State of Florida where surges immediately flooded large swathes of residential and business enclaves.
After wreaking devastation through the Caribbean and forcing one of the largest evacuations in American history, Hurricane Irma ripped away from the Florida Keys on Sunday afternoon and made a second landfall in the United States around 15:35h at Marco Island on Florida's Gulf Coast, according to the National Hurricane Centre.
The Marco Island Police reported wind gusts of up to 130 miles per hour. In southwest Florida, residents have been bracing for Irma after days of frantic preparation.