By Timothy Jaikarran
The Athletics Association of Guyana (AAG) will host their National Senior Championships on June 29-30 at the Leonora Track and Field Centre with fireworks expected when the country's top athletes clash.
It is expected that over 150 athletes are currently registered and while the number is gradually growing President of the Guyana Athletics Association Aubrey Hutson is urging the athletes to compete with honour, and resist the temptation of illicit drugs to enhance their performance.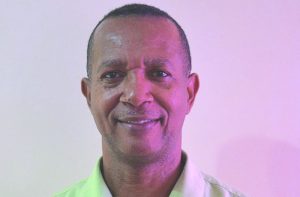 In his statement Hutson said, "Anti-doping is one of the major factors that Lord Sebastian Coe (a British politician and former track and field athlete and was appointed as Chairman of the British Olympic Association) has emphasized from the time he became president creating an even playing field for all athletes to compete anywhere without the use of performance enhancement drugs. It is important to our sport, so an athlete must understand that he must train hard, come out and be competitive. No athlete should be influenced by taking such enhancement drugs, this is important for us in Guyana because so far I can say that we have not had one case of doping taking place among our athletes over here. I must commend the athletes, the coaches and the administrators for not encouraging the athletes to take such drugs, because 9 out of 10 times the encouragement to use said drug is from the agents or coaches."
He also noted that Dr. Karen Pilgrim who is one of the directors of the Caribbean Regional Anti-Doping Organisation (RADO), has been working with athletes that the association has sent to compete internationally to complete their where about forms. Hutson also urged athletes to work in connection with the Guyana Olympic Association and not prohibit the use of banned substance.
The action starts at 10:00hrs daily at the Leonora National Track and Field Facility.
The Association will be doubling the event with a fundraising barbecue. Any patron purchasing a barbecue ticket for $1200 will be afforded entry to the event, while regular tickets would cost $300.
The AAG anticipates that a large turnout of spectators will be on hand to witness the event.