Shepherd's murder
By La'Wanda McAllister
"How can you take my baby away from me; I can't live without my son. My son is my everything," were the cries of a tearful mother who is still trying to come to grips with the death of her 22-year-old son, Darrel James of Lot 79 Crane Housing Scheme, West Coast Demerara (WCD).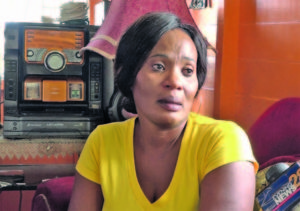 James was found on Sunday last at about 09:00h with his throat slashed near a community ball field at Crane, WCD, a place where he would usually take his sheep to graze.
The man's mother, Roxanne Bess, in an interview with Guyana Times on Tuesday related that her son left home at about 08:30h on the day in question to take the flock of sheep to the pasture. However, the mother said that her son never returned.
"I sent Darrel to the shop, and he went and come back. He left and carry out the sheep. He said mommy I going and give them sheep an hour and I'm gonna come back. He left and I went and lie down, I dropped to sleep and all I hear is Roxanne put on clothes… something happened to your son."
The woman said she got dressed and hurriedly went downstairs, where she saw persons running toward the field.
Upon arriving, she saw her son's lifeless body lying with multiple stabs and chop wounds about his body. There was also a dent to his head.
"He had about 20-something stabs, chops on his hand as if he was barring, he had a big dent in his head, they slit his throat and they also found a piece of wood in his neck," the aggrieved mother explained.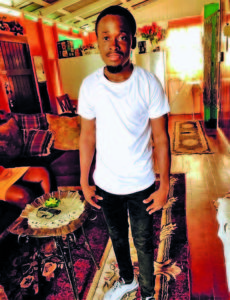 Bess said she is having sleepless nights since her son's death. She believes that someone in the area must have seen when her son was murdered since it was early in the morning – a time when the road is busy.
The mother said she is making every attempt to figure out who wanted her son dead, noting that he was generally a peaceful person.
In fact, she explained that the family only moved into the community a year ago.
"My son is a peaceful person and he always helping somebody. He never had trouble with people, you can go around and ask anybody around here," she related.
James's mother further posited that she did not allow her son to work because he had a developmental delay, which he recently grew out of.
The woman said because of her son's shy and timid personality, she was always fearful that persons would take advantage of him.
"He is 22 but he looks like a 16-year-old, and he was one of the sweetest children… he grew out all the sicknesses he had. All this time I was trying to protect my son from people taking advantage of him. I bought some sheep because he loved animals. I am hurting because I wasn't there to defend my son, I couldn't defend him", Bess cried.
The traumatised mother is calling on ranks of the Guyana Police Force to conduct a thorough investigation so that the persons responsible for her son's death could face the full force of the law.
Meanwhile, investigators confirmed the dead man's belongings were found scattered in the bushes, while his Samsung S8 phone was missing.
Up to press time on Tuesday, four persons were being questioned in connection with the shepherd's murder.