…to hire 300 workers
After years of delays and three applications, the SleepIn International Hotel was finally given the greenlight to open its state-of-the-art casino.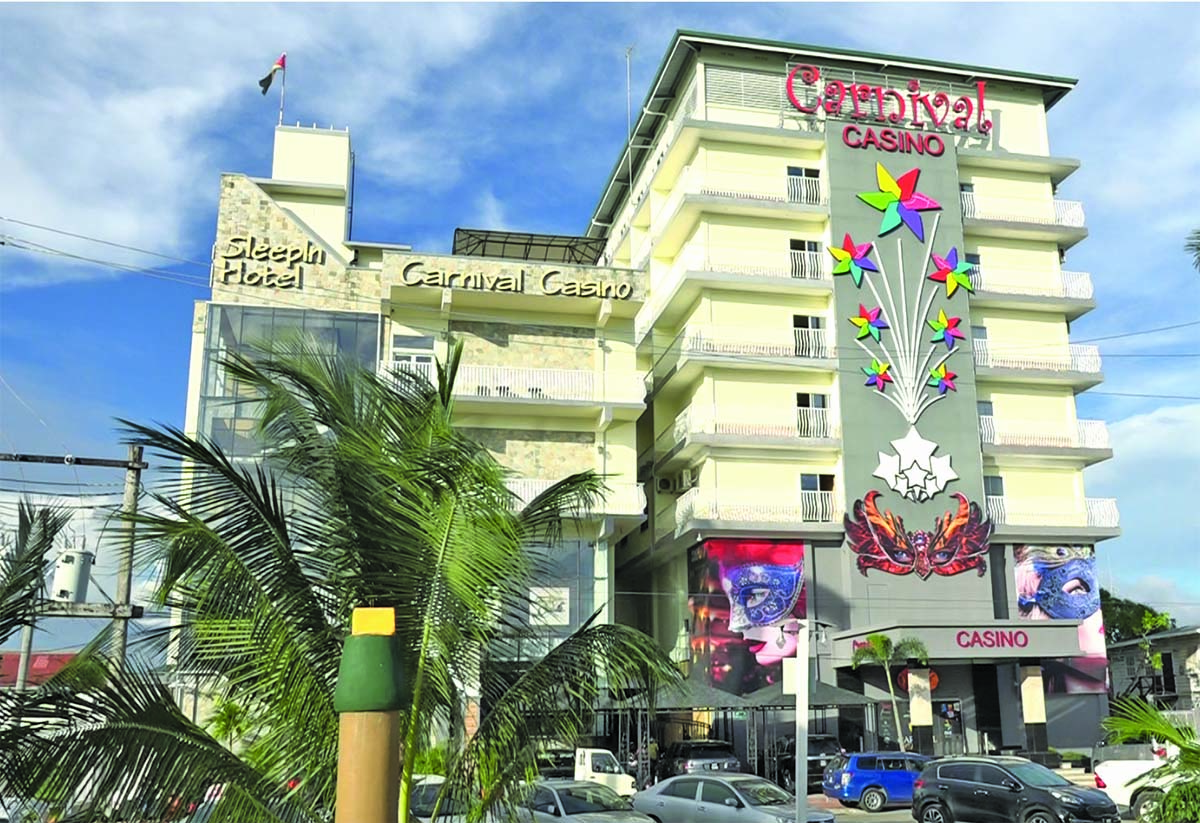 This was confirmed by Gaming Authority Chairman Manniram Prashad on Tuesday, when he disclosed that the hotel's licence had been approved.
A Casino Operator's Licence and Premises Licence was granted on November 30 to the establishment – located on Church Street, Georgetown. He indicated that there were three applications from the hotel – two of which were rejected in 2016 and 2017. As such, consideration was given to the third application and approval was granted.
"There's no special considerations. His [the hotelier's] licences were rejected. This is the third application. We looked at the documents submitted and we approved it. We think it was in order. The staff of the Gaming Authority did an analysis and they recommended to the CEO of the Board and he approved it," Prashad said.
Speaking with Guyana Times, hotelier Clifton Bacchus welcomed this positive news while reflecting on the large investment that was made to establish the casino. Moreover, it will create employment for some 300 persons directly. For now, the facility is operating with reduced staff owing to the COVID-19 pandemic. The national measures and curfew will be strictly adhered to, he noted.
Bacchus shared, "I feel like a weight has been lifted off my shoulders, that the licence was granted. We can move forward and 300 jobs are available now. The spin-off is enormous. Because of the COVID-19, we having half of it until it's over. We're following the guidelines. We can have social distancing and only let in a certain amount."
While the casino was constructed to the tune of $20 million, Bacchus had spent $9 million twice to initiate the licence process. For the third application, he paid $10 million to initiate the process. Other losses were incurred as the establishment remained closed for some four years. The building also needed a revamp, after being shut for such a long period.
"I lost a lot of money, because, remember, I have loans and mortgages to pay. You have to pay mortgage and there is no income. Then, I had to send back the machines and that additional freight. Then, I had to bring them back after and put them in. We were ready to just push the button years ago and then the whole thing had to break up. Every time you apply for a licence, you lose $9 million. Two times I lost. Then, I had to pay $10 million for this current licence."
The idea of the casino was to provide Guyanese with a different betting experience and a new style of entertainment, as there was only one other casino at that time, the Ramada Princess Georgetown Hotel, at Providence on the East Bank of Demerara.
Live bands, stretches of slot machines and gaming tables, private rooms, salons, a poolside bar, and glitz and glamour are some of the things which the hotel had planned on offering.
However, Bacchus's struggles are well documented. He had entered into a Memorandum of Understanding (MoU) back in 2015, before the Government changed hands, that catered for SleepIn to be awarded a Casino Operator's Licence for its branch on Church Street.
The building, which has more than 150 rooms, conference halls, restaurants and naturally, casino slot machines, was subsequently constructed. SleepIn then applied to the Gaming Authority in 2016 for its licence.
Months later, it received correspondence from the Authority that its Casino Operator and Premises Licence applications were refused. Former Gaming Authority Chairman Roysdale Forde had subsequently alluded in sections of the press to financial deficiencies in SleepIn's applications as the reason for turning it down.
Bacchus's lawyer, Anil Nandlall took the Gaming Authority to court in a bid to have the Judiciary step in and ensure the Authority process Bacchus's application. After the case was heard by Justice Fidela Corbin, she ordered on December 17, 2019, that the Gaming Authority process and consider SleepIn's application for a Casino Premises Licence and a Casino Operator's Licence.