By Akeem Greene
Minister of Social Cohesion with responsibility for Sport Dr George Norton is open to the idea of the Government of Guyana placing a bid to host this year's Hero Caribbean Premier League (CPL) finals.
Norton in speaking to Guyana Times Sport on Saturday explained, "I don't have a problem with it [bidding for finals] but I don't have enough information at this time but I certainly will discuss it further and if it's possible we will certainly do so. I need the necessary information and I will make an effort to get that and then it will go to cabinet."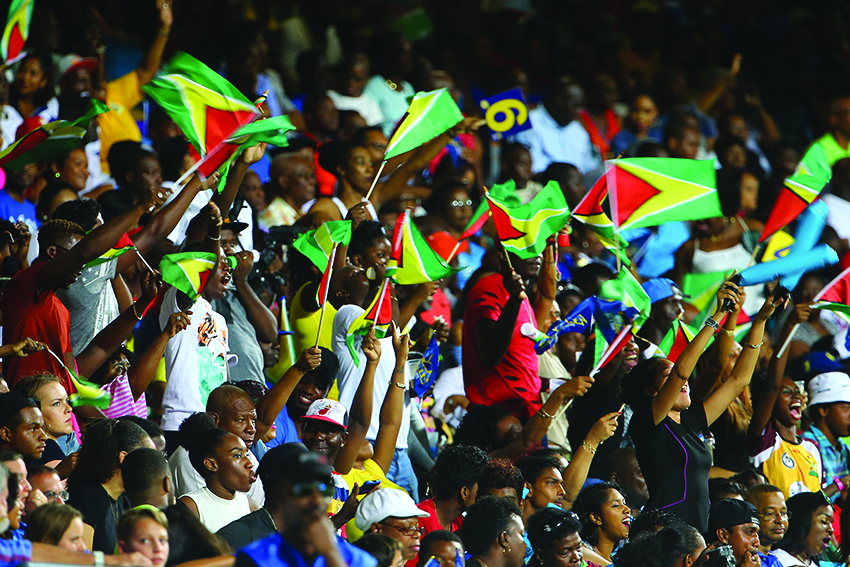 Last year, CPL's Chief Operating Officer Russell had deemed the country a viable option for the finals given its enormous fan base and having the other essential facilities such as hotels but no bid was made public by the government.
Regarding the process of how a bid can possibly can arise, State Minister Joseph had explained, "We operate on the basis that a Minister brings to Cabinet a memorandum on the matter and then Cabinet will deliberate and make a decision. When you talk about spending money you have to make sure everything is in order."
The same continues to unfold for 2018 since on Russell's most recent visit to Guyana, he explained that contrary to reports, Trinidad and Tobago are not definitively the host for the finals.
A booming factor in the consideration is that the home of the Guyana Amazon Warriors is already confirmed to host five matches and should the finals week come into the fray, that will move to nine matches.
The league's financial report revealed in 2017 Guyana reaped over US$14 million or 2.8 Billion Guyana dollars, while hosting four matches figures which are expected to continue grow as the number of matches also grow.
"There is no doubt that sports do contribute to the improvement to the economy of the country and we will certainly do everything to let that continue so that we can benefit even more," the Minister contended.
It is understood that the 2017 finals which were held at the Brian Lara Cricket Academy came to fruition after their Minister of Sport, Darryl Smith worked very closely with Sports Ambassador Brian Lara to negotiate the US$1M bid.
The league enters its sixth year and the twin island republic of Trinidad and Tobago has hosted three finals with St Kitts and Nevis has been the other benefactor in 2014 and 2016. The Amazon Warriors have played in three of the five finals to date but are yet to lift the title. In 2017, Trinbago Knight Riders beat the St Kitts and Nevis Patriots in the final to win their second championship while the Amazon Warriors finished third.
The Biggest party in sport which comprise six franchises is slated to commence early in August and will run up until September, the same window period that was used last year.