The Guyana Football Federation's (GFF's) Technical Director, Ian Greenwood, is participating in a one-week FIFA Technical Directors' programme being held at the Hilton Conference Centre in Trinidad and Tobago.
Running from May 7th to May 11th May, this workshop targets seven participating FIFA member associations, which are the British Virgin Islands, Cayman Islands, Guyana, Jamaica, Suriname, Trinidad and Tobago, and the US Virgin Islands.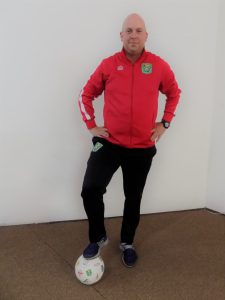 Among the key objectives of the programme is building the capacity of technical directors in essential areas for their daily business. The programme will also serve as a platform for knowledge and experience-sharing among the participants, the Confederation and FIFA.
As part of the sessions, each participant is required to produce a country-specific presentation which speaks to roles and responsibilities, department and staffing, priorities, challenges, areas for improvement, and areas for FIFA funding support.
The workshop will be divided into classroom and practical sessions, and also have individual and group presentations.