– Mixed relays included
 By Romario Samaroo
After a successful introduction in 2016, the second annual Boyce and Jefford relay festival and family fun day was launched with a promise for a hefty increase in the prize monies in 2017.
Present at the impressive launch ceremony, at the Original Palm Court on Main Street in Georgetown on Thursday, were Director of Sport Christopher Jones, Palm Court Manager, Sasha Lewis, Stag Brand Manager, Lindon Harry and the two founders of the Boyce and Jefford Classic – Edison Jefford and Colin Boyce.
According to Boyce, this year marks an increase to the cash payout from last year while the events will feature five aspects of competition including relays, football, cricket, dominoes and for the first time, cycling for a total of $1,100,000 in prizes.
For the relay events, there will be competition in the 4×100 male and females, 4×400 male and female, for the first time, 4×200 mixed relay and 4×400 mixed relay, sprint medley females (100m,100m, 200m, 400m), sprint male relay (100m, 200m, 400m, 800m) distance medley female 2400m (400m, 600m, 600m, 800m) and Distance medley males 2800m (400m, 600m, 600m and 1200m).
These events will see cash prizes of $25,000, $15,000 and $10,000 for teams finishing first to third.
For football, there will be five-a-side small goal action amongst four teams including Agricola Champion Boys, Sparta Boss, West Front Road and Broad Street Bullies while in cricket there will be two matches, one for male and a female game, all playing for $50,000 first prize and $25,000 second place plus trophies.
Boyce also indicated that it is expected that more teams will be coming on board which is in excess of 27 teams for a whopping $150,000 first prize  Second place will receive $100,000 and third will take home $50,000 while the Most Valuable Player will get $10,000. His predictions are based on the talk in the street, saying "the buzz is around."
Meanwhile, the cyclists will take to the field in the Devil take the hinds most, depending on the number of riders or 12 lap race as the females go head to head in the 2000m sprint for $25,000 a top payout if weather permits. Boyce noted that there is not much events which include cycling and as such they embarked on the opportunity to include the wheelsmen.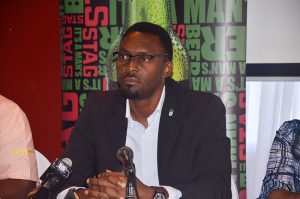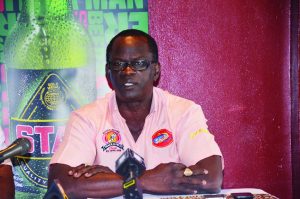 According to the other half of the Boyce and Jefford collaboration, Jefford, this is year is expected to be as exciting as last year when the inaugural run for the event was hosted.
"Last year we exceeded expectations when we filled the Sports Club Ground to capacity and this year we expect similar patronage from sports fans and enthusiasts," Jefford said.
Similarly, Boyce gave an insight as to why the festival has come into action as well as why the other events were included.
"People were campaigning for us to have the Boyce and Jefford Classic moved from Linden despite our pledge in 2010 in our very first edition to have that meet stayed in Linden so we decided that we will do something for Georgetown. We started last year and I think the response was overwhelming so what we did apart from the relays, we had eight relays last year, we have some other activities to entertain a wider cross section of the spectating public."
Judging on the past events hosted by the duo, the Director of Sport recommitted to the government's commitment to the efforts of Boyce and Jefford.
Jones noted that the government had set up "The Ministry of Social Cohesion and one does not have to explain the role and function of such a ministry but the efforts of Boyce and Jefford set out to do exactly that, bring about people, family and friends together in an atmosphere where they can have fun together and as such this activity is lending to the government's thrust to have social cohesion in the country."
The Director of sport went on to say that "as such the National Sports Commission is only proud to be associated with and to provide funding for such an activity because we recognize that the Boyce and Jefford brand, this year in fact will be marking their 8th year as part of the Boyce and Jefford meet that is had in Region 10, it shows that these individuals are committed not only to the brand but the development of sports and as such any activities outside the Boyce and Jefford track and field meet that this body, this company is organizing because we recognize the efforts and development they are doing and we support same."
The event is slated for April 30 at the Police Sports Club ground at Eve Leary, Kingston with admission set at $500 for adults and $200 for children which would make each spectator eligible to win gate prizes compliments of Ansa McAl, Jude Bentley Cycling Shop, Palm Court and Star Party Rentals.
The action starts at 10:00h and will conclude with a gala presentation ceremony followed by an after-party up until about 22:00h.
Jefford, Director of Sport Christopher Jones, Palm Court Manager Sasha Lewis, Stag Beer Brand Manager Lindon Henry and Chairman Boyce/Jefford Classic Colin Boyce at the launch at Palm Court on Thursday