Government has confirmed that of the $2 billion in supplemental funds that was approved for the Housing Ministry to do "infrastructural development and buildings", works were completed in 80 per cent of these areas as of January.
This is contained in the written responses Housing Minister Collin Croal submitted, to questions posed by former junior Housing Minister Annette Ferguson. Ferguson had posed several questions to Croal, including questioning what percentage of the $2 billion was expended as of December 31, 2020.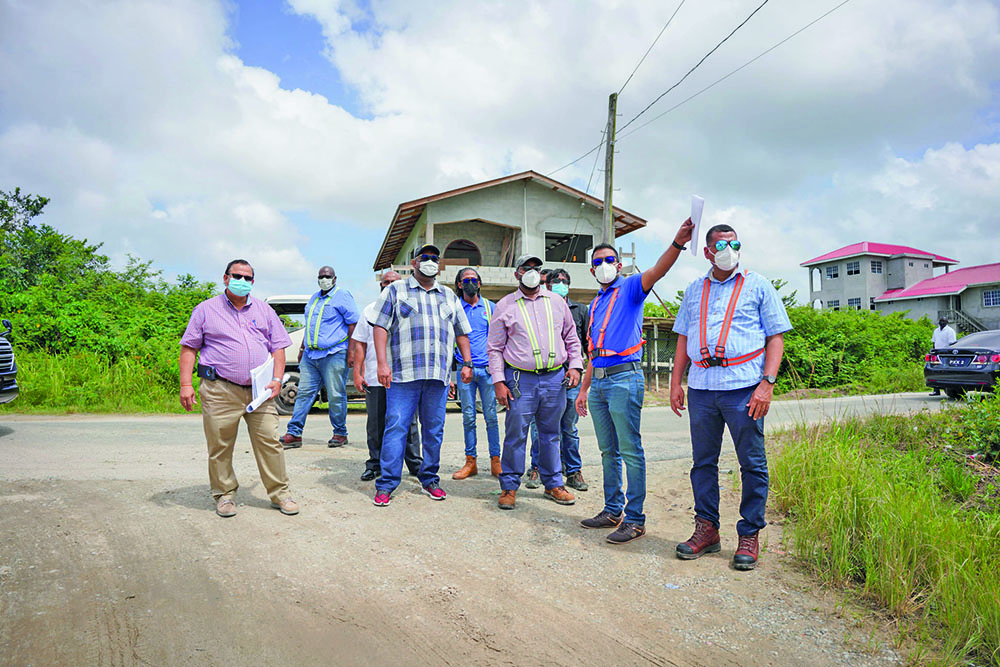 Ferguson had also asked for a list of places where infrastructural development was being done, the amount spent and percentage of work completed as of January 14, 2021. She had also requested a list of areas where developmental works were still being done.
Of the 48 new areas where infrastructural works were done from the allotted $2 billion, 38 were 100 per cent completed as at January 14, 2021. They include works from Eccles to Little and Great Diamond, where over $170 million was expended.
Other areas include Herstelling, Farm, Providence and Prospect on the East Bank of Demerara (EBD), Mon Repos and Cummings Lodge on the East Coast of Demerara (ECD) and Kokerite Hill in Mabaruma, Region One (Barima-Waini).
Meanwhile, Region Four (Demerara-Mahaica) locations such as Prospect and Great Diamond, Region Five locations like Experiment on the East Bank of Berbice and Number 75 Village and Ordnance Fortlands in Region Six, were only 30 per cent completed as of January 14.
As of now, there are 18 lots where infrastructural works are currently ongoing, including lots in Edinburg, Anna Catherina and Cornelia Ida in Region Three, Great and Little Diamond and Annandale in Region Four, Experiment in Region Five and Ordnance Fortlands Phase 3 in Region Six.
Back in November, President Dr Irfaan Ali had announced that land clearing works started for new housing schemes at Mon Repos and Cummings Lodge. He noted that the Government's housing programme will create tens of thousands of jobs in the construction and home improvement sectors. Moreover, the construction sector will be key to driving growth in Guyana's non-oil sectors.
The Ogle to Diamond road link and the communities that are likely to spring up around the road are also being looked at as viable options for the professionals and low-income wage earners.
As part of the PPP/C Government's ambitious plan to make available over 50,000 house lots over the next five years to citizens, the Housing Ministry had commenced steps to access 6356 acres of lands to help satisfy this demand.
In addition to other areas, the lands were being sought between Golden Grove and Peters Hall on the East Bank of Demerara (EBD) and between Ogle to Cummings Lodge on the East Coast of Demerara (ECD), for the development of additional housing schemes.
Government is mobilising to distribute a whopping 10,000 house lots to Guyanese in 2021, in keeping with their manifesto promise to deliver 50,000 lots within their first term in office. This is aimed at clearing the existing application backlog that currently stands at over 70,000.
A number of land titles will also be issued throughout the year. With a budgetary allocation of $6 billion for housing, Government has said the establishment of a Diaspora Housing Fund is being considered.
When it comes to housing, the Housing and Water Ministry has managed to allocate over 5000 house lots since the PPP Government took office in August of last year – which is more than half of the amount that was issued during the APNU/AFC Administration's five-year stint.
The Head of State had also revealed that Government was looking at other areas of securing financing for the housing sector. This includes efforts to raise some US$250 million for housing projects.