The United States, Canada, United Kingdom and European Union on Monday said that protecting the rights and preserving the culture of Guyana's Indigenous people is critical.
Today is International Day of the World's Indigenous Peoples and in observance of the day, the ABCE Ambassadors and High Commissioners in Guyana – Sarah-Ann Lynch; Fernando Ponz Canto; Mark Berman and Jane Miller in a joint message applauded the recently concluded National Toshaos Council (NTC), adding that it is essential that the voices of Indigenous people are prominent to enhance their participation in decision-making processes.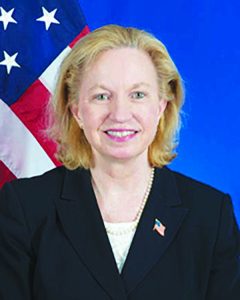 "We therefore reiterate our support for Guyana's Indigenous peoples' rights and aspirations, and their full participation and decision-making as we work together in partnership to enhance their socio-economic development, empowerment, improved governance and, importantly, the preservation and transmission of their traditional knowledge for today and future generations," the statement said.
The joint statement acknowledged that the Amerindians, Guyana's Indigenous people, were the first to set foot on the country's soil, honoured their contribution to the country's diverse culture and its development.
"We would like to pay our respect to the Indigenous peoples of Guyana as the first peoples to this beautiful country, and to honour them for the achievements and contributions they have made and continue to make to this land, in particular their commitment, leadership and stewardship demonstrated over decades for a more sustainable, safer, cleaner environment for us all, but also their contributions to business, culture, art, language, tourism, cuisine, medicines and traditions and other."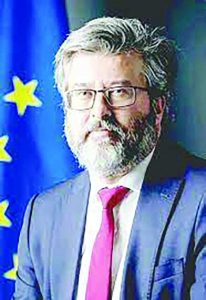 The statement further highlighted the tremendous contributions of Indigenous people around the world and importance of supporting them in the fight against the many challenges they face.
"Indigenous peoples all over the world, with their traditional knowledge, are recognised as distinct peaceful peoples in harmony with nature and the environment where they live, conscious of their collective human connections to their land and its surroundings and the richness of their culture.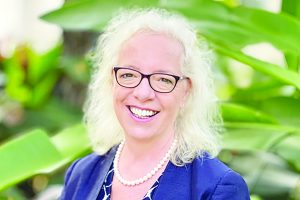 "However, we are also aware Indigenous communities throughout the world face challenges. Improving security of land tenure, strengthening governance, promoting public investments in infrastructure, and supporting Indigenous systems for livelihoods are critical in advancing the quality of life within these communities," it explained.
Indigenous women
The ABCE statement also address the crucial role of Indigenous women in their families, communities and culture as a whole.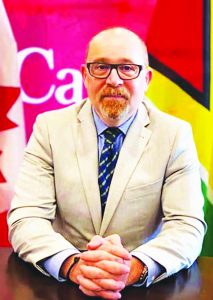 "The fight for Indigenous women's rights is still a challenge and therefore particularly important to support. Indigenous women are known to be the backbone of their families and peoples' communities and play a crucial role in the preservation and transmission of traditional ancestral knowledge," it stated.
As such, the ABCE counties stated that these women deserve all possible support for them to "be more empowered and resilient to the many challenges they face and stand resolute in promoting and preserving their traditional knowledge."
"Indigenous children deserve to experience, benefit from and value the legacy of the unique cultures, languages, arts, cuisine, medicines and traditions as a whole, for these are also key elements that identify them as Indigenous peoples. In addition, Indigenous women are often taking a lead in the defence of Indigenous lands and territories and advocating for Indigenous peoples' collective rights worldwide," the statement said.
The statement pointed out that the fight against discrimination, marginalisation, and violations of Indigenous rights is a global priority, and must be acknowledged.
"We must work in collaboration to prevent exploitation of their land and natural resources. Their leadership in this endeavour must also be recognised," the ABCE statement added.