…as Pres Ali affirms commitment to equality, economic empowerment of women
The need for inclusion and economic empowerment of women was emphasised by President Dr Irfaan, in his message as he joined the international community in observing International Women's Day 2023, themed, "DigitALL: Innovation and Technology for Gender Equality."
According to President Ali, Guyana shares and supports the aspirations of the international community in reducing gender inequality within the digital sector. In fact, he noted that the Low Carbon Development Strategy (LCDS) prioritises digital development and narrowing gender gaps.
He expressed confidence that by highlighting the existing gaps between males and females within the technology sector, greater efforts can be made to come up policies that would encourage more participation from women in the digital sector.
"The original LCDS accelerated the country's digital transformation, including investments in information communications technology (ICT) infrastructure. It also stimulated inclusive employment utilising ICT technologies," President Ali said.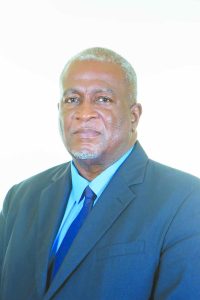 "With telecommunications liberalisation, the acceleration of the country's digital transformation is expected to increase, including in the areas of e-governance and access and connectivity. These will all contribute towards the goal of establishing a strong knowledge-based sector within our economy."
According to Ali, Guyanese women can be assured that they will be an integral part of the emerging ICT sector. He explained that the Government will be mainstreaming science, technology, engineering and mathematics (STEM) education within secondary schools and tertiary educational institutions.
He said that by doing so, they will encourage greater female participation, particularly in the technology and engineering streams. President Ali also gave the example of the Guyana Online Academy of Learning (GOAL), which he said has unlocked greater opportunities, including for women, to improve their knowledge and skills – prerequisites for enhancing female participation in the digital sector.
"I am confident that the initiatives we are taking will ensure a prominent role for women in our digital sectors. On this International Women's Day, on behalf of the Government of Guyana, I wish to extend best wishes to all the women of Guyana and its diaspora," the President said.
"I applaud their contribution to national development. I assure them that the ongoing local efforts to reduce gender and digital gaps will continue in the near and foreseeable future. Happy International Women's Day 2023!"
Protection
Urging more protection for women and girls as they navigate online spaces and face threats and harassment, Prime Minister Brigadier (Retired) Mark Phillips used the occasion of International Women's Day to reaffirm the Government's commitment to erasing inequality.
In his message, the Prime Minister emphasised the need to empower women on every front including in the use of technology. It is a need recognised by the world, since the 2023 theme for International Women's Day is "DigitALL: Innovation and Technology for Gender Equality".
"I extend best wishes on the occasion of International Women's Day, where we honour and celebrate women worldwide while reflecting on the important influence they have made in various aspects of global development," the Prime Minister said.
"It is imperative that we acknowledge its importance in multiple areas. Globally, women have made and continue to make monumental contributions in the digital sphere, yet, there remains a gender gap concerning women's access to technology worldwide, thereby creating significant economic and social inequalities."
The Prime Minister pointed out that women and girls remain more likely to be victims of cyberbullying and other forms of harassment online. This, according to the Prime Minister, means that there is a greater need to protect the rights of women and girls in those spaces.
"In today's world, there is a clarion call for the reduction of gender inequality. That means we must seek out all areas where these inequalities exist and address them. With regard to technology, we must focus on women's empowerment and protection. The United Nations reports that of the estimated 2.7 billion people currently unconnected, the majority are women and girls."
"We must create greater access for women who may be interested in technology but who are otherwise limited due either to access, affordability or technological capabilities. We must also protect the rights of women who have access but are likely to be exposed to violence online," the Prime Minister further said.
According to the Prime Minister, these are the major issues that need to be addressed when the Government considers what changes can be made beyond International Women's Day. He reaffirmed his Government's commitment to the empowerment of women and girls in technology and every aspect of their lives.
This, according to the Prime Minister, would heavily focus on improving the economic empowerment of women, as well as increasing their participation in governance and ensuring that they create an environment where women have sufficient access to opportunities that allow them to reach their full potential.
"It is evident that technology currently holds many of those opportunities. Access to technology spurs innovation and creativity and expands economic, educational and other opportunities available for self-advancement. We must find ways to ensure we maintain women's and girls' rights to meaningful use and development of technology."
"We must identify and remove the barriers that limit their access to technology to enable greater engagement, innovation, participation, education and economic empowerment. So as we consider the major achievements that women have made thus far today, let us also consider the improvements that need to be made for even more progress with regard to achieving gender equality."
The Prime Minister went on to urge governments and all stakeholders to work together towards making the commitments and implementing the actions that will create a more inclusive and balanced society for women and girls.
Stakeholder
One such stakeholder meanwhile released a statement of their own that also alluded to the need for increased protection for women and girls in online spaces. According to the Women and Gender Equality Commission (WGEC), it is critical to not only empower women more in digital spaces, but to protect them.
"Bringing women and other marginalised groups into technology spaces will result in more creative solutions. It will have greater potential for the creation of innovations women and girls need and want to use in their lives. The COVID-19 pandemic whilst wreaking havoc on lives around the globe, highlighted how great the disparities are particularly between urban and rural populations," they said.
"Rural women and girls have less access to the digital world and benefit less from the solutions it provides than comparative to that of urban women and girls. This year's IWD theme also forces us to examine the impact of the digital gender gap on widening economic and social inequalities as well as the importance of protecting the rights of women and girls in digital spaces while addressing online and ICT-facilitated forms of gender-based violence."
According to the commission, they are aware that the advancing technology has also introduced new forms of inequality and threats to the well-being of women and girls. This, according to WGEC, includes the increasing incidents of cyber-bullying, cyber-stalking and grooming. According to the commission, more should be done to curb this. (G3)