Investigations are still ongoing into the minor crash between the Caribbean Airlines aircraft and the Fly Jamaica plane, which occurred last month at the Cheddi Jagan International Airport (CJIA).
The incoming Caribbean Airlines Limited (CAL) aircraft had clipped the tail of the parked Fly Jamaica plane.
CAL flight BW527 was coming in from New York, while the Fly Jamaica plane was being prepared for boarding when the incident occurred.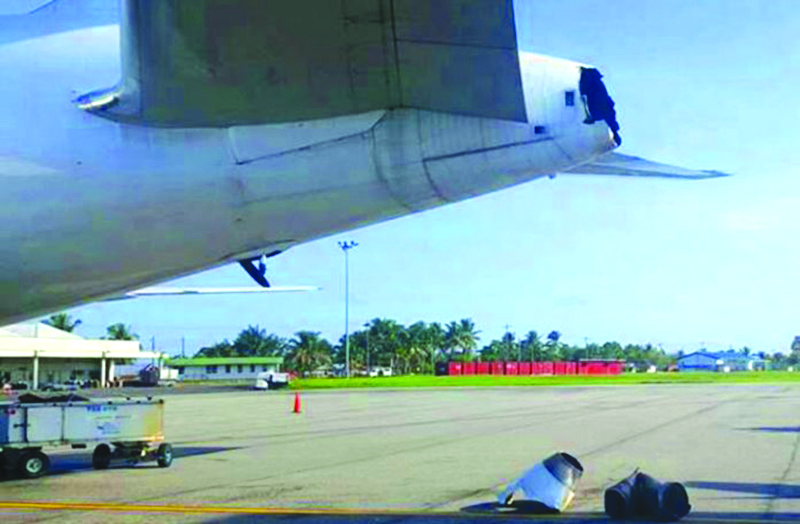 Director General of the Guyana Civil Aviation Authority (GCAA) Egbert Field told media operatives on Wednesday that the Accidents Investigation Group was currently spearheading the probe, but noted that he was no longer close to the investigation.
According to the Director General, moves are afoot to delink the Accidents Investigation Group from the GCAA in keeping with recommendations made by the International Civil Aviation Organisation (ICAO).
The group will now be reporting directly to Junior Public Infrastructure Minister Annette Ferguson, who has responsibility for the aviation sector.
The Director General noted too that a legislative framework would soon be put in place to govern the operations of the Accidents Investigation Group outside of the GCAA.
Nonetheless, he said the aviation authority would continue to provide expertise to assist in any investigations undertaken.