…as International Centre for Democracy opens
Former President Bharrat Jagdeo has made an appeal to the diaspora in the United States to help Guyana protect its democracy and the separation of powers locally.
He has since made a made a direct appeal to the International Center for Democracy (ICD) – on Friday evening at the Russon on the Bay, Cross Bay Boulevard, and Howard Beach, New York where he was invited as guest Speaker.
The former Guyanese President was at the time speaking at the launch of the International Centre for Democracy, a non-governmental organisation (NGO) which is seeking to promote and implement programs, sustain and strengthen freedom and democracy, empower vulnerable groups to effectively participate in national and regional development, end hunger and poverty, and establish social justice as non-negotiable national goals and obligations.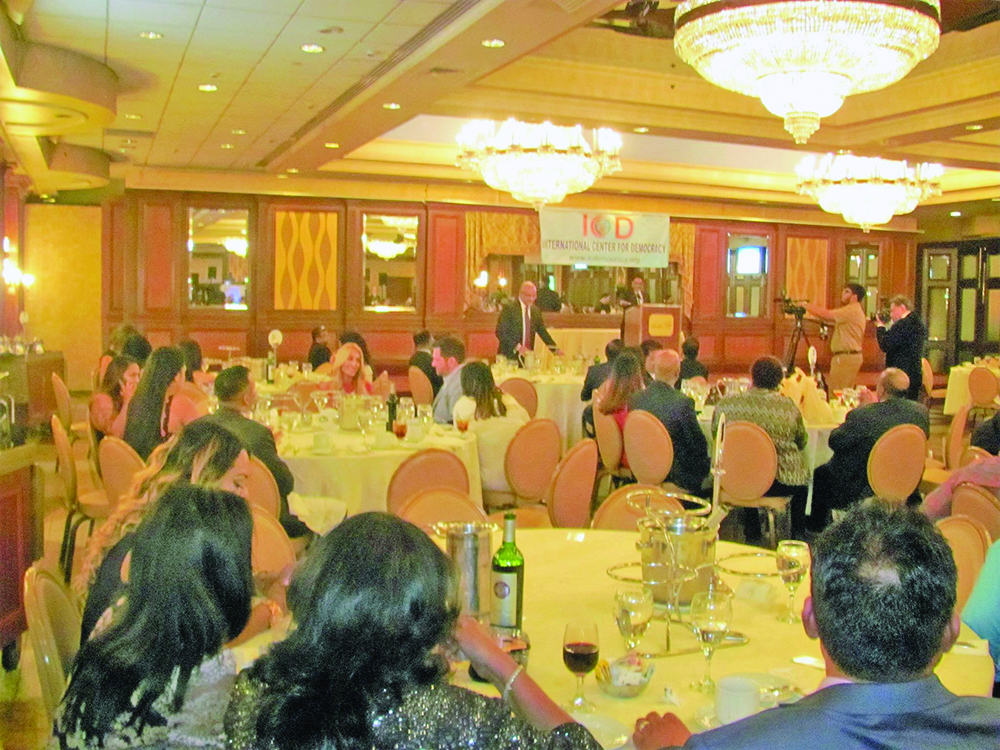 Speaking to the large gathering of members of the diaspora, the former President appealed for supporters to lobby leaders in the diaspora to guard and safeguard democracy in Guyana.
"We have a lot of leaders in the United States… Please use your influence to lobby them to protect democracy in Guyana and in other countries," according to the Former President.
He told those in the diaspora, "I want to ask all to help us in Guyana to build democracy and protect the separation of power… Get involved."
The former President, addressing the launching, used the occasion to also remind of the need for "far-reaching constitutional changes."
According to the former President, "The Ethnic Relations Commission is not functioning."
He has also accused the newly formed Social Cohesion Ministry of being used in a partisan manner, "and dividing our people."
Jagdeo was adamant this Government is only focusing on oil to be the solution for Guyana. But he said, "Oil can be a blessing or a curse… Oil can cause runaway price increase for the poor." Jagdeo added, "There is no fairness any-more."